What We Just Learned About 'Terminator 6' from Arnold Schwarzenegger
If you've forgotten- here's a reminder from the original Terminator himself that we're getting Terminator 6.
In a new behind-the-scenes video posted to Magyar Nemzeti Filmalap, we get to see some pretty interesting things thanks to Andy Vajna and his visit to the Hungarian set for the film.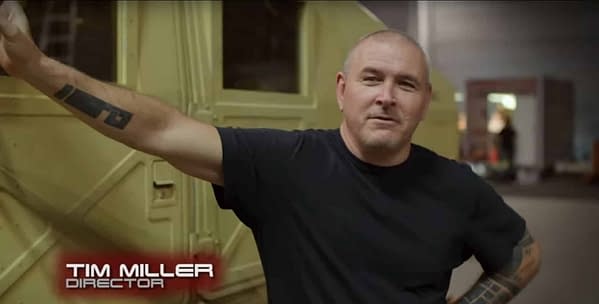 Director Tim Miller talks about how great it's been to shoot in Hungary, about the completely modern Origo Studios.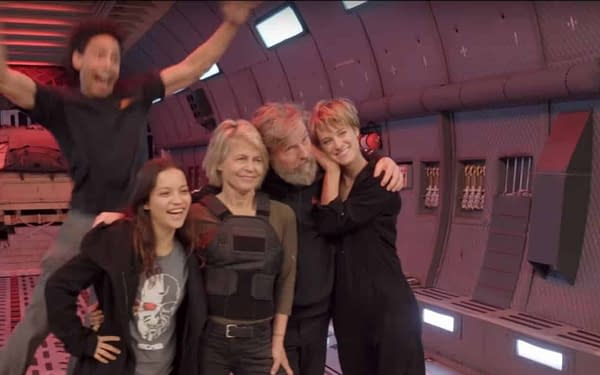 We get flashes of the production, smiling faces and group photos happening while Miller sings the praises of the crew.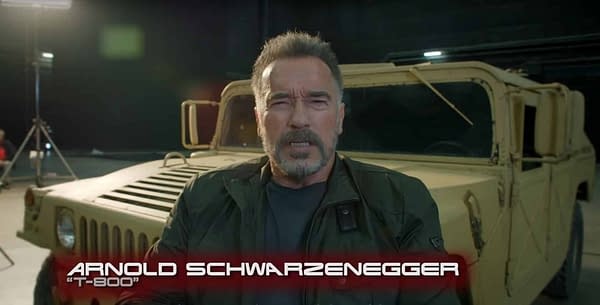 And then there's Arnold Schwarzenegger sitting there with a beer and a DOG? (Also, hi Linda Hamilton, we can't WAIT to see you return to the Sarah Connor role!)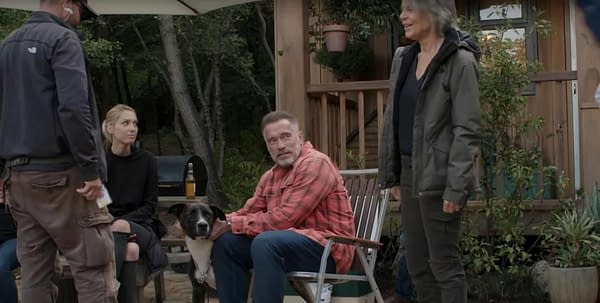 Refresher: Dogs are super important to John Conner's resistance in the future, as they are used to sniff out T-800s from humans. So, why is there a dog cozying up to probably the most famous Cyberdyne skinjob in the Terminator franchise?!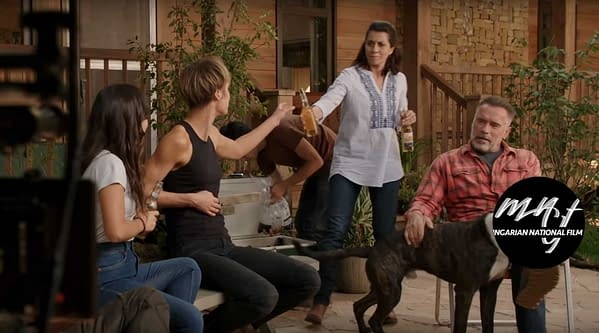 Theoretically this'll be explained in the film.
Can we just say how much we'd LOVE to be in that scene, having a beer with Halt and Catch Fire's Mackenzie Davis, Arnold, AND Hamilton? That's the stuff dreams are made of.
Terminator 6 is slated for a November 1st 2019 release date.