The 90's cult classic film The Craft was loved by a generation, and is responsible for a distinct take on witchcraft, with a new film already on the way.
There hadn't been any discussion about reintegrating the original cast of the film, with a new cast already in place — but little to nothing known about the plot and premise. In a recent discussion with Collider, star Michelle Monaghan spoke up about the direction it will take in relation to the 1996 film. Monoghan told the site:
"I would say a reimagining. [Writer] Zoe's [Lister-Jones] just really smart and it was just a great time being on that set. Spooky, but also really timely and relevant in terms of what it's about and how she reimagined it. And it's Blumhouse and I've been wanting to work with Jason [Blum] for a while now so it was great to finally collaborate with him."
In the same interview, Monoghan expanded on her love for the production and the on-set experiences she has had, stating:
"We had witches coming in and saging the place, and doing séances and Ouija boards." She adds, "I'm a bit of that gal who likes all that. I don't know if I believe in it all but there was some witchiness going on and it was so fabulous. When else are you going to get away with doing that? I love that kind of stuff."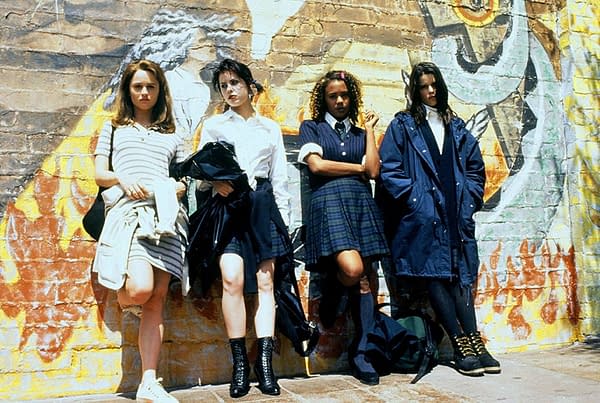 The original film centered on three young witches from a Catholic prep school, with one outsider who has a natural talent and her power, intimidates the trio. The film has been praised over the years for adding darker elements to the teen-friendly genre, sometimes referred to as a gothic version of Heathers.
The new adaptation of The Craft doesn't have a release date as of yet, but filming began in October so we know the film is several steps closer to completion.
What are your thoughts on a return to The Craft?
Enjoyed this article? Share it!