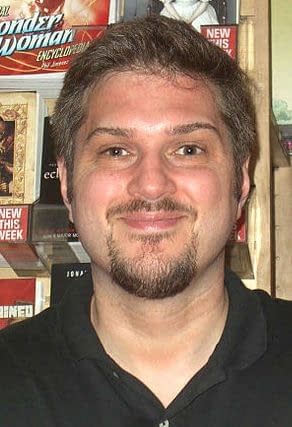 Thanks to a Writers Guild event scheduled after the episodes are released, we know have an idea of the names of the Daredevil Netflix show writers… aside from Drew Goddard and Adam Kane and one is especially recognisable.
Steven S. DeKnight – DAREDEVIL, SPARTACUS
Christos Gage – DAREDEVIL, LAW & ORDER: SPECIAL VICTIMS UNIT
Ruth Gage – DAREDEVIL, LAW & ORDER: SPECIAL VICTIMS UNIT
Luke Kalteux – DAREDEVIL
Douglas Petrie – DAREDEVIL, AMERICAN HORROR STORY
Christos Gage, who has written a few comics with Daredevil in it as well, and has been very prodigious at Marvel Comics of late, as well as continuing his TV writing career. He has also written Law & Order with his wife, Ruth Gage who has written for Numbers and Paradox, and who joins him on this project as well.
Steven S. DeKnight wrote the Spartacus TV show, and worked on Buffy stuff.
Douglas Petrie has written a few Buffy comics before, as he wrote and produced the Buffy TV show.
And Luke Kalteux was a lighting technician on The Hangover Part II, but has been writing and directing short films.
Enjoyed this article? Share it!