The First Trailer for Hamilton Debuts Online
2020 has been a bit of a weird year to say the least with the COVID-19 pandemic shutting down all aspects of movies from release to pre-production. The change has forced companies to truly change how they release their movies with some moving up their digital releases to bypassing the theatrical experience altogether. It's not surprising that studios like Disney, whose business has been impacted not only on the movie front but on the theme park and cruise fronts as well, has decided to make a change to their 2020 release. Initially, Disney was going to release the stage recorded version of Hamilton in theaters in October of 2021. It's a professional recording of a performance by 2016 and many were wondering why Disney would hold onto something like this for so long. Well, in the new world of COVID-19 and the studio essentially losing the extremely profitable summer blockbuster season, Disney decided to move up the release to July 3rd of this year and release it on Disney+. This is a gamble for Disney who reportedly paid $75 million for distribution rights. The first trailer for the movie dropped today.
"Hamilton" is the story of America then, told by America now. Featuring a score that blends hip-hop, jazz, R&B and Broadway, "Hamilton" has taken the story of American founding father Alexander Hamilton and created a revolutionary moment in theatre—a musical that has had a profound impact on culture, politics, and education. Filmed at The Richard Rodgers Theatre on Broadway in June of 2016, the film transports its audience into the world of the Broadway show in a uniquely intimate way.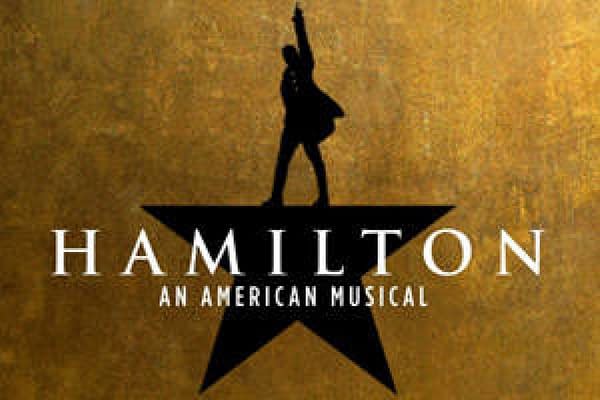 Now just because Disney is releasing Hamilton on Disney+ doesn't mean that we aren't going to see it in theaters eventually. This is the House of Mouse and they don't leave money sitting on the table. We will likely see some sort of limited theatrical release for Hamilton similar to a Fathom Event. There were a lot of people that didn't get to see the original cast on stage because tickets were impossible to get during the initial run. Disney will release this in theaters, maybe even keep that October 2021 date, just because people will want to see this on a bigger screen. Maybe Disney can make back that $75 million investment one way or another.
Hamilton will stream to Disney+ on July 3rd, 2020.