The Russo Brothers Reminder for 'Avengers: Endgame' Spoiler, Thanos STILL Demands Your Silence
First and foremost- don't be dicks when it comes to spoiling movies for other people. Just. Don't. The 22nd Marvel Studios film is hitting theaters in just about 10 days, and there are ALREADY spoilers for Avengers: Endgame swirling around the internet. Don't go looking for them if you don't want to know, and don't start sharing them around if other people don't want to know.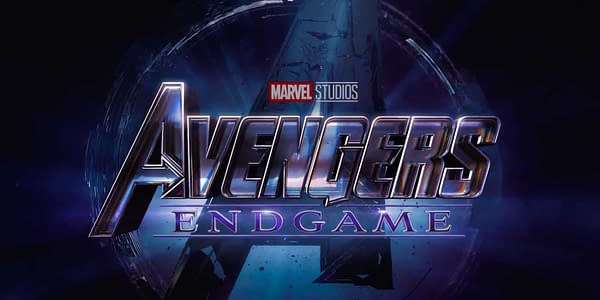 As with previous Marvel Cinematic Universe films, directorial pair The Russo Brothers have released a letter addressed to "the greatest fans in the world" requesting the continued cooperation of viewers to NOT SPOIL THE DAMN MOVIE for other people.
"Thanos STILL demands your silence."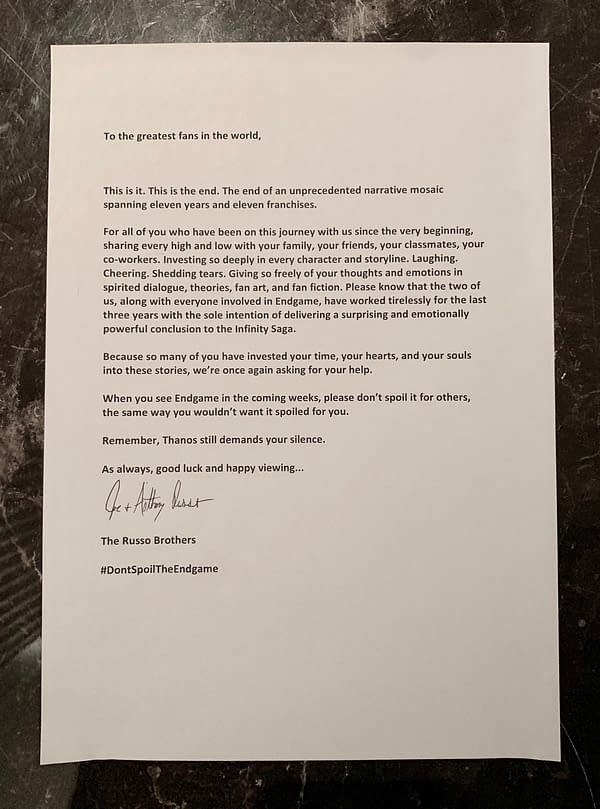 Avengers: Endgame on April 26th, 2019.