There are two movies coming out this year where the cast list is so long and filled with so many big stars that the question becomes "who isn't in this movie" compared to "who is". One of them is Knives Out by director Rian Johnson which is due out this November and the other is Once Upon a Time in Hollywood by director Quentin Tarantino. Despite being thrown in the weird release date of early August, which is usually a time for movies studios expect to bomb, this one premiered at Cannes and has the type reactions from early screenings that could see it end up an award contender. It looks like Empire decided it was worth a cover story and released the image for the July 2019 issue featuring three of the main characters from the movie.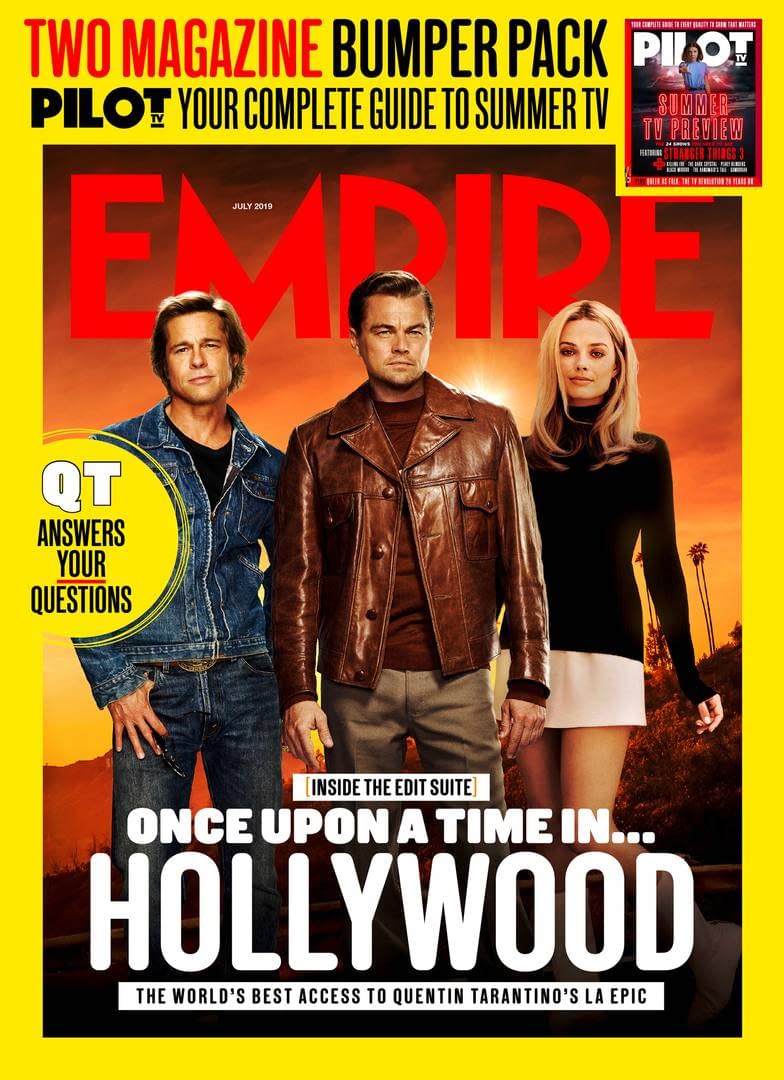 With so many stars and such a big story this is going to be one of those movies that either works or it doesn't. The early reactions are on the positive side but whether or not it hits with the more mainstream press or audiences is still up in the air.
Summary: A TV actor and his stunt double embark on an odyssey to make a name for themselves in the film industry during the Charles Manson murders in 1969 Los Angeles.
Once Upon a Time in Hollywood, directed by Quentin Tarantino, stars Margot Robbie, Leonardo DiCaprio, Damian Lewis, Luke Perry, Emile Hirsch, Dakota Fanning, and Brad Pitt. It will be released on August 9th, 2019.
Enjoyed this article? Share it!