There's Gonna Be a Star Wars: Galaxy's Edge Panel at Star Wars Celebration Chicago
We're about a month away from Star Wars Celebration Chicago, and the panel details keep on rollin' like those Ewok rocks on Endor. Today, it was the reveal of a panel all about the newly-built Star Wars lands at Disneyland and Walt Disney World, Galaxy's Edge.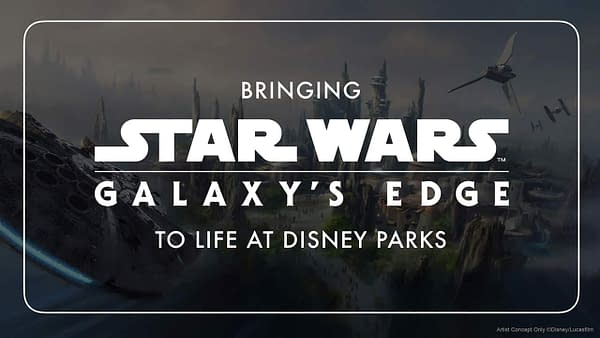 According to StarWars.com, there will be a panel on Saturday April 13th called "Bringing Star Wars: Galaxy's Edge to Life", which will feature team members from Walt Disney Imagineering and Lucasfilm as they share stories about what it takes to bring Star Wars to life and how visitors can live their very own Star Wars stories.
There were of course teases of surprises on the panel, too.
We DO know the lands FINALLY have official opening days; May 31st 2019 at Disneyland and August 29th at Walt Disney World.
Star Wars Celebration Chicago will take place April 11-15 at McCormick Place. You can check for tickets and additional info for SWCC here.