Posted in: Mondo, Movie Poster, Movies, News | Tagged: Batman, batman the animated series, Bizzaro, btas, dc comics, mondo, mondo dc comics, mondo poster, night of the ninja, phantom city creative, superman, superman: the animated series, tyger tyger
---
Batman & Superman Animated Series Posters Coming From Mondo Tomorrow
Mondo will release new posters from Phantom City Creative tomorrow, continuing their partnership on the Batman and Superman animated series. Two new Batman: The Animated Series posters will debut, based around the episodes "Tyger Tyger" and "Night of the Ninja". Both posters will have a regular version and a variant poster, as usual. The regular editions will run $45, while the variants will cost you $65. Also on sale are a pair of posters paying tribute to Superman: The Animated Series. The regular version features the Man of Steel looking over his city, while the variant features Bizzaro instead of Superman. Like the Batman ones, the regular edition will cost $45, and the Bizzaro variant will cost $65. You can see them all below, and be ready when they go live tomorrow on The Drop at Noon EST.
Mondo Batman and Superman Animated Posters
"We've long been collaborating with our friends at Phantom City Creative on a line of BATMAN: THE ANIMATED SERIES posters that honor the characters and moments that still resonate with us. We're so excited to add to the collection with two gorgeous posters that center around original characters created for BTAS – "Tyger, Tyger" featuring the tragic cat creature Tygrus, and Bruce Wayne's once and future rival Kyodai Ken in "Night of the Ninja."
We're also thrilled to present our first posters for SUPERMAN: THE ANIMATED SERIES, starting with PCC's brilliant gatefold art from our 2015 vinyl release featuring the Man of Steel overlooking the eden of Metropolis, while the variant focuses on failed Superman clone, Bizarro, and his Bizarro World.
Each poster will be on sale Thursday, June 18th, via The Drop."
---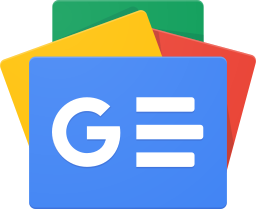 Stay up-to-date and support the site by following Bleeding Cool on Google News today!