Yes, dear readers, you should know by now how much we adore the pieces of artwork BossLogic does- we write about them often enough. The most recent one is Star Wars related, and one we'd totally love to see made real on the big screen riiiiiiight now.
Perhaps you'll remember the internet comparison to how similar Sebastian Stan looks to young Mark Hamill–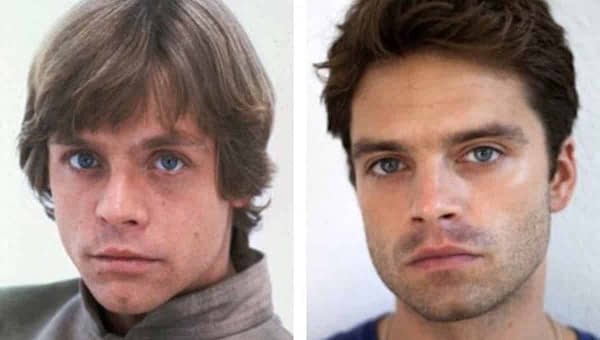 Yup, we see it.
Apparently, so did BossLogic, as his new piece suggests: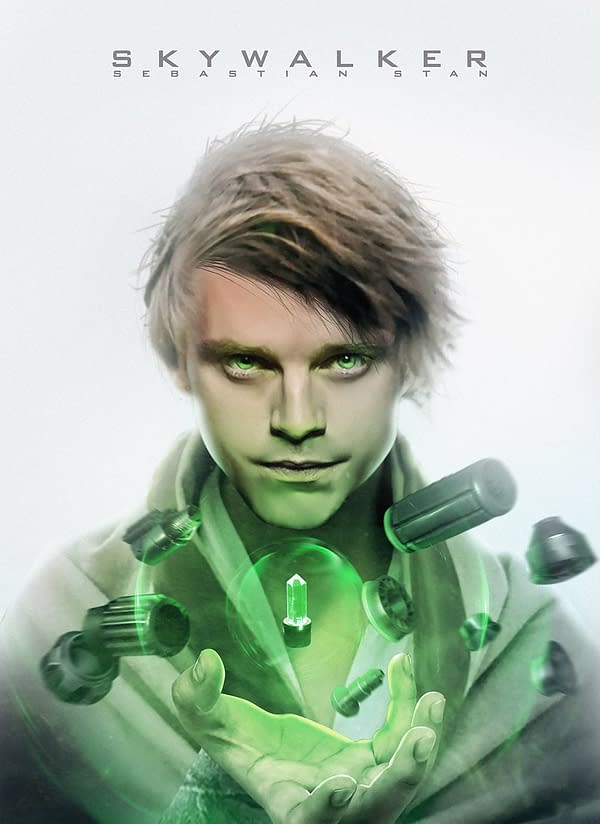 Complete with a kyber crystal and everything! (Although we will admit, it does look more like Hamill than Stan.)
Would you watch a young Luke Skywalker film starring Sebastian Stan?
Enjoyed this article? Share it!