"The Batman": Remaining Roles for Matt Reeves' Film Revealed
All the pieces came together on Matt Reeves' The Batman with filming underway. Warner Bros revealed what roles every principal actor plays. Let's start what was already known.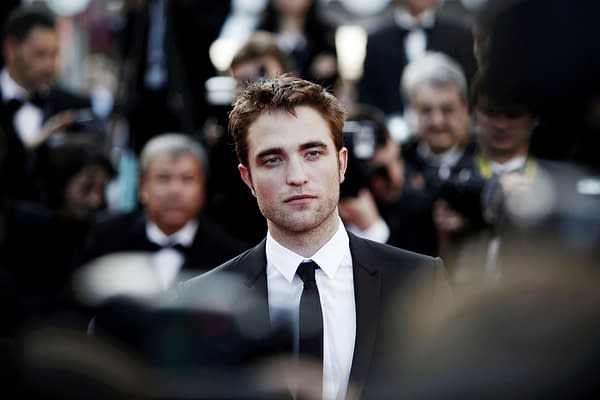 "Batman" – The Latest Generation
Robert Pattinson is the newest Caped Crusader as Bruce Wayne/Batman. Zoë Kravitz plays the villain and occasional antihero Selina Kyle/Catwoman. Paul Dano is the cerebral Edward Nashton/The Riddler. Jeffrey Wright plays the stout and venerable James Gordon of the Gotham City Police Department. John Turturro is the crime boss Carmine Falcone. Andy Serkis plays Bruce Wayne's faithful butler and most valuable ally Alfred Pennyworth. Colin Farrell is the ill-tempered Oswald Cobblepot/The Penguin.
Newly revealed are Peter Sarsgaard as Gotham District Attorney Gil Colson and Jayme Lawson as mayoral candidate Bella Reál. Joining Reeves in co-producing Dylan Clark, whom he previously work with on the Planet of the Apes films. Reeves also co-wrote the script with Mattson Tomlin. Simon Emanuel, Michael E. Uslan, Walter Hamada, and Chantal Nong Vo are the executive producers. Michael Giacchino will score the film.
Production History
Reeves' developed The Batman for over two and a half years. Previous actor and planned director Ben Affleck abandoned the role after Justice League (2017). The character two prior appearances for the DC Extended Universe. Affleck's Batman took on Henry Cavill's Superman in Batman v Superman: Dawn of Justice.
While the film focused primarily on the two subjects, it did introduce the remaining Justice League in Wonder Woman (Gal Gadot), The Flash (Ezra Miller), Cyborg (Ray Fisher), and Aquaman (Jason Mamoa). Affleck's only other appearance was in Suicide Squad (2016). He helped capture Harley Quinn (Margot Robbie) and Deadshot (Will Smith) in separate scenes.
Neither Reeves nor WB revealed anything about The Batman's plot other than it focuses on a younger Wayne. The expected release date is June 25, 2021.
Will Pattinson Batman use guns as Affleck did?