"Matrix 4" Casts "Mindhunter" and "Frozen" Star Jonathan Groff
The fourth Matrix added another new face to the franchise in Jonathan Goff. Goff joins newcomers Yahya Abdul-Mateen II, Jessica Henwick, and Neil Patrick Harris, according to Collider. Stars Keanu Reeves, Carrie-Anne Moss, and Jada Pinkett Smith reprise their roles as Neo, Trinity, and Niobe, respectively. Lana Wachowski, who wrote and directed with her sister Lily Wachowski for the first three Matrix films, returns to direct. Aleksandar Hemon and David Mitchell join to co-write with Grant Hill producing. The trilogy grossed over $1.6 billion globally at the box office. Production begins in early 2020.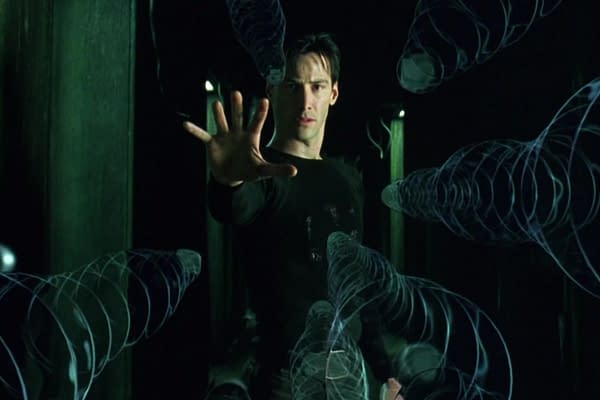 Warner Bros remains mum on the plot or who Goff will play. Rumor is Mateen playing a young Morpheus and Harris as a villain. Goff is the second gay cast member after Harris. The original Matrix trilogy followed a computer hacker Thomas Anderson (Reeves), who goes by the hacker alias Neo. Morpheus (Laurence Fishburne) opens a path revealing the truth about the world around him. Joining Morpheus is Neo's primary contact Trinity (Moss) and the crew of the Nebuchadnezzar as they guide him to his destiny as the savior of humanity. As the One, he was to end the war between humanity and the machines.
Other Work
Goff initially started television making his debut on the soap One Life to Live. While doing film and TV work, he landed his biggest break on the FOX series Glee playing Jesse St. James. He also landed a role in HBO's Looking. His two biggest film roles are critically-acclaimed films Frozen in 2013 and American Sniper in 2014. Goff reprised the role of Kristoff in three more Frozen projects including its sequel. In 2017, he landed his biggest role as Agent Holden Ford in Netflix's Mindhunter.
Frozen II is currently in theaters. Season two of Mindhunter is available on Netflix.