Watch Dafne Keen Bruise Hugh Jackman In Her 'Logan' Audition Dafne Keen was the breakout star of Logan as she perfectly embodied the character of Laura aka X-23. Now that the movie is coming out on home release and video of Keen's audition appeared on Entertainment Weekly. When you watch the footage it becomes very apparent why Keen got the job. She not only holds her own against a giant man like Hugh Jackman yelling and swearing at her the idea of switching between Spanish and English was Keen's idea. This girl is going to be a movie star and she deserves it.
"How do you have an 11-year-old character who doesn't speak in 90 pages?" Jackman said when EW was doing their cover story. "How does this happen? Who's going to playing it? [Director James Mangold] sent me a tape. Actually, it was just a still of an audition room somewhere. You could just tell by the look on her face. I was like, 'Holy s—. This is something.'"
This also shows the infamous video where we found out that Keen ended up bruising Jackman. Keen also managed to impressed Sir Patrick Stewart which is really saying something. If the video below doesn't work then the video is availible at the link above.
Summary: In the near future, a weary Logan cares for an ailing Professor X somewhere on the Mexican border. However, Logan's attempts to hide from the world and his legacy are upended when a young mutant arrives, pursued by dark forces.
Logan will be available on digital HD tomorrow and DVD and Blu-ray on May 23, 2017.
---
---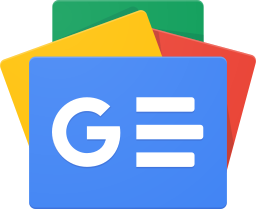 Stay up-to-date and support the site by following Bleeding Cool on Google News today!