'Welcome to Marwen' is a Very Different Steve Carell Movie
Someday, I'd love to crawl inside the brain of filmmakers like Robert Zemeckis to understand where a film like Welcome to Marwen came from.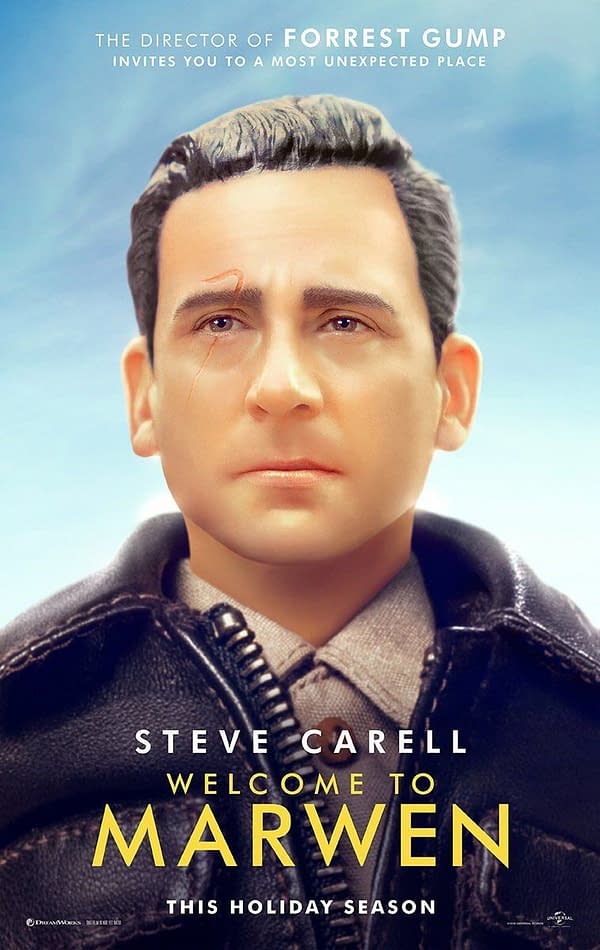 The first trailer for the Universal Pictures film starring Steve Carrell and Janelle Monae hit this morning, and it's certainly something to see:
This could very well be one of Carell's most interesting performances — seeing him dive into a more dramatic role is always a fascinating viewing experience. Pair that with Zemeckis, score by Alan Silvestri, and a cast including Leslie Mann, Diane Kruger, and Gwendoline Christie, this one is certainly going on our anticipated features list.
After surviving a violent attack, Mark Hogancamp (Carell) creates a miniature World War II town in his backyard as a way to escape from reality. The event wipes away all Hogancamp's memories, no one expected recovery. Putting together pieces from his old and new life, Mark meticulously creates a wondrous town where he can heal and be heroic. As he builds an astonishing art installation—a testament to the most powerful women he knows—through his fantasy world, he draws strength to triumph in the real one.
Welcome to Marwen is set to hit theaters this Thanksgiving, November 21st, 2018.