Posted in: Movies | Tagged: black panther, captain america, chadwick boseman, entertainment, film, Jackie Robinson, marvel
---
Who Is Chadwick Boseman And What Do We Know About Black Panther Movie?
Of all the announcements at the Marvel Event in Los Angeles today, the only official casting announcement was that of Chadwick Boseman to play T'Challa / The Black Panther. Boseman is 37 years old and grew up in South Carolina. He started off doing television with guest roles on series like Lie To Me, Castle, Fringe and Justified. He made the jump to film in 2008 with The Express and then again 2012 with The Kill Hole before landing the career making role of Jackie Robinson in the movie 42. His turn opposite of Harrison Ford drew the actor a lot of praise and really put him on the map. He followed that up by playing in the Kevin Costner football film Draft Day and then taking on the role of the Godfather of Soul James Brown in Get On up. He has also played Thoth in the upcoming film Gods of Egypt that is now in post production. In the new film he's working with Gerard Butler, Geoffrey Rush, Rufus Sewell and Nikolaj Coster-Waldau. When asked about the importance of playing Jackie Robinson, Boseman said: The story is relevant because we still stand on his shoulders. He started something – I would even say maybe he didn't even start it, it started before him. But he carried the torch. And he carried it alone for a period of time before other people could help him.
The Black Panther, created by Stan Lee and Jack Kirby in 1966 and is the first black superhero in mainstream American comics. The character is from the fictional African nation of Wakanda where he is the King. The title Black Panther is earned through trial as T'Challa had to do after the murder of his father T'Chaka.
During the announcement, Marvel Studios Kevin Feige hinted that The Black Panther movie has already had the ground work laid out in the Marvel Cinematic Universe. In Captain America: The First Avenger when Steve Rogers chooses his shield, Howard Stark comments on it being made of vibranium, a metal found almost exclusively in Wakanda. In Avengers: Age of Ultron we see two things that might lead us to T'Challa… Cap's broken shield and a shot of Andy Serkis with a horrible beard that everyone is assuming is him as Ulysses Klaw, the man responsible for the death of T'Chaka.
Black Panther is set to be released November 3rd, 2017. ---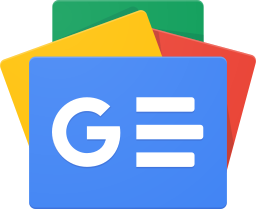 Stay up-to-date and support the site by following Bleeding Cool on Google News today!