Posted in: HBO, Movies | Tagged: 47 ronin, antonioni, breathless, Criterion Collection, dark knight, fassbinder, fellini, francois truffaut, godard, godzilla, hbo max, igmar bergman, jean-pierre melville, Kenji Mizoguchi, lady snowblood, le samourai, lone wolf and cub, martin scorsese, mizoguchi, samurai movies, streaming, two or three things I know about her
---
Why is HBO Max Hiding Its Criterion Movie Selection?
It's Day 4 of HBO Max' so-so official launch as a new streaming service. It has a brand name problem – most people are confused about how it's supposed to be different from HBO Now or HBO Go. If you have an HBO subscription, you already have access to HBO Max. And having HBO Max means you have access to more than enough World Cinema to learn about the history of Movies, not just Hollywood blockbusters of the past few years. And not many people even know this. And why did they not tell us that a massive chunk of movies from the Criterion Collection is on it? This is the cream of the crop of World Cinema. And a lot of it is on HBO Max.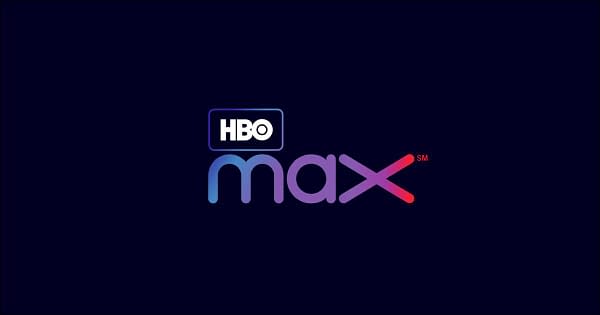 Everyone is going on about the Harry Potter movies being on the service; the Snyder Cut coming to the service, the essential documentary about #MeToo, On the Record, being on the service. The curated channels featuring titles from. Most of these channels have a dozen or more titles from those networks.
Yet zero mention of the Criterion Collection at all. Not a peep. I only stumbled on it when I went into the Browse section and opened up "International." I was shocked – there are nearly 300 movies from Criterion in that section! The other listed dedicated channels – Adult Swim, Cartoon Network, TCM (Turner Classic Movies), DC, Studio Ghibli, Crunchyroll, Sesame Workshop – have a dozen or a few dozen titles at best. This makes the Criterion or International movie section one of the most prominent sections on HBO Max.
Yet nobody ever mentioned it. Why is HBO Max hiding it?
The Criterion Collection is Like Going to Film School
A lot of the critical movies of World Cinema are here. Eisenstein's Battleship Potemkin and Ivan the Terrible Parts 1 and 2 are here. Carl Dreyer's Vampyr and Major titles in the French New Wave like François Truffaut's The 400 Blows, Godard's Breathless, Two or Three Things I Know About Her, the films of Eric Rohmer, the significant films of Fassbinder, Fellini, Antonioni are here. Several Kurosawa movies are here, including Seven Samurai and Hidden Fortress, which directly inspired Star Wars. Mizoguchi's The 47 Ronin is here. Fritz Lang's M is here and The Testament of Dr. Mabuse, which would influence the James Bond movies later. Many of Ingmar Bergman's films are here. It has Jean-Pierre Melville's Le Samourai, without which there would be no John Woo movies, there would be no John Wick movies. It has all original six Lone Wolf and Cub movies, the two Lady Snowblood movies. The Sixties Godzilla movies are here. This is just a small selection of what's on HBO Max. To go through what's here would give you a significant education in Film, give you a fuller picture of the sheer scope of Cinema. It's like Martin Scorsese's head exploded, and the contents fell into this section in HBO Max. All the above titles barely scratch the surface of the Criterion titles on HBO Max.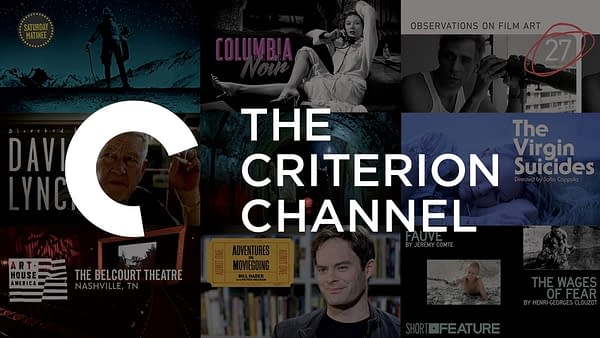 The actual Criterion collection has hundreds more movies than what's been picked for HBO Max. They're on Criterion's own streaming service, The Criterion Channel, which carries a subscription price of $10.99 a month. To have HBO Max means you have access to a decent fraction of their movies.
Seriously, Why Didn't They Tell Us They had Criterion Movies?
HBO and AT&T have been hyping the launch of HBO Max since 2018, and right up to now, they never, ever said they would have Criterion movies on it. This is like declaring the opening of a storefront and hyping up the hamburgers and barbeque menu but not once mentioning that there's also a huge collection of diamonds and priceless gems in the backroom.
There are loads of op-eds out there declaring the launch is a bit of a mess. Articles are complaining about The Dark Knight not being on the service at launch as initially announced. Why is that a big issue? The Criterion movies being on the service is surely bigger news. Am I the only correspondent who actually looked at the International section? Why has nobody else written about this? First, it feels like HBO Max is either embarrassed to mention that they have a large chunk of the greatest movies ever made. Second, it feels like the news outlets that are supposed to report on this sort of thing just don't care – they'd rather write about how messy the launch has been.
This feels like a symptom of how Hollywood has taken over the perception of movies in the last decade. Foreign movies are talked about less. Old movies from before 1970 are talked about less, as if the history of film is being quietly swept aside in favor of column inches devoted to the latest shiny new blockbuster movie. Film culture used to feel more diverse and vibrant with a discussion about how classic movies from Hollywood and beyond informed current movies. The rise of streaming has made classic movies from all over the world easier to see, yet people in the US mainly talk about recent Hollywood movies and ignore movies from Europe and Asia.
You can complain about HBO Max all you want while one of the finest collections of movies is on it waiting for you to discover.
---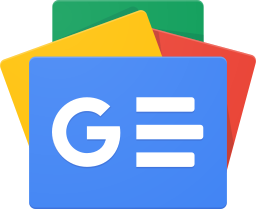 Stay up-to-date and support the site by following Bleeding Cool on Google News today!