At times the box-office summer felt like it was in a time machine. For the last three months, we have inundated with 12 releases which were either a reboot, sequel, or part of some cinematic universe. It's easy to sit behind a computer and blame the studios for abandoning original content this summer, but the public responded. Right now, 5 out of the top 10 movies this year fall into this category. If studios keep turning profits on rehashed content, what's the stop them from continuing to do it (how else would you explain Hobbs and Shaw)?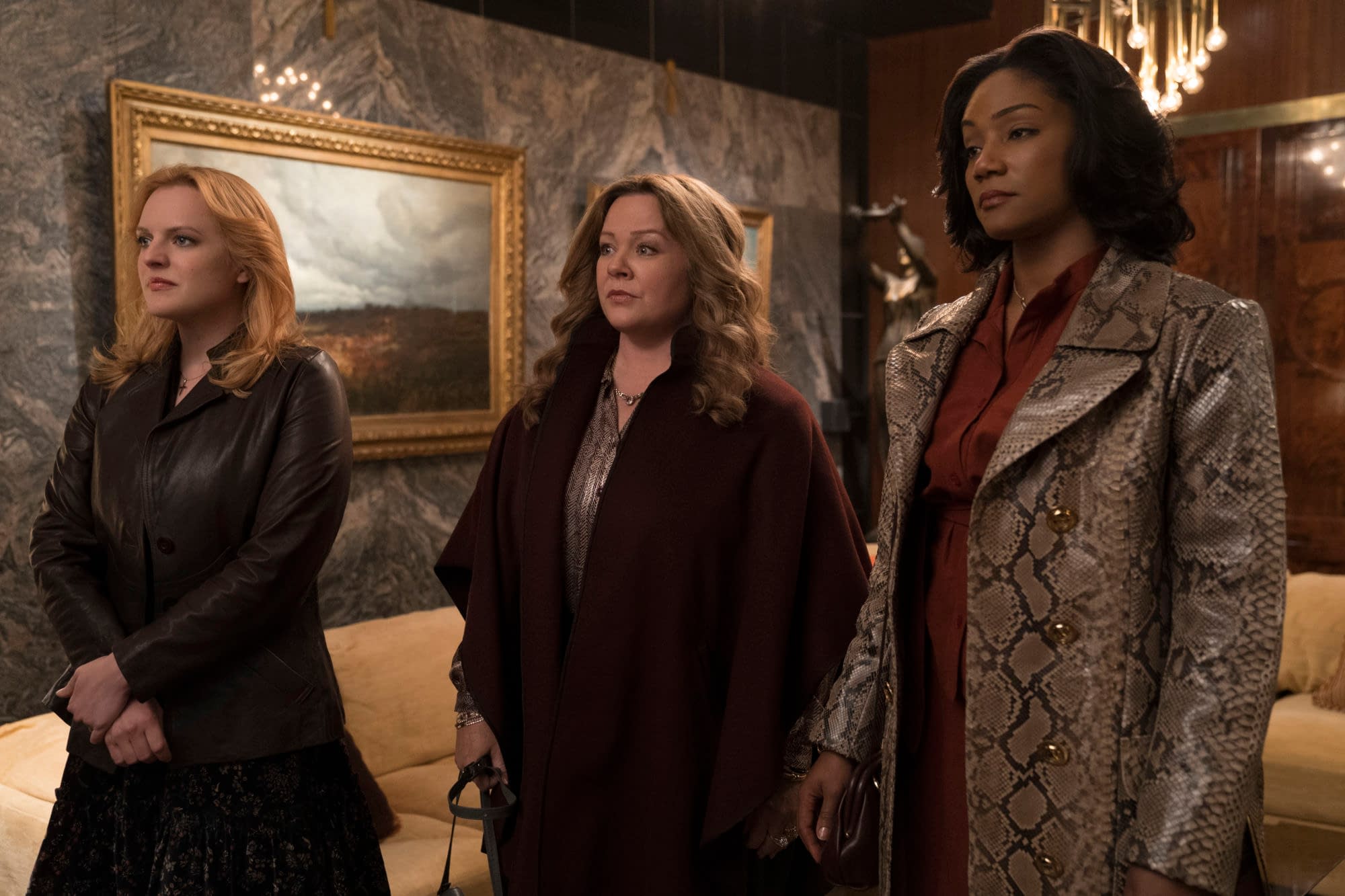 What we have to do is collectively recognize and support original content. I thought we had done this already when Booksmart released only to see it die slowly over a few weeks. Instead of seeing a wider release of Olivia Wilde's directorial debut, we got a dumpster fire – X-Men: Dark Phoenix. Makes perfect sense to ignore a film that had almost a perfect rating on Rotten Tomatoes for one that barely is over 20% (sigh). Hopefully, we can escape this trend starting this weekend by supporting releases with rich characters and narratives which are nearly as predictable.
The Kitchen is slated to release this weekend and frames the three female leads into roles we aren't accustomed to seeing them in. Not only are these characters deliciously twisted, but they are also straight-up badasses. Now before anyone decides to comment on how this isn't original as it was adapted from a comic, the writer took many liberties in making the film her own. After a summer of directors ripping their storyboards from an animated Disney classic, we need writer/director Andrea Berloff. While it seems that we love the idea of yet another adventure with Buzz and Woody, after a while, it just because mundane. We've seen it already! Let's promote creativity, not repetition.
If seeing Elisabeth Moss in The Kitchen isn't your cup of tea, then why not give a release Peanut Butter Falcon a chance. While's it's nice to support the familiar, take a chance on something unfamiliar. Maybe you could be dazzled by a young man with down syndrome who wants to work in the WWE.
The point of this article isn't really about The Kitchen. It's to remind everyone that our viewing habits matter and that while some of these titles from the summer are still in theaters, it's time to move on. There's plenty of great original content ahead that are bound to satisfy even the biggest of skeptics.
Enjoyed this article? Share it!