Brian Herbert Asks Fans to Rank 'Dune' Characters
How well do you know "Dune" characters, and do you think you could accurately rank them by levels of importance to the story? This is what Brian Herbert, son of "Dune" author Frank Herbert [and author in the Arrakis universe himself] asked fans about a week ago.
Fans were of course quick to offer their opinions on who they thought should be higher or lower.
You can scroll through the comments, most of which are pretty nice, all things considered.
Today, Herbert posted his updated rankings, which some changes.
We're kind of disappointed to still see Chani and Alia so far down the list, as they are EXTREMELY important.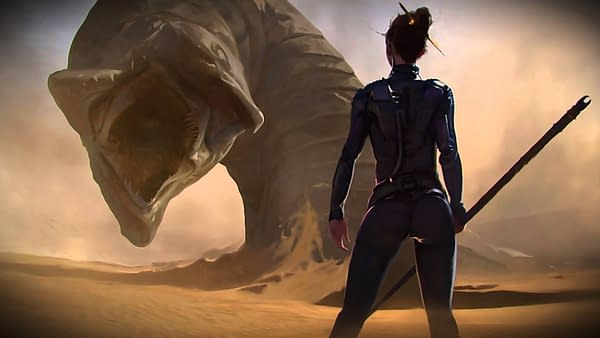 It'll be interesting to see if this ranking has any relevance to the upcoming Legendary Pictures Dune reboot with Denis Villeneuve, as Brian Herbert has been a consultant on the picture. Last we heard, a possible final script had been turned in, with Herbert's approval.
Production is expected to begin on the film sometime in the beginning of 2019, with a possible release date in 2020 (even though we think it'll be closer to 2021 or even 2022).