Despite all of the worries about the box office being impacted by coronavirus Disney is still heavily pushing promotion for the next of their live-action remakes Mulan. Disney has every right to be worried since this is a movie boasting a $200 million dollar budget, add another $100 million for promotion and marketing, so it needs to clear a massive $300 million to break even. That is not something a movie can do on the domestic box office alone but we'll have to see. For now Disney is continuing to keep up the posters and the TV spots. Disney and 4DX shared another new poster and this one features Mulan dressed as a boy.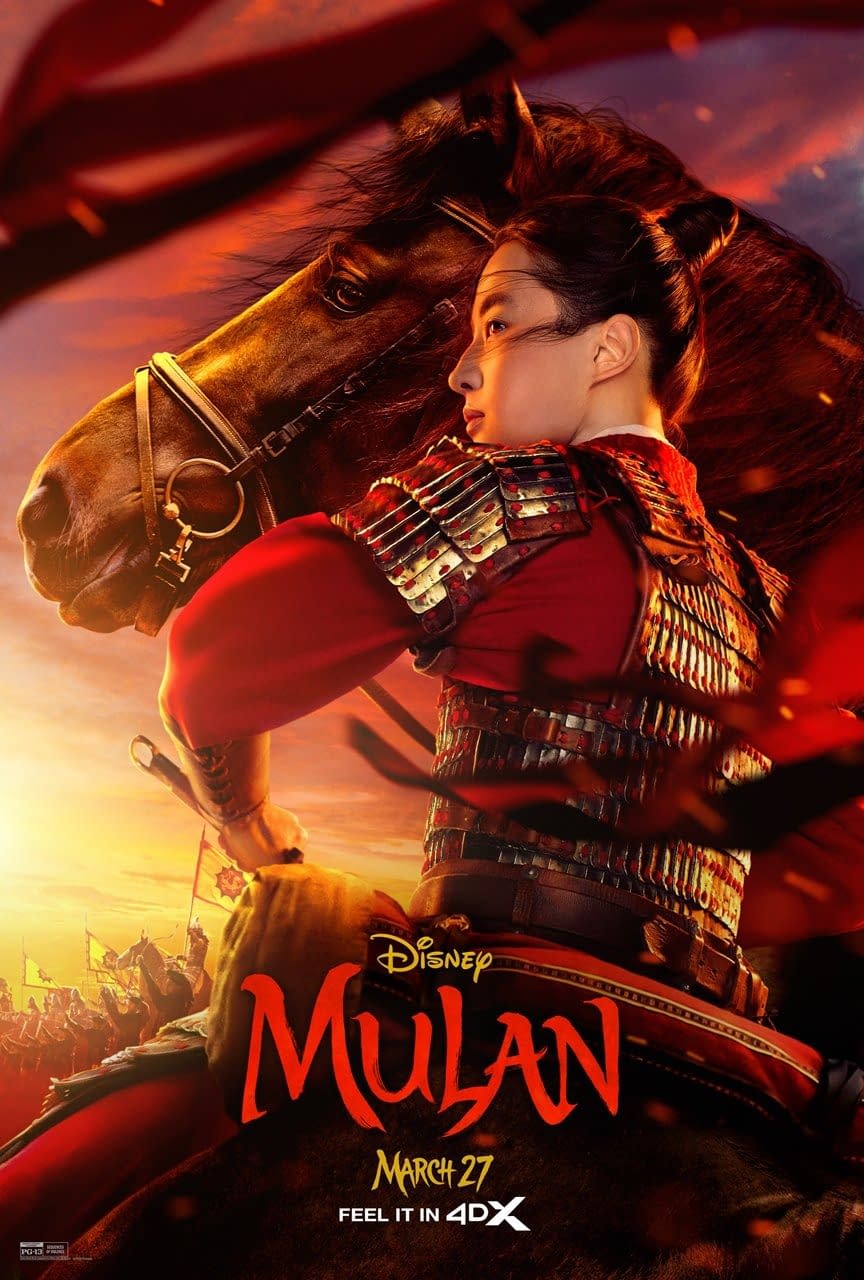 Fans online were quick to point out that this is homage to a poster that was created for the original 1998 animated movie.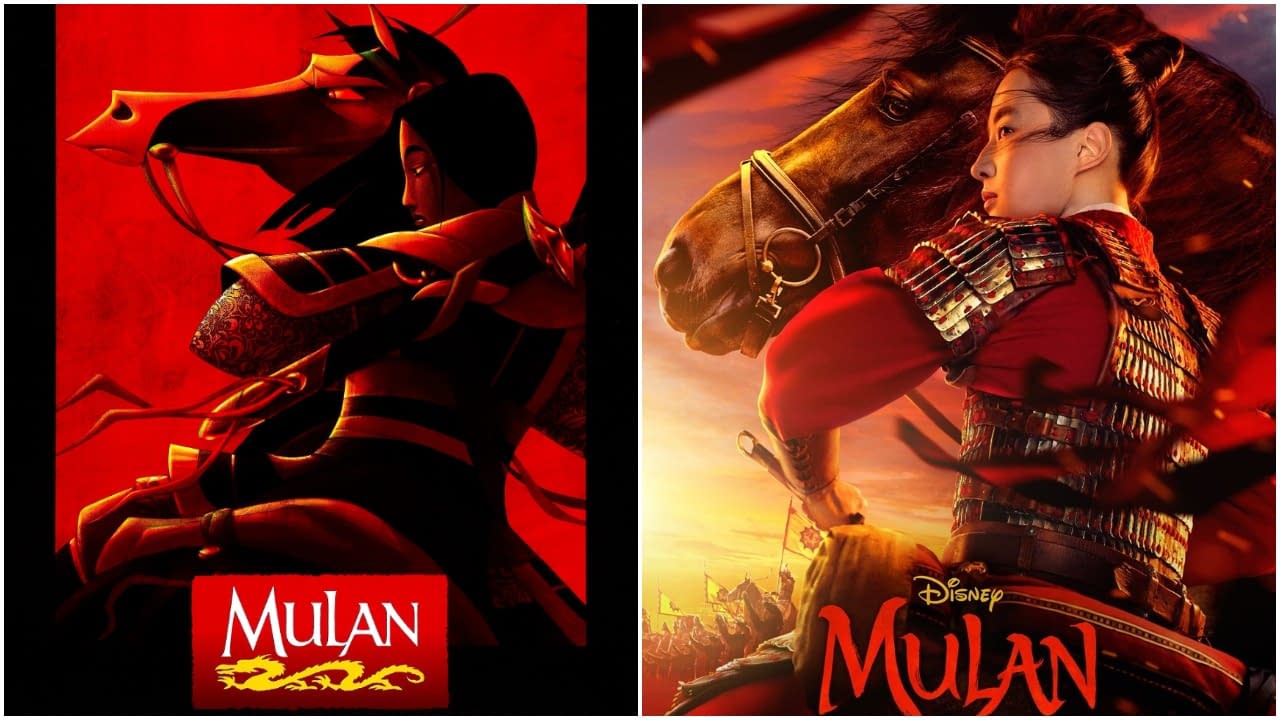 This new Mulan poster lines up nicely with the new TV spot that Disney shared. This one is focused much more on Mulan's time pretending to be a boy and shows off some of the fight scenes that continue to look fantastic.
Early box office predictions for Mulan look solid but it's still too soon to tell what kind of impact the virus is going to have on the domestic and international box offices. Disney hasn't announced that they plan on changing the release date and if they were they likely would have done so already. So it's full steam ahead for Mulan. That being said if there was ever a company that could eat a loss on a movie it is the 900lbs gorilla that is the Walt Disney Company.
When the Emperor of China issues a decree that one man per family must serve in the Imperial Army to defend the country from Northern invaders, Hua Mulan, the eldest daughter of an honored warrior, steps in to take the place of her ailing father. Masquerading as a man, Hua Jun, she is tested every step of the way and must harness her inner-strength and embrace her true potential. It is an epic journey that will transform her into an honored warrior and earn her the respect of a grateful nation…and a proud father
Mulan, directed by Niki Caro, stars Liu Yifei, Donnie Yen, Jet Li, Utkarsh Ambudkar, Yoson An, Xana Tang, Jason Scott Lee, and Ron Yuan. It will be released on March 27th, 2020.
Enjoyed this article? Share it!