For the better part of two and a half years, a particular segment of the DC universe fandom was bound and determined to see the release of Zack Snyder's version of Justice League. A version without all of the reshoots and changes that were made when Snyder had to step away from the project for entirely legitimate reasons. Those fans are getting some version of the thing that they wanted, but not exactly. As people have pointed out, there is a difference between the Snyder Cut and Zack Snyder's Justice League, which is coming to HBO Max next year. The latter needed $30 million or more to get it off of the ground, and that is probably on the low end of the estimate. The existence of Zack Snyder's Justice League is proof that the Snyder Cut never really existed because the Snyder Cut was something that could be released easily while Zack Snyder's Justice League is going to require a significant amount of work. This was a big get for HBO Max, and while we still don't have a lot of the fundamental details, like is it going to be a mini-series or just a very long movie since the rumored runtime is four hours, some new information could be right around the corner. Snyder took to Twitter to share a first look at the movie and say that we're going to learn more at the DC FanDome event on Saturday, August 22nd.
First ever sneak peek at JL. Get ready for more at DC FanDome. @hbomax #releasethesnydercut #DCFanDome pic.twitter.com/WIWwFo4Xnt

— Zack Snyder (@ZackSnyder) June 18, 2020
The DC FanDome appears to be an online version of what you would expect someone like DC to do at San Diego Comic-Con. They have, in fact, done something similar to that a few years ago for the DC Universe, where you could go around this installation in the Gaslamp district. So take an idea like that, combine it with a Hall H presentation, and that is essentially what's going on here. We should get quite a bit of information about upcoming movies and TV shows at this event, including more about Zack Snyder's Justice League, maybe even a definitive release date or the format, other DC movies like Wonder Woman 1984 and other TV shows as well.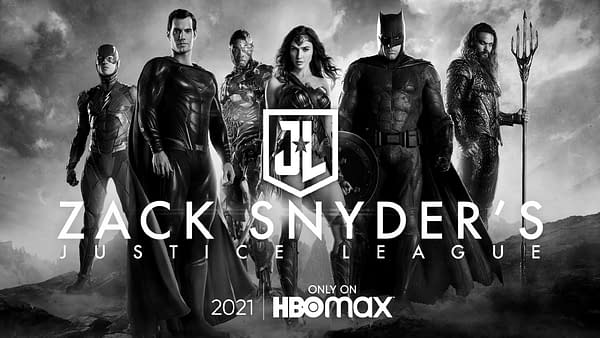 Zack Snyder's Justice League is set to be released sometime in 2021.
Enjoyed this article? Share it!