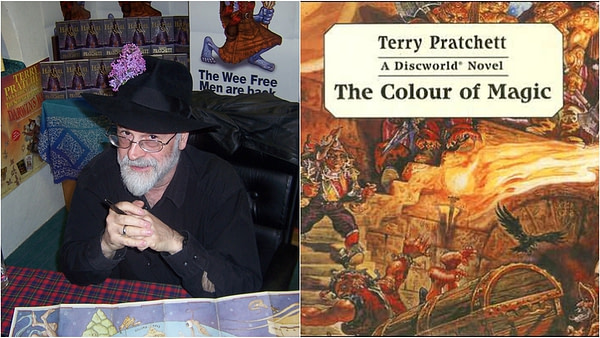 The BBC is getting back into the Terry Pratchett business in a very big (and flat) way, with BBC Studios set to develop a six-part series adaptation of the author's epic comedy/fantasy book series Discworld. Deadline Hollywood reports that the series has the working title of The Watch, with Simon Allen (Strike Back, The Musketeers) attached to write the project.
BBC Studios will be sharing production with Narrativia, the production company founded by Pratchett in 2012 and now run by the author's daughter Rhianna Pratchett and his former business manager Rob Wilkins. BBC Studios' Head of Drama London Hilary Salmon (Luther, Silent Witness) will executive produce the series; and no broadcasters are currently attached, though the producers are looking for The Watch to be a major international co-production.
Discworld is a flat disc world balanced on the backs of four elephants which in turn stand on the back of a giant turtle, Great A'Tuin. Pratchett's stories often dealt with the constant struggles and conflicts between the fantasy world and modern civilization, using the rise of the Ankh-Morpork City Watch from a hopeless gang of three to a fully equipped police force as the backdrop to address a number of important issues. City Watch is run by Sam Vimes, a cynical, working-class street cop who battles dragons alongside werewolves, trolls and zombies.
Here's a look at the first novel in the Discworld series, The Colour of Magic: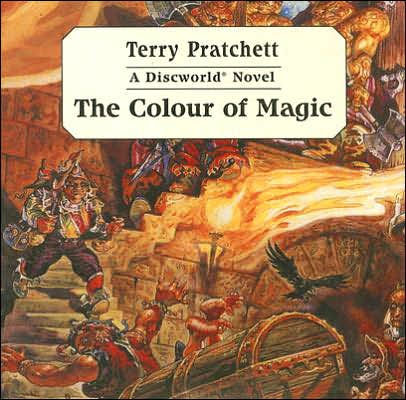 "On a world supported on the back of a giant turtle (sex unknown), a gleeful, explosive, wickedly eccentric expedition sets out. There's an avaricious but inept wizard, a naive tourist whose luggage moves on hundreds of dear little legs, dragons who only exist if you believe in them, and of course THE EDGE of the planet…"
The Watch joins Prachett's Good Omens, which is being adapted into a six-part series for BBC Two and Amazon. Filming on the series began in September 2017, with Michael Sheen and David Tennant, and novel co-author Neil Gaiman writing and showrunning.