Fox Developing British Crime Drama From Jim Piddock, Mark Gordon With what reads like a mash-up of The Godfather, The Sopranos, and The Limey, Fox is importing its next lead anti-hero. The network has announced that it will be developing organized crime drama series Faces. Jim Piddock (A Might Wind, Lost) and Mark Gordon are executive producing, with Piddock also writing the project. The Mark Gordon Company will produce with 20th Century Fox Television, and Entertainment One will handle international rights.
The potential one-hour drama would follow a British gangster who comes to Los Angeles with his family for the funeral of his eldest son. When he learns his son didn't die in an accident and that he was actually murdered, he extends his visit to find the killer, exact his revenge, and see if he can finally legitimize his family's business. Piddock is primarily known as an actor, having appeared in films such as Lethal Weapon 2, Best in Show and The Prestige; and on television shows such as The Tracey Ullman Show, Mad About You, and The Royals.
He also starred in and co-created BBC2 series Family Tree in 2013 with the Christopher Guest, with whom he had a very coordinated planning process as they developed the series: "Yeah, well we spent six months actually writing eight episodes. We started by sitting around either my or Chris' dining room table and just making each other laugh for a couple a days a week. And then after about a month we realized we had something and we started to step it up a bit. People started talking the business stuff and started getting it all sorted out. But it took us about six months [to sketch things out] which is probably longer than what it would take to write actual episodes. They were very detailed outlines. What we'd do is write very detailed character backgrounds for each; the main characters and the stories were very well mapped out and we did more so than what Chris would have done for the films because we knew we had less shooting time so we had to leave a lot less to chance. And then the actors were given that where the whole stories are all worked out, and some of the jokes written in there. [There was] no actual dialogue other than the fake TV shows. They had very detailed character backgrounds which literally said where they went to school, the name of the school, their pet's names, everything. So the actors came in with as much [information] as they could and we let them go…it's kind of like planning a trip on Google Maps and then letting someone else take the trip."
---
---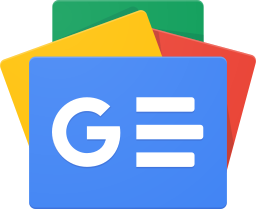 Stay up-to-date and support the site by following Bleeding Cool on Google News today!