Posted in: Pop Culture, Sports, WWE | Tagged: enzo amore, wrasslin, wrestling, wwe
---
Enzo Amore Makes a Rap Video Mocking Wrestling Fans as Overweight Basement-Dwellers
With the rape investigation against him dropped due to insufficient evidence, former WWE Cruiserweight Champion Enzo Amore has begun his attempt at a comeback, turning to the world of rap music for the next stage of his career. Amore released a video for a new rap song he apparently recorded, and he's using it to strike back at… wrestling fans? The video opens with a caricature of a wrestling fan watching wrestling in his basement, shouting at his mother, and distracted by "breaking news," presumably about the rape allegations against Amore. Then it's time for Enzo to show off his… er… "talents."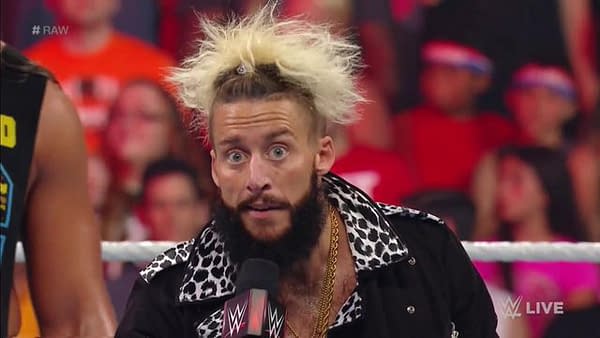 "Listen up, you sloppy jalopy son of a bitch," Enzo begins rapping. "You're sitting on your fucking couch with your fucking phone in your hand doing your armchair detective work like you know what the @#$% is going on." Enzo then launches into a poorly lipsynced rap tirade that simultaneously sounds both like if DMX were a muppet and also like a teenager trying to record a rap song in his bedroom without waking his parents up. There hasn't been a musical effort this cringeworthy from a pro wrestler since Hulk Hogan's "Hulkster in Heaven." When it comes to raping wrestlers, Enzo's effort ranks far below all-time greats like The Macho Man Randy Savage, whose 2003 album Be a Man was legitimately, unironically entertaining, if a little derivative, or Bo Dallas, who once defeated professional rapper Flo Rida in a rap battle on Monday Night Raw. Even John Cena's slam poetry promos were more gangsta than Enzo's video.
In addition to his music career, Enzo Amore recently revealed at a self-promoted rally in Times Square that he has been working on screenplays in Hollywood and recording even more songs. As for a return to wrestling, Amore said, "I think that my fans who supported me and always did, I owe them a bit of gratitude. If it weren't for them, I would have never existed in that business." Amore said that fan support thwarted efforts backstage to crush his career. He also said that these same fans investigated his accusers claims and sent the information to his lawyers. Amore refused to answer the question of whether he would return to WWE.
Check out the video below, and let us know what you think in the comments.
---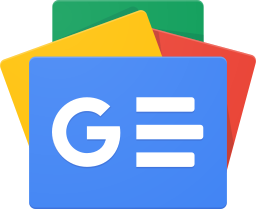 Stay up-to-date and support the site by following Bleeding Cool on Google News today!