SDCC 2014: I Fought A Great Lasertag Battle, But Lost The War
by Jeremy Konrad
Hiding behind a metal barrier, the enemy is advancing. Smoke fills the air, as I peek around the corner to scope out the enemies hiding spot. We are the Green team, we are better than you team Yellow. I take a risk, and run to the other side of the course, taking out 3 or 4 of there guys, and dying myself twice. Yep, this is lasertag at SDCC, and boy was it a great time. The game was sponsored by Nerdist and the video game Borderlands 2, and was located inside the top level of Petco Park. 40 of SDCC's bravest souls battled each other for the ultimate prize at Comic Con, a t-shirt and promotional poster. After signing a waiver absolving everyone in case of injury, or accidentally running off the balcony and ruining your good time at the con, we got to sit in the hot, hot stands of the stadium in teams of 20 for each color. We all bonded very quickly. Cliques were formed, selfies galore were taken, and after letting us sit up there just long enough to want to die of heat stroke before running around and actually having one, we got ready to go in. We were given our ultimate weapon of doom, which was made of metal and way heavier than anticipated. the last time I played laser tag, everyone looked like they had walked off the set of Tron and everyone just stood in a line shooting at each other. I was shocked when we went out on the stage that looked like a movie set, with barrels and ruins to hide behind. Then again, it had been at least 20 years since I played lasertag, so I guess people take it more seriously now. After putting forth a valiant effort, in the last minute Yellow advanced on myself and my Green brethren and defeated us. I eliminated more than i died, so that was something. Maybe I am not too old for this stuff after all. I quick glance at the stat board showed that I had the most eliminations on the team, so the put a spring in my step.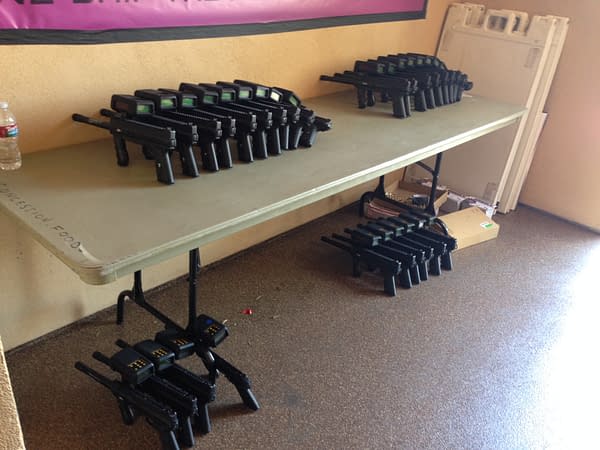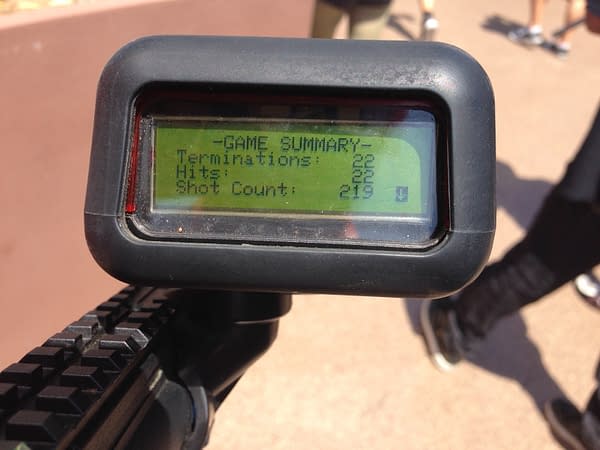 So now, I officially retire from lasertag having killed more than I died (i didn't keep stats when I was younger, so those don't count), and knowing that I did my part in the fight against……those other people I was playing against.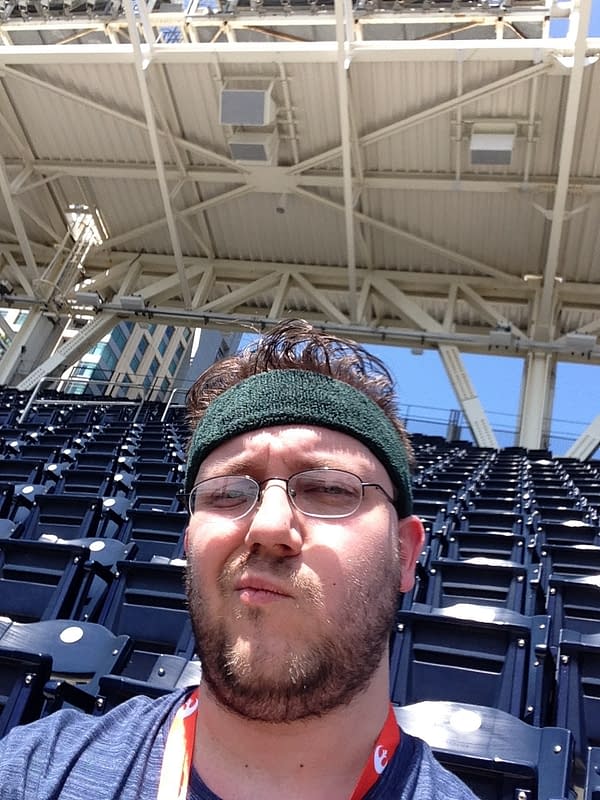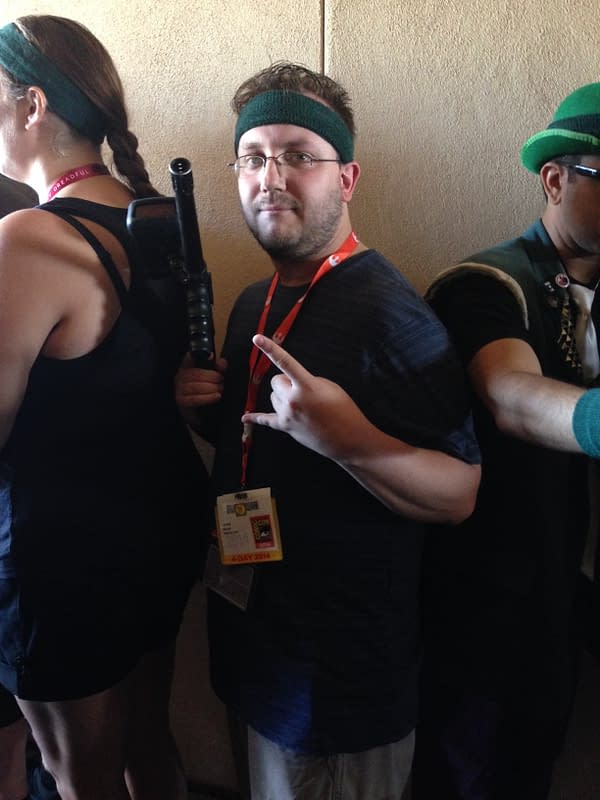 Jeremy Konrad is the Senior Star Wars Correspondent for Bleeding Cool. Talk Star Wars and whatever else you want with him on Twitter @jeremyohio