The Mystery Science Theater 3000 Revival Has Been Picked Up By Netflix And It Will Be Out Pretty Soon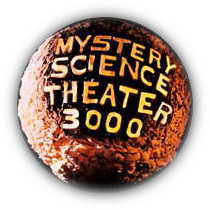 I'm quite excited about the Mystery Science Theatre 3000 revival, which saw great success in crowd funding not so long ago.
Well, it seems like the show has officially picked up a distributor. THR are reporting that Netflix have picked up the show, and that it will be with us in the 'not too distant future.' As previously reported, Patton Oswalt and Felicia Day will star.
This makes total sense, considering how much of the show is already on the service. I can't wait to see this one, and how much of the spirit of the show it retains.