[Star Wars Celebration 2019] Galaxy's Edge Looks Incredible But The Panel Felt Like a Commercial
We're three days into Star Wars Celebration Chicago and it's time to talk theme parks. The arena was packed full of people ready to learn about the two theme parks that are opening up later this year and with this panel came the reminder that we are being sold to. Perhaps this is a personal thing for this writer who just so happened to be in the room when all of this went down but there was something deeply uncomfortable about the entire experience.
Allow me to clarify that this is something I've not experienced before. I've covered various conventions that only existed to sell us stuff including a Celebration two years ago and never got this feeling. However, as the panel sat there on the stage and talked about the park, it was like the 4th wall broke and the reminder that we're being sold to came into focus. They did a video to promote the fact that coke will sell their products in special containers with rebranded containers.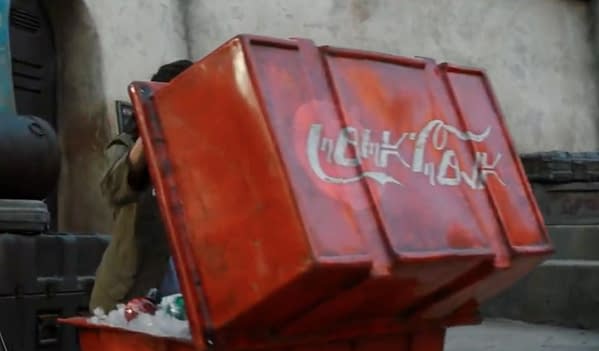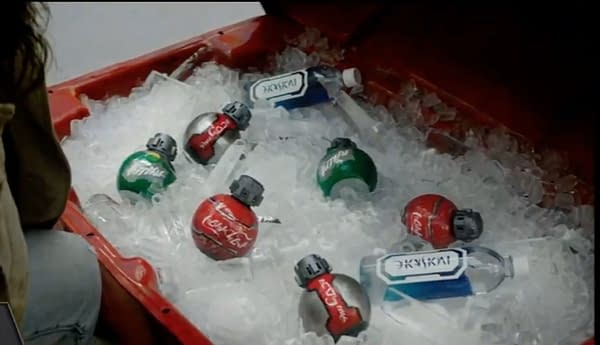 This entire convention is here to sell Star Wars as a brand but there is something about the movies and TV shows that help you get lost. You're in a room with thousands of people and you're all excited to see the next movie in a franchise. There is artistic merit in movies and TV shows even if they were designed to sell something.
The best example is The Transformers: The Movie from 1986. That TV show only existed because the United States loosened the laws about advertising in children's programming. That didn't stop the death of Optimus Prime from traumatizing an entire generation of kids. That show was made to sell you toys but you still cried when Prime died.
However, as we sat there and listened to all of the hardworking people who are making the two Galaxy's Edge theme parks the immersion of Celebration broke and we were being sold to. Perhaps there is a price difference as well; selling us a movie is a lot different than selling the price of visiting one of these theme parks. When you're asking someone to pay the price of admission to a movie to get a bottle of water written in Aurebesh.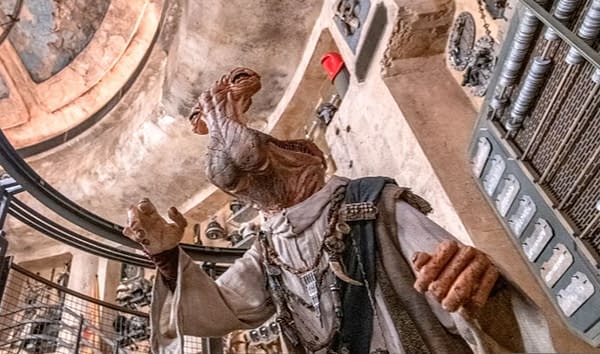 This is not to say that there isn't going to any artistic merit in Galaxy's Edge. There is a real effort being put into this park including bringing back people like Jim Cummings and Frank Oz to do voice work, having John Williams compose new music, and the effort to really make it an immersive experience.
You will be able to use the Play Disney app to do various things like hack various droids or terminals, translate signs, eavesdrop on various signals between the First Order and the Resistance, and take part in a park-wide game of fighting over the outpost itself. There are terminals that are spying on people and you can keep them watching on behalf of the First Order or interfere with them on behalf of the Resistance. Once one side "wins" the game starts over.
There are stories here that people spent time on even something as small as how RX-24, the droid from Star Tours, came to be on the planet. Disney is trying to create a planet here with, Baatu, and a place on his, Black Spire Outpost, with a history that feels real. While it may be fun to make it so you have to look for the place to make a lightsaber they are still going to charge the price of your first born for it.
Perhaps it won't matter. There are plenty of people, myself included, who got swept up in the various parks for The Wizarding World of Harry Potter. This might be something that really needs to be experienced to really get a handle on. That didn't stop the panel from feeling more like a commercial than the trailer for Star Wars: The Rise of Skywalker did the day before.
Galaxy's Edge will open at Disneyland in California on May 31, 2019, and at Walt Disney World in Florida on August 29, 2019.