Posted in: Comics, Video | Tagged: Alan Moore, bbc, Comics, hard talk, hardtalk
---
"It's Not A Problem For Anyone Other Than Me" – Alan Moore On HARDTalk
As trailed on The World At One the other day, Alan Moore appeared on BBC TV on HARDTalk, available to UK residents (and those who appear to be one) on the BBC iPlayer and to be played in full on the BBC World Service Radio, available internationally tomorrow (I'll update with a link when it's available). In an almost-half hour, his work, influence and attitude was examined, even interrogated, by Tom Franks. It was very much intially from an outside-comics perspective, so many of the same questions and answers were rolled out again, but the interviewer challenged Alan on a number of interesting aspects, on whether or not Alan supports the violence of V,
"that is something which I don't sympathise with, in the book… we took a great deal of trouble to actually examine … is it all right for him to kill people because he's the hero… no it isn't, killing people is always wrong."
on whether the V mask is appropriate for Anonymous and the like when they aren't up an equivalent fascist state as in the comic,
"you wouldn't call our current circumstances fascism, you would have to say that our current economic circumstances historically lead to fascism"
as well as justifying the use of extreme sexuality in Lost Girls, "plucking" the characters as children's literature and portraying underage sex.
"These are not real people at all, they are exactly as old as the paper on which they are printed."
He also explained the original decision he made for his creator-owned work to be turned into movies saying
"Originally, I was under the illusion that the way that films worked was that you got a lot of option money, and then after a couple of years they decided that they weren't going to make the film. Which was the perfect result, the film didn't get made, you got the money. Then they actually made a couple of my films, and at that point I decided, well, I'll just distance myself from them as much as is possible."
And when asked how he could pass judgment on films he hadn't seen, he replied
"Well I do prefer to criticise things from a position of ignorance."
He also gets challenged over why he attacks the use of his characters in movies…
"There's not a problem for anybody other than me… it's a personal problem…"
On being accused of being precious;
"Given the alternatives in the comics medium to being precious, to simply allow all of your art to be altered, your writing to be altered, at an editor's whim, when most of the editors in comics quite frankly would probably struggle giving you a actual definition of the verb 'edit'."
And on the DC prequels to Watchmen;
"I suppose I'm less than delighted. This is something where originally we were told that we could embark upon Watchmen because they knew that we wanted to own our own stuff and they had a contract that would enable us to have the rights back when they went out of print. Now back at that time there was no such thing as a comic that had remained in print for more than six months so we signed these contracts, obviously without reading them very carefully because we trusted these people, then we found out… that DC Comics would own all this stuff forever."
He also gives a few kicks on his way out;
"The comics industry and by that I mean the American comics industry… it doesn't seem to have had a new idea in decades, all of the genuine creators that it once had it alienated them or drove them to embittered retirement and finally death. You have to remember that the comics industry was set up in the 1920s by Legs Diamond, Meyer Lansky, it was set up as a cover for bootlegging."
Something he returns to;
"This is the gangster ethics that I was just talking about. After seeing great creators go to their graves, cheated and disillusioned… And I'm talking about the original gangsters, as I believe the young people like to phrase it these days, the Meyer Lanskys and the Legs Diamonds. The ethics of the comics industry have not changed since those days when they were cheating Jerry Siegel and Joe Schuster, who were two teenagers from Cleveland, who had created Superman, and National Comics…they waited until Siegel and Shuster were going off to fight in the Second World War. And then they told them that "we need to own the characters while you're away, but you'll get them back as soon as you return". These are the ethics that the industry runs on, they've not changed significantly in 70 years."
It's a great interview. It begins in a fashion that sounds very familiar, but in the short twenty-three minutes, challenges and examines Alan Moore in a way you rarely hear… and he doesn't do too badly out of it either. Thanks to Tom Huxley with some transcription assistance.
---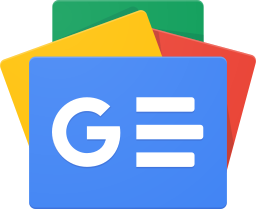 Stay up-to-date and support the site by following Bleeding Cool on Google News today!