5 Images from Season 3 of Netflix Series "GLOW"
We know that season 3 of Netflix series GLOW is due to hit the streaming service next month, and that it'll see the Gorgeous Ladies of Wrestling hitting Las Vegas.
Netflix released 5 images from the 10-episode third season of the series, and there is SO MUCH PINK LYCRA.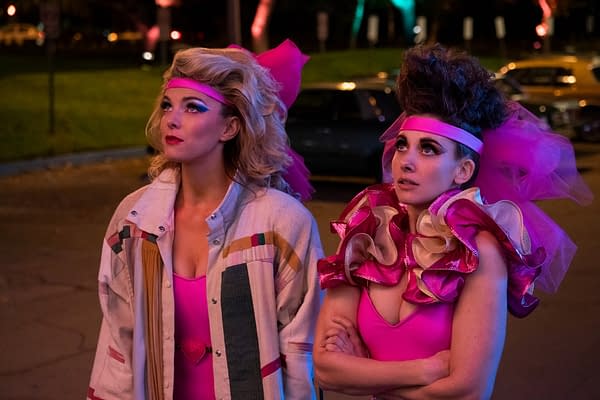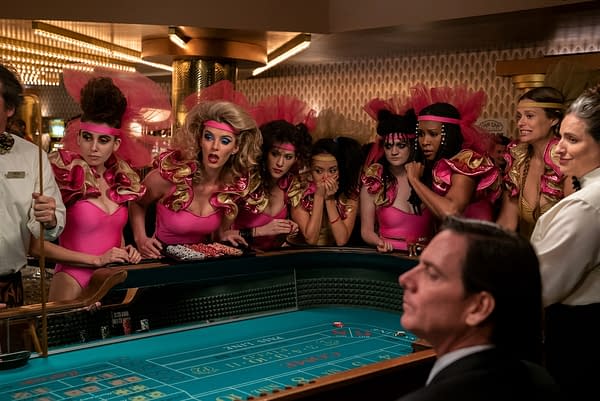 GLOW stars Allison Brie as Ruth Wilder aka Zoya the Destroah, Betty Gilpin as Debbie Eagon aka Liberty Bell, and Marc Maron as director Sam Sylvia.
Season 3 will also see the return of the FANTASTIC cast, including Sydelle Noel as Cherry Bang aka "Black Magic", Britney Young as Carmen Wade aka "Machu Picchu", Kate Nashas Rhonda Richardson aka "Britannica", Britt Baron as Justine Biagi, Jackie Tohnas Melanie Rosen aka "Melrose", Gayle Rankin as Sheila aka "Sheila the She-Wolf", Kia Stevens as Tamme Dawson aka "Welfare Queen", Chris Lowell as Sebastian "Bash" Howard, Kimmy Gatewood as Stacey Beswick aka "Edna", Rebekka Johnson as Dawn Rivecca aka "Ethel", Sunita Mani as Arthie Premkumar aka "Beirut", Marianna Palka as Reggie Walsh aka "Vicky Viking", Ellen Wong as Jenny Chey aka "Fortune Cookie", Shakira Barrera as Yolanda Rivas aka "Junkchain", Bashir Salahuddin as Keith Bang, Rich Sommer as Mark Eagan, and Victor Quinaz as Russell.
Season 3 of GLOW hits Netflix on August 9th 2019.