81 Words: FX, Pose Co-Creator Team for LGBTQ Activism History Series
Steven Canals, co-creator of Pose with Ryan Murphy, has inked a deal with 20th century TV earlier this year. We now get his first big project from that deal: a limited drama series centering around the 1974 abolishment of homosexuality being classified as a mental illness. The series, titled 81 Words, shares a story and title with Alix Spiegel's episode of This American Life. Gay activists fought against psychiatric boards and the institution to keep gay people from being outcast and unduly subjected to life in mental hospitals and sanatoriums. They didn't achieve their goal until the mid-1970s. Mind you, this comes long after a documentary about a drag queen pageant featuring nearly an entire cast of gay men and transgender women won at Cannes.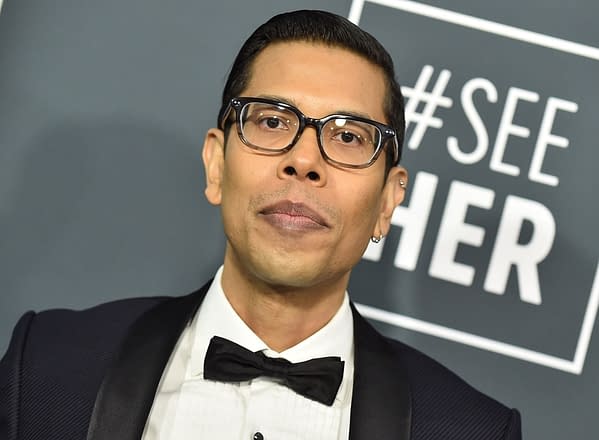 Until 1974, the medical establishment considered gay people sexually deviant and diagnosed them as mentally ill. 81 Words tells the true story of gay activists Frank Kameny and Barbara Gittings, who risked their career and reputation to conspire with the GAYPA — a clandestine group of closeted psychiatrists — and challenge the American Psychiatric Association's definition of homosexuality. This story is also at the heart of an upcoming PBS Independent Lens documentary Cured, directed by Bennett Singer and Patrick Sammon. The event itself is powerful and deserves a ton of spotlight on it because if we don't look at and acknowledge the darkest parts of our history, we can't learn from the atrocities.
I feel the story is in good hands: Pose is excellent, and Canals has a passion for telling the stories that affect the community and serve to allow the LBGTQ community to better learn the history and where we come from. With Pose being Canals' first series, I absolutely cannot wait to see how he tells these powerful stories. Canals will write the script and executive produce via his Story Ave Productions banner; Elisabeth Seldes and Neri Tannenbaum of Pal Pictures will also produce.