Posted in: AEW, Sports, TV | Tagged: aew, wrestling
---
AEW Partners With Canadian Companies for House Rules Live Events
AEW announced a partnership with The Feldman Agency and Tourbo Entertainment, Canada's leading live entertainment companies.
---
Once again, AEW is trying to start an international incident by ganging up with two Canadian companies to bully The Chadster's beloved WWE. WWE invented the idea of having non-televised house shows, and, as The Chadster previously reported, AEW has recently started ripping them off. Well, that was bad enough when it was merely domestic terrorism, but now the company is partnering with companies in Canada as well, making this a case of international bullying that is just cheesing The Chadster off so badly!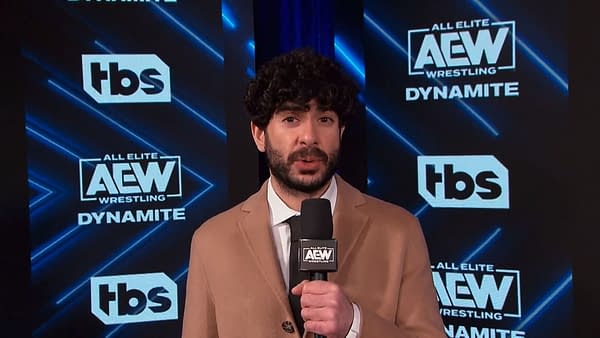 Even worse, AEW had the gall to brag about this in a press release as if they're doing nothing wrong!
Toronto, ON (March 22, 2023) — All Elite Wrestling (AEW), the professional wrestling promotion taking the world by storm, today announced an exclusive partnership with The Feldman Agency and Tourbo Entertainment, Canada's leading live entertainment companies. The partnership will bring AEW's new live event series, "AEW House Rules," to local venues across North America and provide fans with a spectacular and engaging environment. In addition, The Feldman Agency and Tourbo will also provide support to explore multi-faceted brand partnerships.

"AEW House Rules" is a new, non-televised live event series that will showcase exhilarating matchups featuring AEW stars. The series kicked off on Saturday, July 15 at the Scotiabank Saddledome during the legendary "Calgary Stampede" in Calgary, this past Saturday, March 18 in Troy, Ohio, at the Hobart Arena and featured Jon Moxley, Claudio Castagnoli, Dr. Britt Baker, Darby Allin, Orange Cassidy, and many more. "AEW House Rules" makes its Canadian debut AB. Further show dates will be announced soon.

Each "AEW House Rules" event offers an even more immersive experience for fans, including customized merchandise, unique ways to engage with featured talent and in-show interactions different from what is featured on televised AEW programming.
The Chadster can't believe that Tony Khan would sink to such depths in his quest to RUIN THE CHADSTER'S LIFE. But the worst part is that he isn't alone.
"As we expand into the Canadian market, we will leverage The Feldman Agency and Tourbo's relationships and expertise to bring our fans an incredible live-event experience," said Rafael Morffi, AEW's VP of Live Events, a person who The Chadster will be keeping a very close eye on now that he knows he's been working with Tony Khan on his nefarious plans. "We're continuously looking for ways to engage with our fans in new and memorable ways. Our 'AEW House Rules' series is just the beginning."
"AEW quickly identified The Feldman Agency and Tourbo as the perfect partner to enhance our efforts in the Canadian market," said that no-good Double J, Jeff Jarrett, AEW's Director of Business Development. "We look forward to a strong partnership as we expand throughout Canada."
The Chadster expects that kind of talk from AEW employees, but he was surprised to find that even Canadians could collude with Tony Khan.
"We are excited about the partnership with AEW and the new opportunities we will be able to produce with this collaboration," said Joel Baskin, Vice-President of The Feldman Agency & Tourbo Entertainment. "Since its inception, and in a very short amount of time, AEW has seen remarkable growth, providing high-quality fan experiences in the world of professional wrestling. We are thrilled to have the privilege to work with Tony Khan, Jeff Jarrett, Rafael Morffi and the rest of the AEW team."
The Chadster can't wait to see what Tony Khan's next brilliant idea to rip off WWE will be. Hire Goldberg and Nia Jax?! Auughh man! So unfair!
---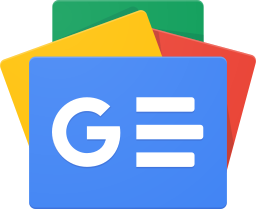 Stay up-to-date and support the site by following Bleeding Cool on Google News today!