Agents of S.H.I.E.L.D. Season 7 Preview: Ready to Deliver Some Pain
While we might only be nearing the midpoint of the seventh and final season of Marvel's Agents of S.H.I.E.L.D., this week's episode "Adapt or Die" has a "finale" feel to it. Our heroes had to take some drastic last-second measures to take down Project Insight, but the move left themselves exposed, the Zephyr damaged, and Mack (Henry Simmons) willing to burn through Heaven and Hell to save his folks. As you're about the see, our Agents are done playing defense: they ready to take the fight straight to its source. Meanwhile, Sousa (Enver Gjokaj) and Daisy (Chloe Bennet) are about to learn why a barn, a metal medical table, being tied up, and Nathaniel (Thomas E. Sullivan) in a butcher's apron are not the ingredients for a "happily ever after":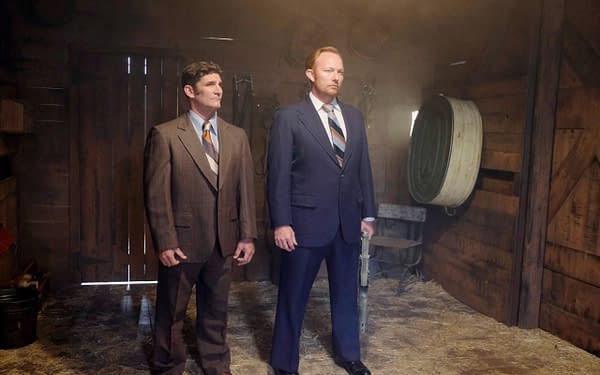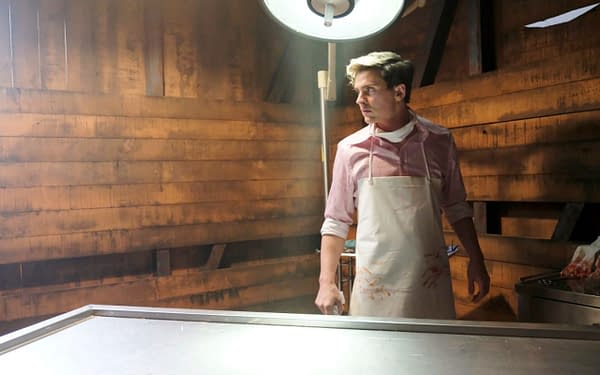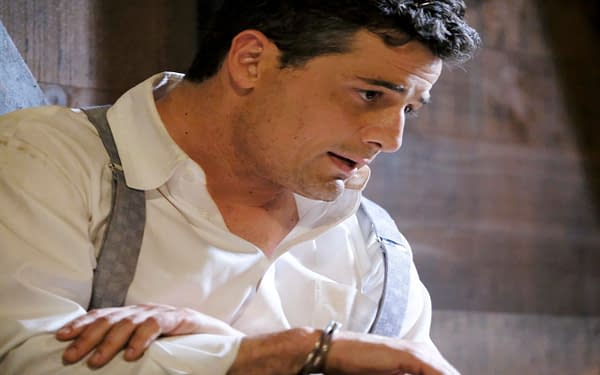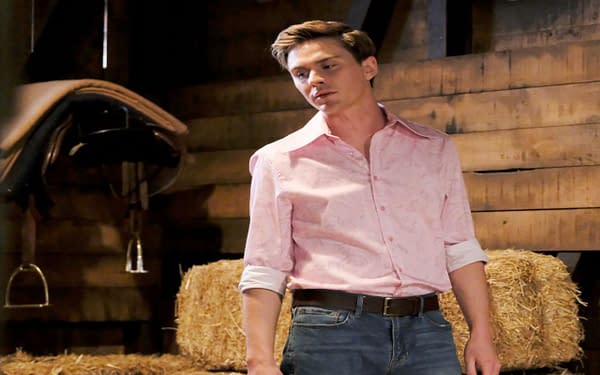 Marvel's Agents of S.H.I.E.L.D. season 7, episode 6 "Adapt or Die": The stakes are higher than ever when, after blowing their cover and damaging the Zephyr in the process, the team must scramble to rescue Mack's parents, save S.H.I.E.L.D. from a chronicom infestation, and fix the ship … all before the next time-jump. Meanwhile, Daisy and Sousa find themselves at a disadvantage against a power hungry Nathaniel Malick and his goons, and Coulson will have to do the thing he does best in order to save the future. Directed by Aprill Winney and written Winney DJ Doyle, guest stars include Joel Stoffer, Tamara Taylor, Tobias Jelinek, Thomas E. Sullivan, Paulina Bugembe, Dawan Owens, Sedale Threatt Jr., Shakira Berrera, Patrick Warburton, and Enver Gjokaj.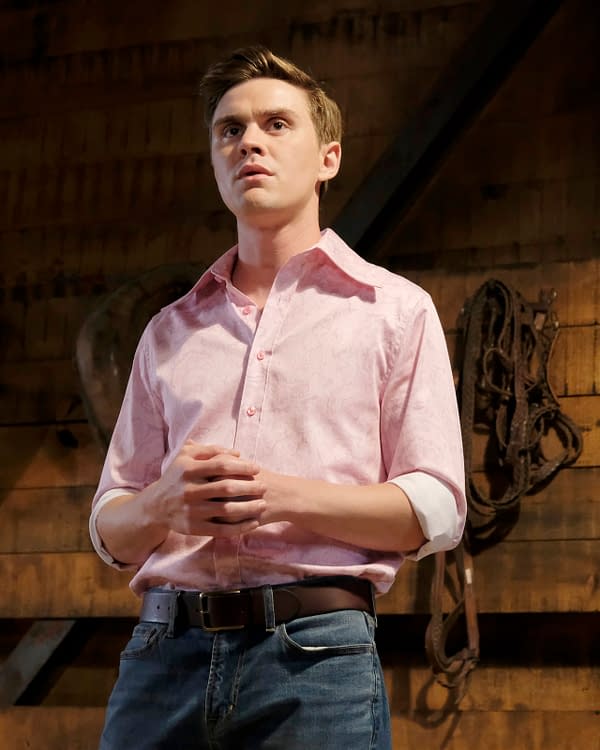 The ABC series stars Clark Gregg as Agent Phil Coulson, Ming-Na Wen as Agent Melinda May, Chloe Bennet as Daisy Johnson, Elizabeth Henstridge as Agent Jemma Simmons, Iain De Caestecker as Agent Leopold Fitz, Henry Simmons as Director Alphonso "Mack" MacKenzie, Natalia Cordova-Buckley as Elena "Yo-Yo" Rodriguez, and Jeff Ward as Deke Shaw. Enver Gjokaj, Joel Stoffer, Tobias Jelinek, Joe Reegan, Nora Zehetner, Greg Finley, Luke Baines, and Patton Oswalt guest star. Produced by ABC Studios and Marvel Television, the series was co-created by Joss Whedon, Jed Whedon, and Tancharoen, who also serve as executive producers alongside Jeffrey Bell and Jeph Loeb. ABC Studios is a part of Disney Television Studios, alongside Twentieth Century Fox Television and Fox 21 Television Studios.