'American Gods' Season 2, Episode 7 "Treasure of the Sun": Mad Sweeney's Never Trusted New Gods [PREVIEW]
Last week's episode of STARZ's American Gods' second season left both sides of the old gods/new gods war with a little something of what they wanted. For the old gods, Wednesday (Ian McShane) and Shadow (Ricky Whittle) walked away with a newly-rune-recharged Gungnir (thanks to the stylings of Lou Reed); while World (Crispin Glover) saw New Media (Kahyun Kim) bring some righteous social media fire power down on the side of the new gods. Weaving through it all? A tale of Wednesday, his son Donar aka Thor (Derek Theler) and the mistakes parents make when trying to "do right" by their children – proving even gods aren't immune from repeating past mistakes.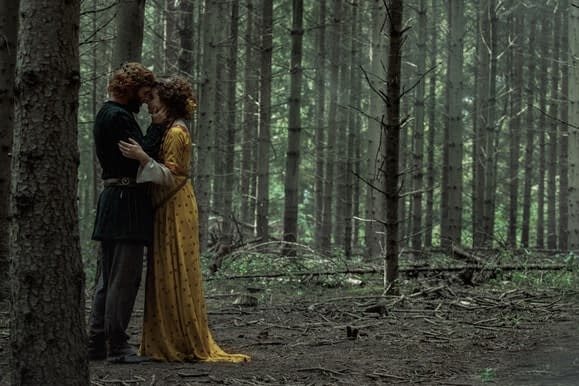 Which bring us to this week's penultimate episode (already?!?!?) "Treasure of the Sun," where the war between the old and new gods appears to be taking a backseat to turmoil within each respective camp – or at least when it comes to the old gods. The inital trailer showed that Mad Sweeney's (Pablo Schreiber) had enough of his "servitude" to Wednesday – and has some truths to share with Shadow. In the preview below, we see that while Mad Sweeney may have seen the light when it comes to Wednesday's side – his distrust of the new gods runs old and deep:
American Gods Season 2, Episode 7 "Treasure of the Sun": In Cairo, Mr. Wednesday entrusts Shadow with Gungnir. Mad Sweeney, plagued by the cries of Banshees, recalls his journey through the ages as he awaits his promised battle, and once again, warns Shadow about Wednesday. Meanwhile, Laura receives sage advice from Mama-Ji, and Bilquis finds an audience.

We were forged in God's image, but the Gods are also made in ours — and in Season Two the battle moves inexorably toward crisis point as the destinies of gods and men collide. While Mr. World plots revenge for the attack against him in Season One, Shadow throws in his lot with Wednesday's attempt to convince the Old Gods of the case for full-out war, with Laura and Mad Sweeney in tow.

A council at the House on the Rock explodes into chaos, sending deities both Old and New on quests across America that will converge on Cairo, Illinois: forcing Shadow to carve out a place as a believer in this strange new world of living gods — a dark world where change demands commitment, and faith requires terrible sacrifice.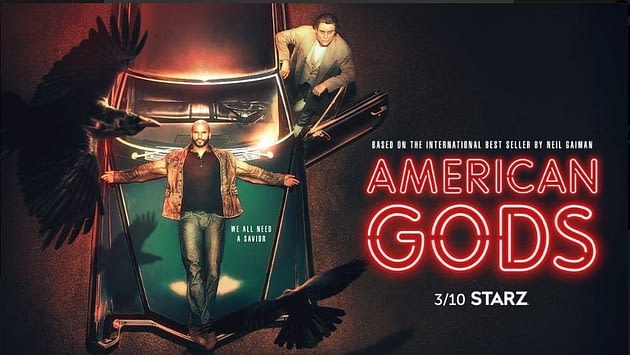 American Gods stars Ricky Whittle, Ian McShane, Emily Browning, Pablo Schreiber, Crispin Glover, Yetide Badaki, Bruce Langley, Mousa Kraish, Omid Abtahi, Demore Barnes, Peter Stormare, Sakina Jaffrey, Dean Winters, Devery Jacobs, Kahyun Kim, Derek Theler, Laura Bell Bundy, and Christian Lloyd.
American Gods season 2 airs on STARZ on Sundays at 8 p.m. ET/PT.