"Angel": NYCC Reunites Cast to Celebrate "Buffy the Vampire Slayer" Spinoff's 20th Anniversary [VIDEO]
This year's been a pretty solid one for fans of Buffy the Vampire Slayer. First, there's a reboot with Buffyverse mastermind Joss Whedon involved already getting the fanbase buzzing. Now, BOOM! Studios' new take on the beloved "big bad" basher and her spinoff series vampire partner (sorry, we're pro-Spike) continue sparking the imaginations of new fans just now discovering the series. So what's next? Well, with this fall marking the 20th anniversary since Angel last graced our airwaves with a righteously depressing series finale cliffhanger (chill about the comics – it's just not the same) it looks like it might be time to get "the band" back together.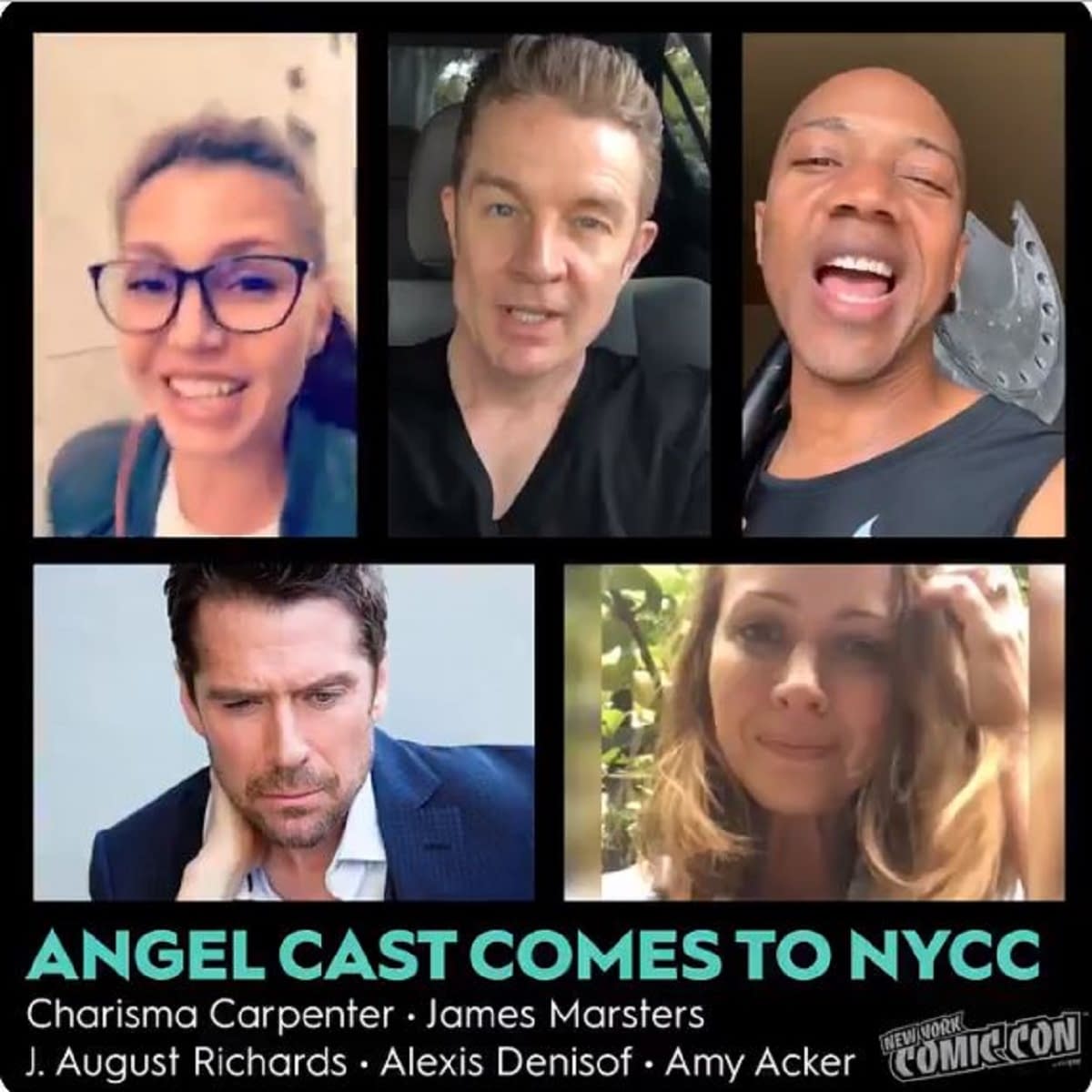 This year's New York Comic Con (NYCC) is planning to do just that, with James Marsters, Charisma Carpenter, J. August Richards, Amy, Acker, and Alexis Denisof set to take the stage at the east coast's largest popular culture and entertainment. Running from October 3rd to 6th at New York City's Jacob K. Javits Center and satellite locations, NYCC will see the cast discuss the show's influence, recount backstage tales from the set – and of course, tease the show's future. One noticeable name missing? David Boreanaz – though we have our own theory (see below) that's telling us that all might not be lost on that front.
Here's a look at the NYCC's official announcement tweet:
Now here's where it gets interesting… discussions of "something" being done for the show's 20th anniversary began in earnest at February's mini Buffy the Vampire Slayer reunion at Wizard World Portland (with Alyson Hannigan, Amber Benson, Marsters, Carpenter, Nicholas Brendon, Julie Benz, Iyari Limon, Acker, James Leary, Clare Kramer, and Denisof in attendance). The following month, Boreanaz also addressed the show's upcoming special occasion – appearing on The Talk and offering two very eye-opening and eyebrow-arching things to say about a possible return to the series in some capacity: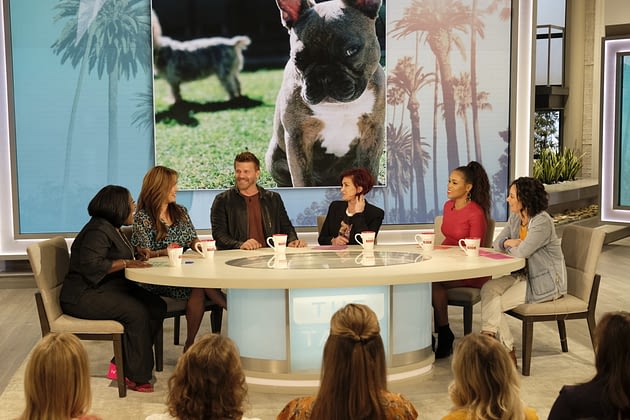 "We're coming up on 20 years. I mean, that's amazing to have been blessed with a show like that and that's where I really started my gig — this acting world."

"I love that character. So, I will say there may be something coming up. I don't want to give away much. I can say, it's 20 years coming up this fall and we may have something in the works."
Could that "something in the works" end up being an appearance from Boreanaz at the NYCC reunion? Is the initial announcement a ruse to get fans clamoring for Boreanaz before they make the grand announcement that he is attending? Wouldn't be the first time something like that has been done by a studio and show during a convention season – looks like we'll have to wait and see.
Who knows? Maybe this is the kind of event that will lead to even more Angel in the future. Maybe a documentary? A special? Possibly an online/streaming miniseries? Something involving the comics? Could we see some audio drama adventures set in and around the Buffyverse – much like Big Finish's Doctor Who audio dramas?
Looks like 2019 is going to be a very good year to be an Angel fan…