There was a time that news regarding a new season of Archer would have had me doing cartwheels. I freaking love Archer. Or, I should really get used to saying this— I used to freaking love Archer. The animated spy show had some of the funniest situations on television for years, and somehow managed to make the title character (H. Jon Benjamin) entertaining, despite the fact that he was an insufferable ass. And an idiot. And a sexist tool.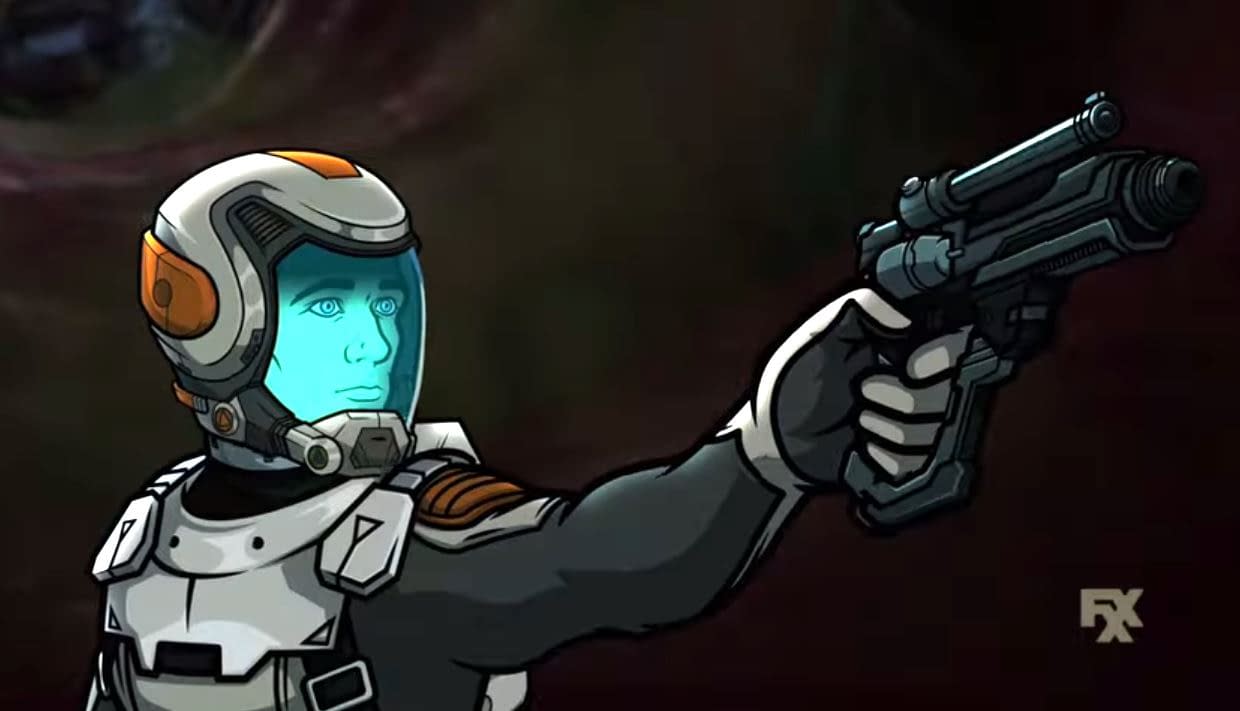 Somehow, it all worked, though. Part of that was due to the excellent ensemble cast, which includes Aisha Taylor as Lana Kane, Archer's on again, mostly off again flame; Jessica Walter as Malory Archer, Sterling's overbearing mother; Judy Greer as frenetic, manic receptionist Cheryl/Carol/Krystal; Chris Parnell as the insufferable Cyril Figgis; Amber Nash as street fighting H.R. manager Pam Poovey; Archer creator Adam Reed as Ray Gillette; and Lucky Yates as possible Hitler Clone and Super-Science aficionado Algernop Krieger.
The show has been in a major slump over the last few years, as Sterling Archer has been in a coma and imagining himself (and his peers) in different time settings and genres. This year has been the incredibly tiresome Archer: 1999, where Sterling is the co-captain of a salvage crew… in spaaaaaaace. And it's been pretty much dead on arrival since the new season launched, with the exception of two episodes— "The Leftovers," and "Mr. Deadly Goes to Town," which I would put up there with the best episodes of Archer ever.
It seems that the folks at FXX haven't shared my feelings with this latest season, since the show has been renewed for an 11th season on the network. Here's Archer executive producer Casey Willis:
"We are incredibly excited for our 11th season and look forward to Archer waking up from his coma and returning to a spy world that has continued without him for the past three years."
Ah, good. Sterling is finally coming out of his coma. It feels like the show works best when it's riffing on the spy genre, and it will be refreshing to see the series back in form.
Look at that— I just got excited about another season of Archer! We'll share more information on this development as we get it!
Enjoyed this article? Share it!