SCOOP: New Character Coming to Arrow – Blackstar?
Bleeding cool hears about a new character for the CW TV show Arrow.
Could this be the 'secret' character referred to by star of the show Stephen Amell in this tweeted video?
— Stephen Amell (@StephenAmell) October 11, 2018
With the chairs the Arrowverse Elseworlds crossover for Emily Bett Rickards (Felicity Smoak), David Ramsey (Diggle), Amell (Green Arrow), Carlos Valdes (Cisco/Vibe), Danielle Panabaker (Caitlin/Killer Frost), Melissa Benoist (Supergirl) and Grant Gustin (Flash). And one known as 'Secret'…
Bleeding Cool has learned that a new character will be called Blackstar, described to us as a 'badass woman whose story starts as an underground cage fighter'.
There's is no immediate equivalent in the DC Comics Universe that we can find.
There is Black Star, a living black hole and villain of Firestorm, friends with Skull Crasher and Relay and who works for Doctor Megala.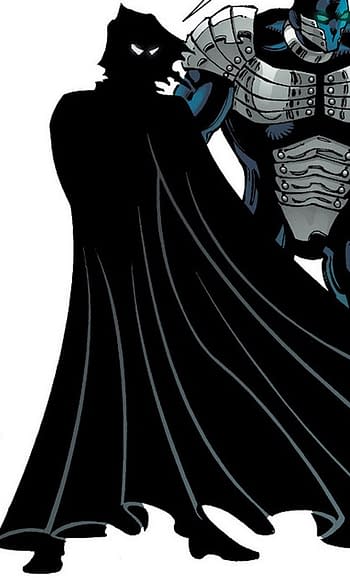 There's the Black Star from decades before, he was an enemy of the Seven Soldiers of Victory.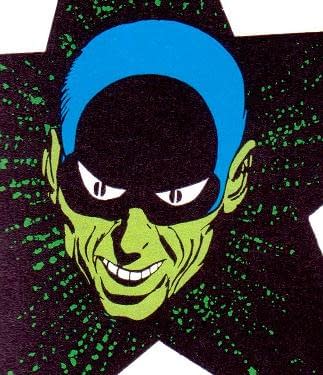 There was a Black Star, enemy of the Blackhawks.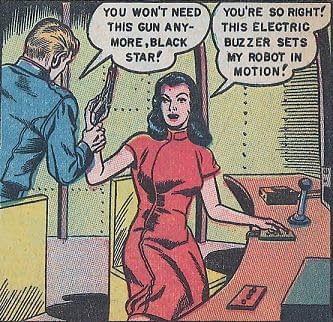 There is also Blackstarr, supervillain and enemy to Supergirl, a Nazi scientist who unlocked cosmic secrets and developed incredible energy powers, and later a member of General Rock's Suicide Squad.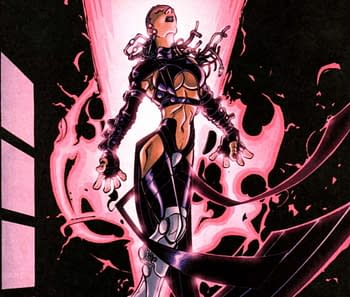 Either way, if she is popular, expect a DC Comics series starring her within the – what – next five years if you're lucky?