Arrow Season 6: Inside the Episode 'The Ties that Bind'
Tonight is the penultimate episode of Arrow season 6, and it's called 'The Ties that Bind'. As with previous seasons, it is named after an Bruce Springsteen song. It will be interesting to see if that tradition continues with Marc Guggenheim stepping down as showrunner with the end of the season. The CW has released a new "inside" video with upcoming showrunner Beth Schwartz that sets up what we're going to see. Spoilers ahead.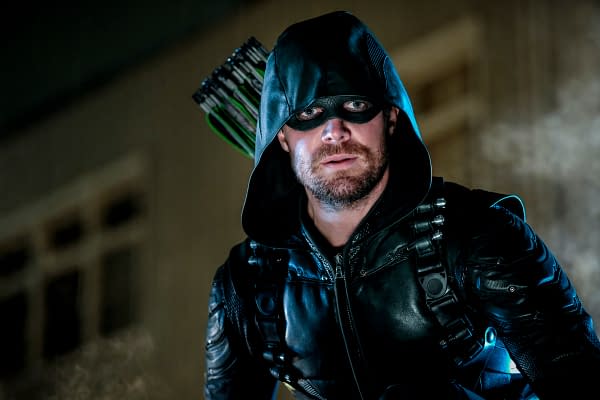 In the fallout of Oliver Queen (Stephen Amell) being acquitted, Ricardo Diaz (Kirk Acevedo) has decided to throw caution to the wind and kill everyone Oliver has ever cared about. This doesn't go over well with Diaz's new friends in the Quardrant nor with those who use to be part of Team Arrow, causing them to work together again to save their families and each other.
And after Laurel Lance (Katie Cassidy) went after him last week, you know she will be a target along with Quentin (Paul Blackthorne). It took the team everything they had to keep Oliver out of prison, and that was when Diaz was being methodical. Now that he's angry, will that make things easier or harder?
Arrow airs tonight at 9 p.m. ET on the CW.
https://youtu.be/ALP46coWcww