Arrow Season 6: Ricardo Diaz Makes His Play to Join the Quadrant
Tonight's episode of Arrow kicks off in a few minutes on the East Coast and later across the rest of the U.S. We have a scene from the episode for those waiting but want a tease.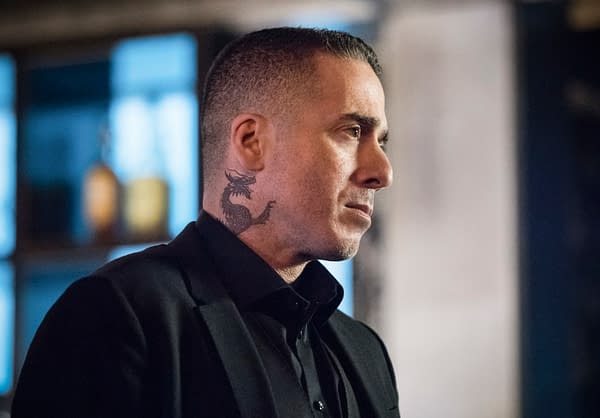 Ricardo 'the Dragon' Diaz (Kirk Acevedo) is making him move, using his control of Star City to try and make his way into the Quadrant, an organized crime family that would give him the backing to turn his crime syndicate into an Empire. He goes to Bludhaven to meet with a representative and takes Black Siren (Katie Cassidy) with him. But from the scene below, it seems that perhaps his meeting doesn't go exactly how he hoped. Diaz is someone used to getting exactly what he wants and controlling every situation, but here he has to deal with the son of the boss and may not get to make his play. But I'm pretty sure Diaz won't give up so easily. Which probably isn't a good thing for the guy there telling him no.
The show has brought up Bludhaven before, which is a city in the DC Comics that becomes the base of operations for Nightwing aka Dick Grayson in his later years after leaving the Titans.
Arrow airs tonight at 9 PM on the CW.
https://youtu.be/gNuz4Y2lpfo