Now that the dust has settled from "Crisis on Infinite Earths" – and The CW's Arrowverse is a bit more "cozier" because of it – the changes are starting to be felt across all of our shows. Arrow is ending its run after eight seasons – only to become Green Arrow & The Canaries; while The Flash, Supergirl, Batwoman, and DC's Legends of Tomorrow have to rewrite their "universe scorecards" to adjust for some major changes in the status quo. Did we mention Black Lightning doesn't have the benefit of past crossovers to help with its transition? Meanwhile, viewers have Superman & Lois to look forward to down the road as the pilot script was given a series order. Yup, change is in the air – and throughout the universes.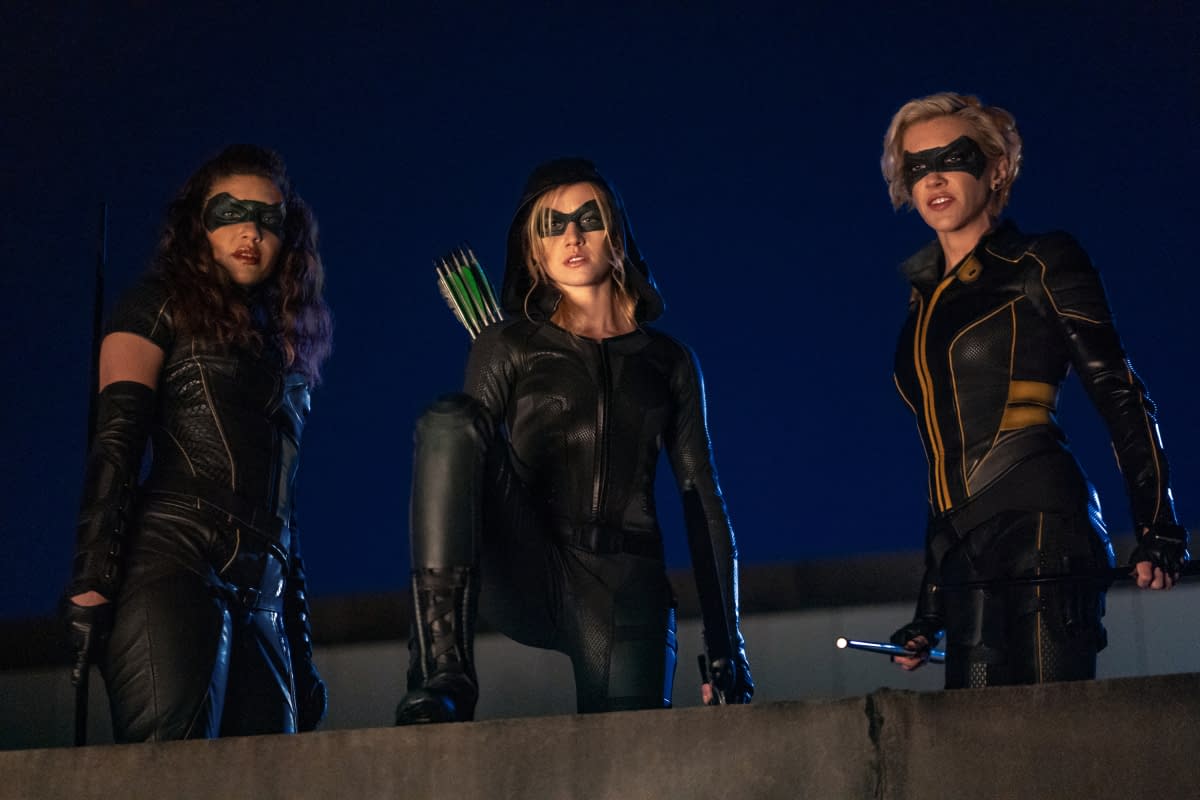 Just because Arrow is shuffling off the Arrowverse's mortal coil after eight seasons doesn't mean the rest of "Team Arrow" will be taking a break any time soon. The CW announced September 2019 that it was moving forward with another Emerald Archer spinoff (remember The Flash?) – this one focusing on Katherine McNamara's Mia Queen, and Canaries Laurel Lance (Katie Cassidy) and Dinah Drake (Juliana Harkavy) – Green Arrow & The Canaries.
This week brings the penultimate episode of Arrow that's also serving as the backdoor pilot for the spinoff, "Green Arrow & The Canaries" (previously, "Livin' in the Future"). In the following clip, it looks like Mia finally has just about everything she wants… has anyone heard the expression "feels like the calm before the storm"?
We're thinking that might apply here…
"Arrow" Season 8, Episode 9 "Green Arrow & The Canaries": It's the year 2040 in Star City and Mia Queen (McNamara) has everything she could have ever wanted. However, when Laurel (Cassidy) and Dinah (Harkavy) suddenly show up in her life again, things take a shocking turn and her perfect world is upended. Laurel and Dinah are tracking a kidnapping victim with direct ties to Mia and they need her help. Knowing it will change everything, Mia can't help but be a hero and she, Laurel and Dinah suit up once again to save the city. Tara Miele directed the episode written by Beth Schwartz & Marc Guggenheim & Jill Blankenship & Oscar Balderrama.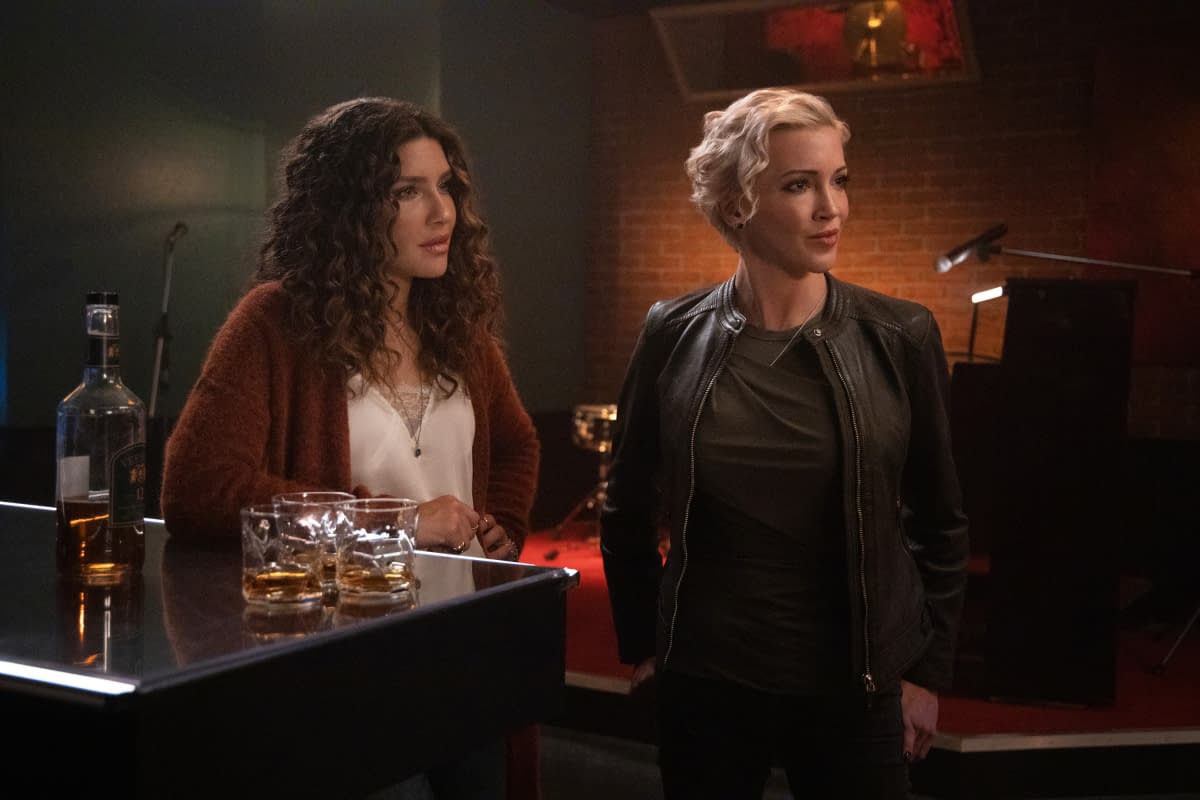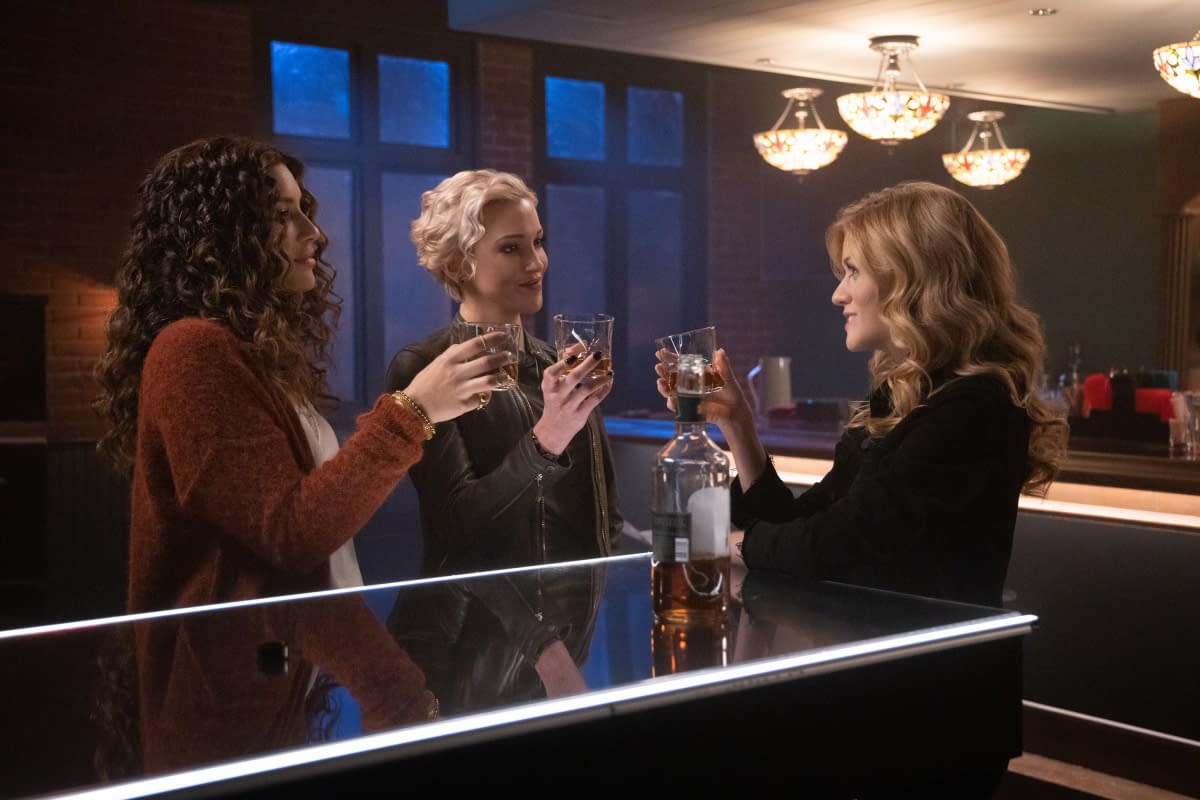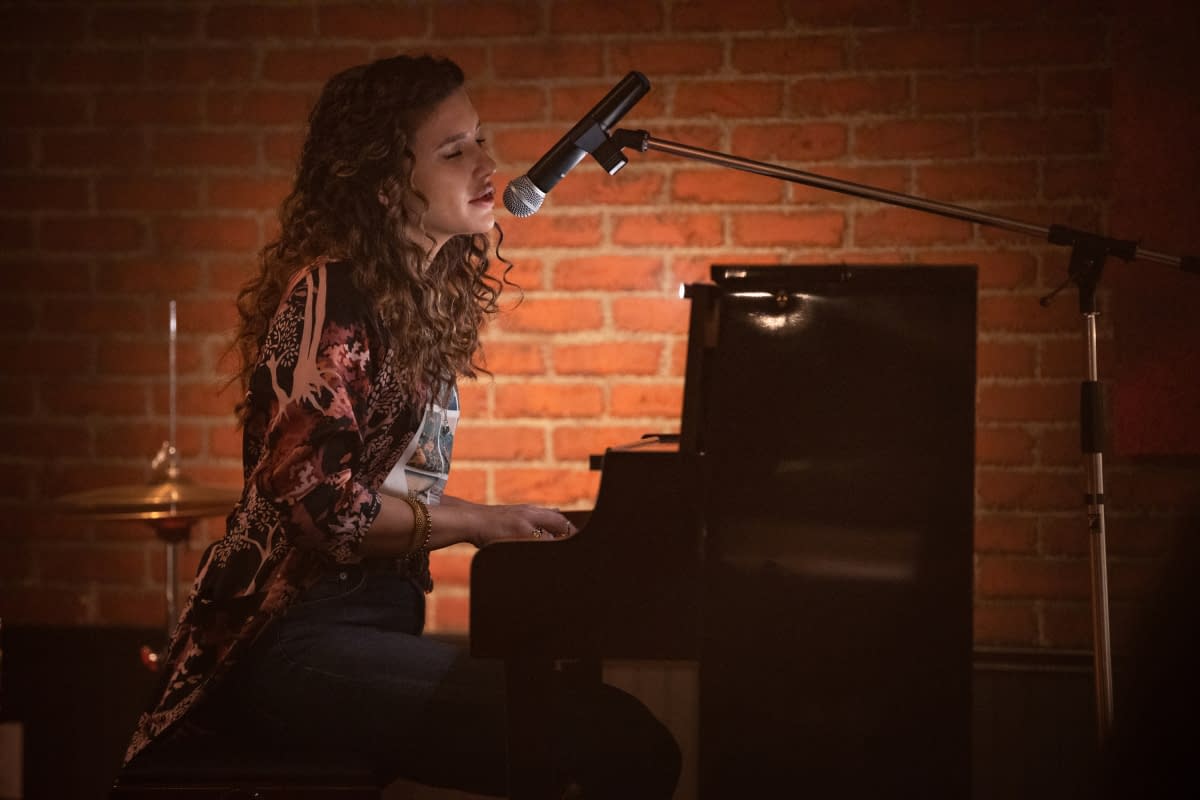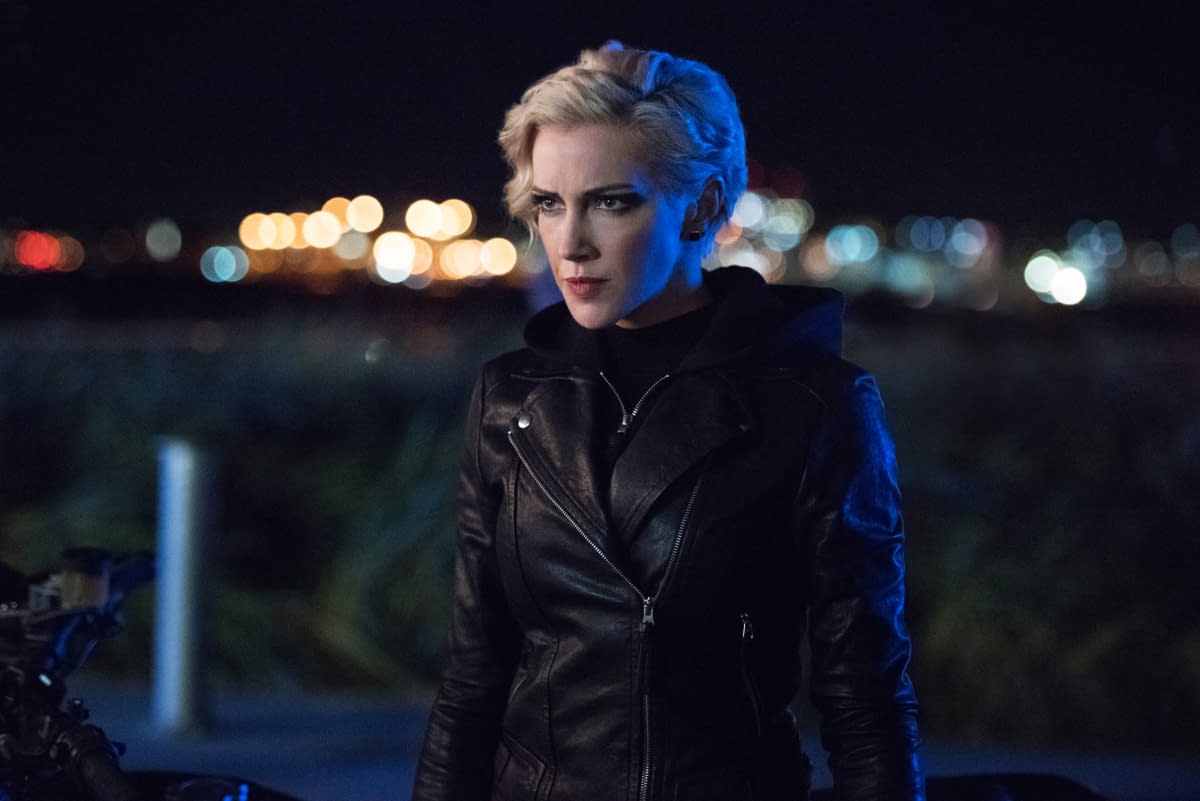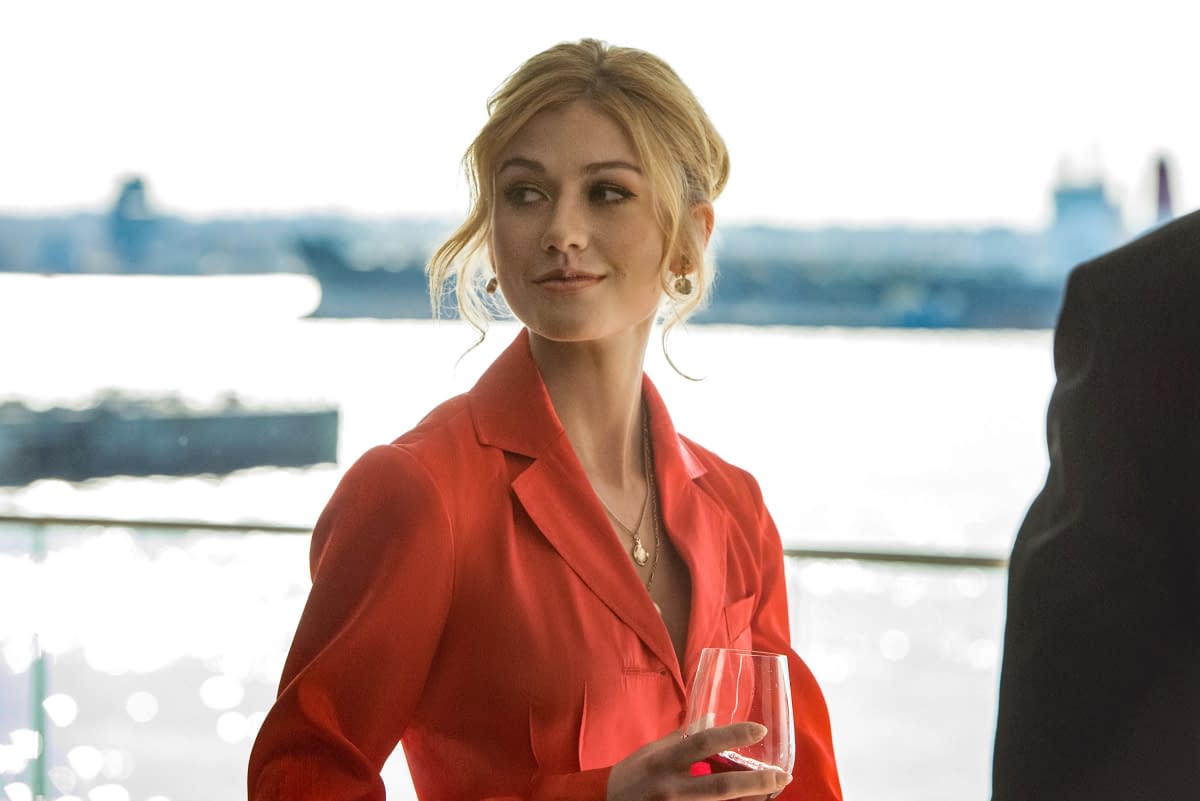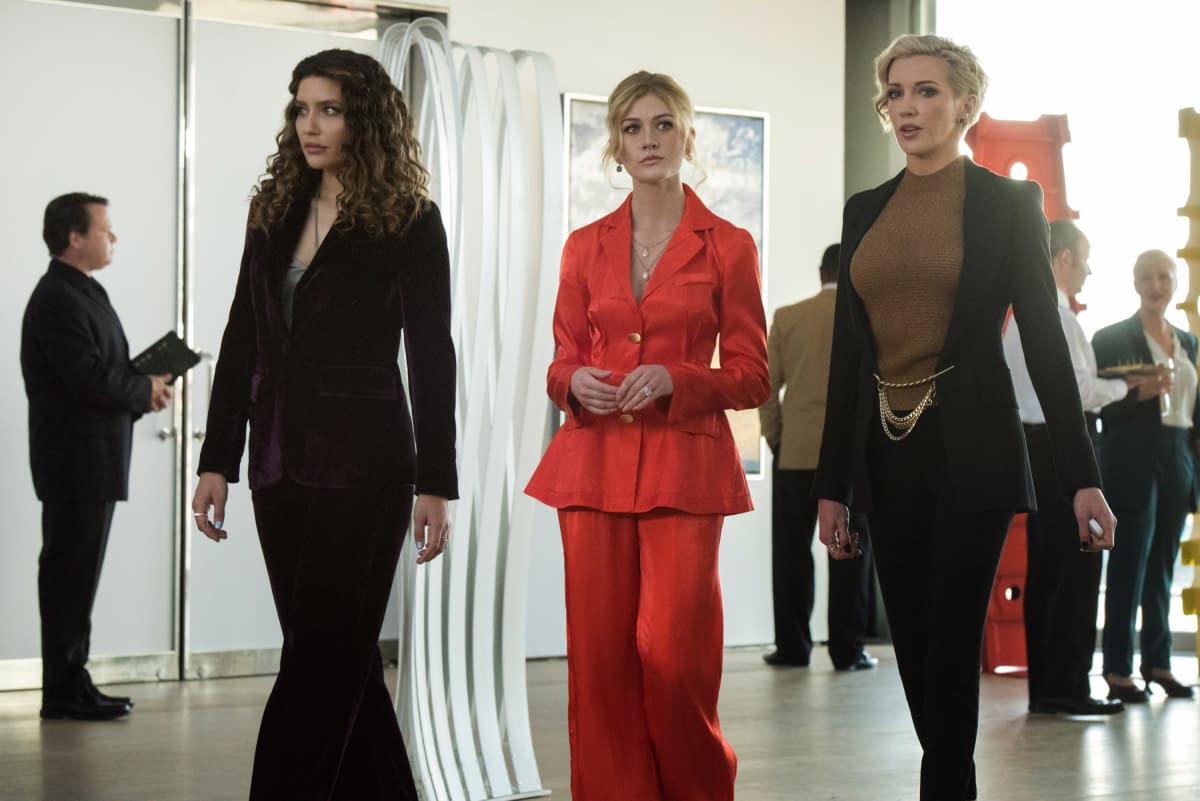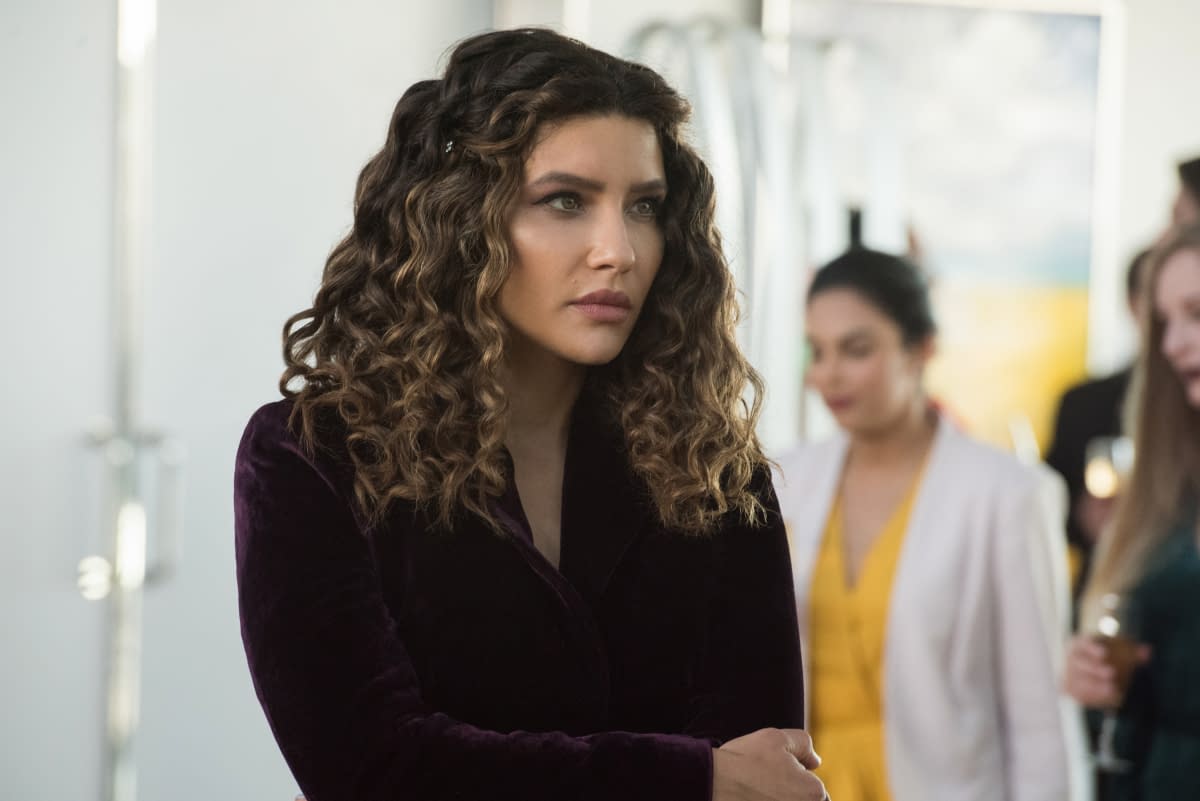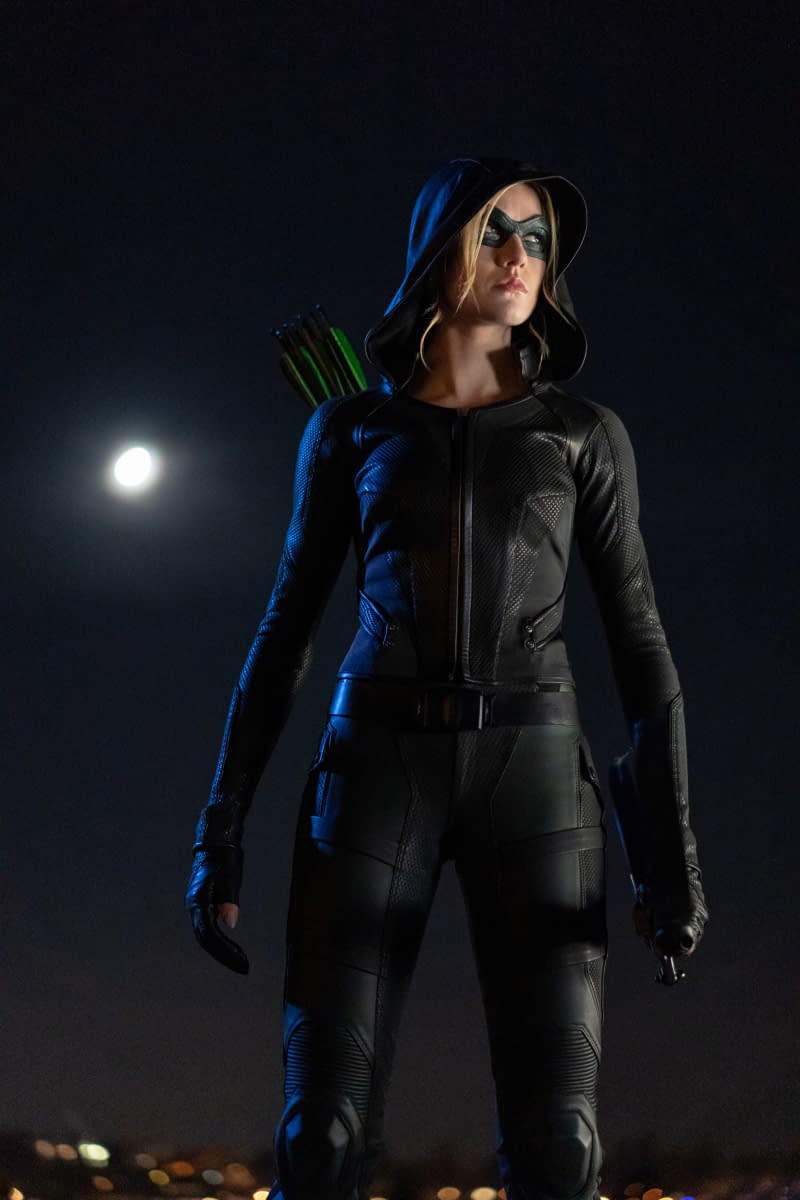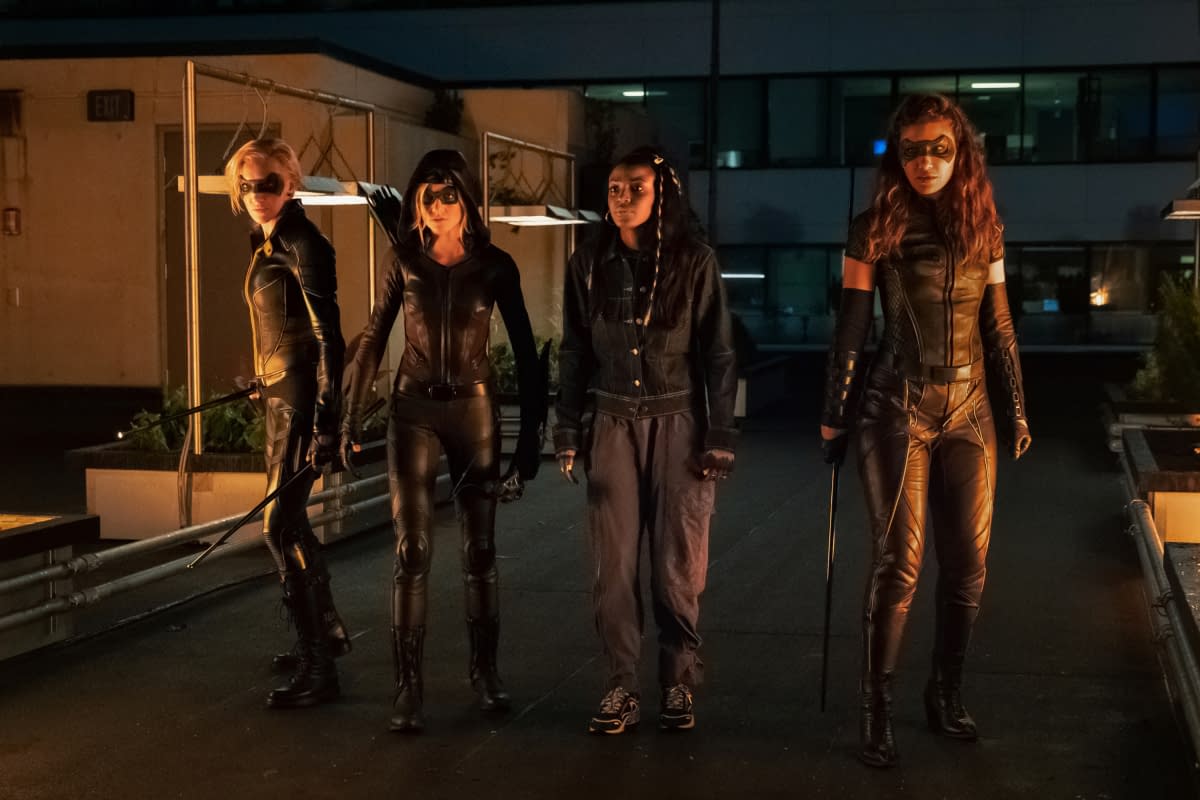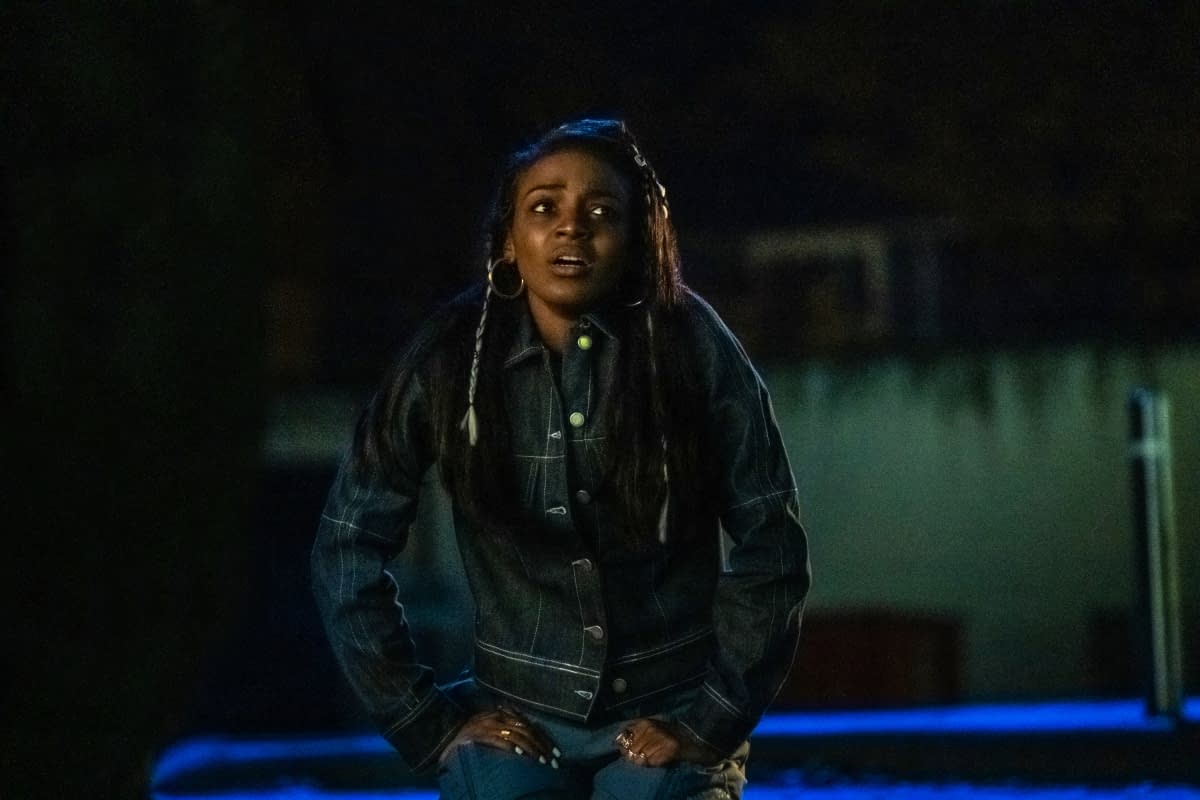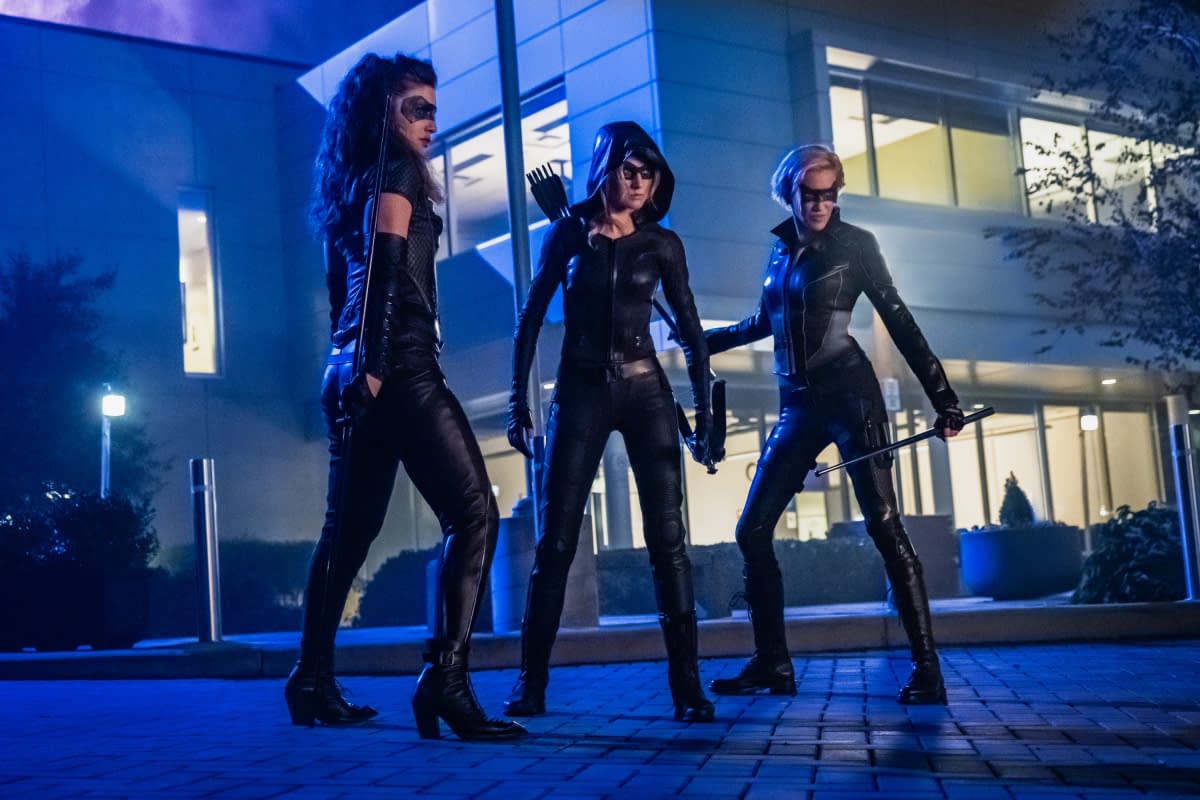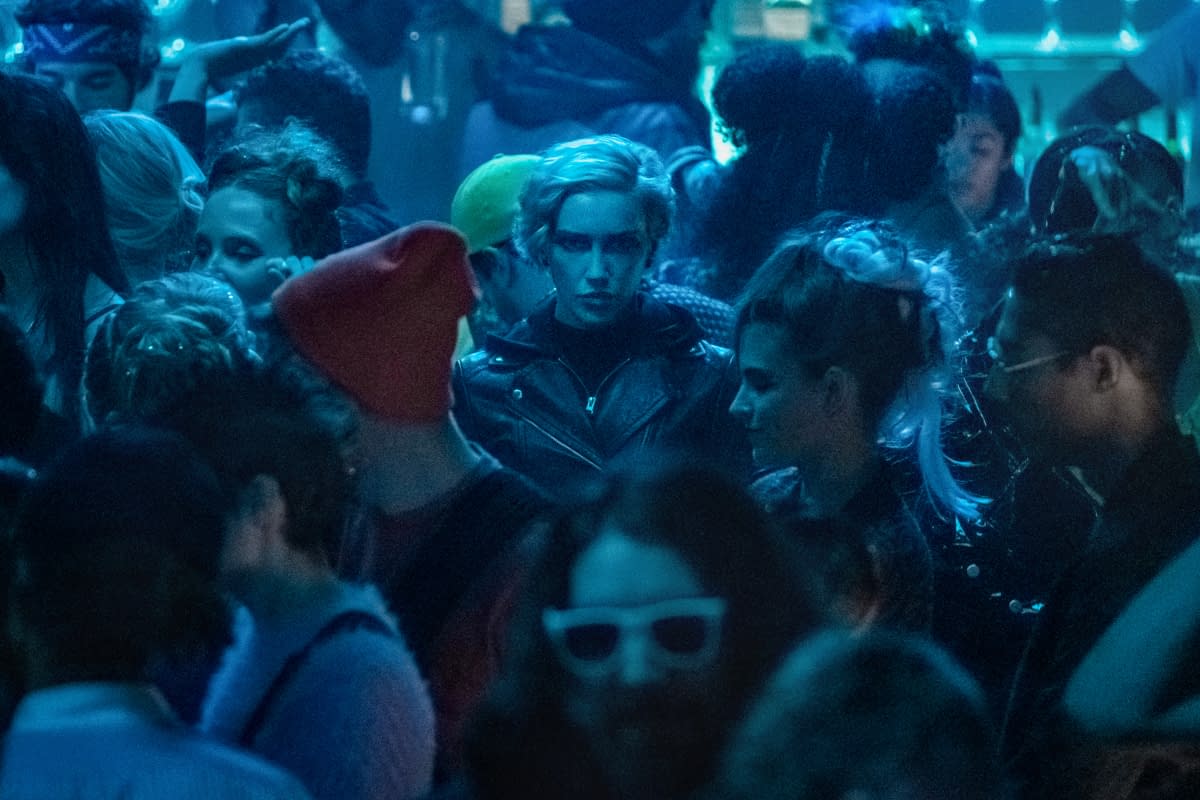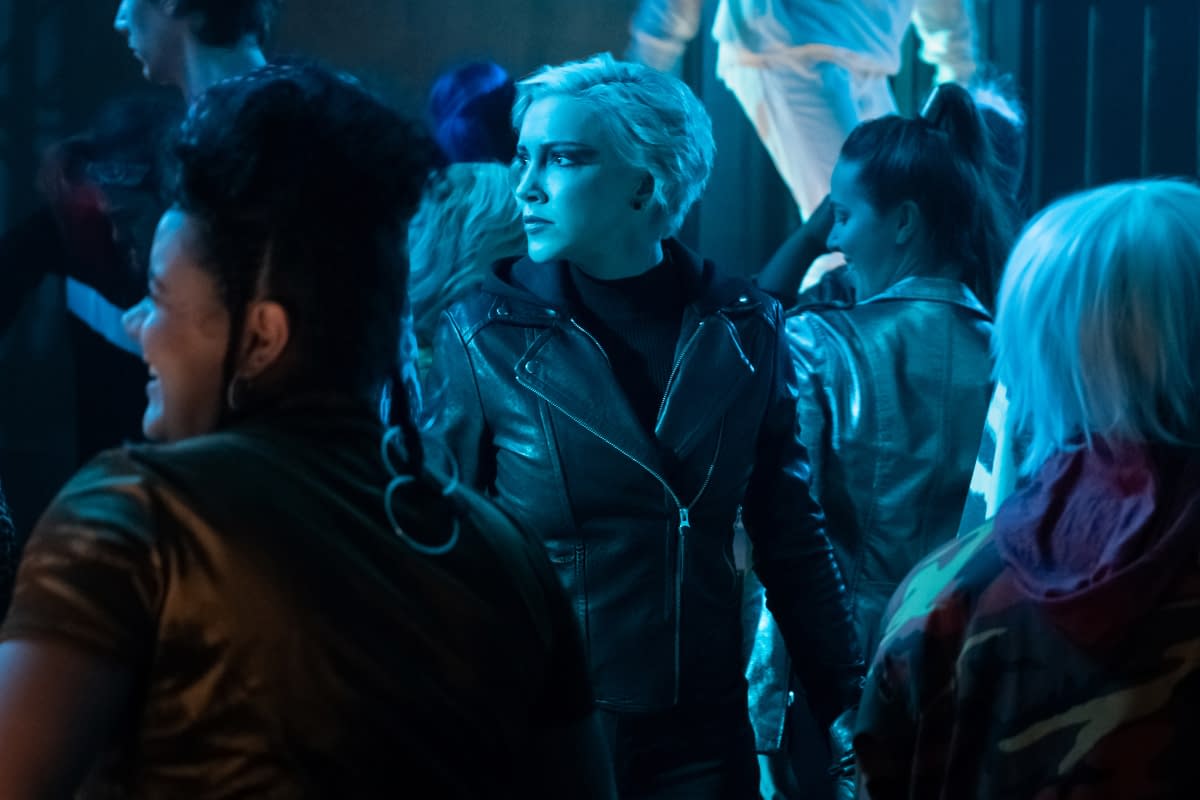 As easy as it is for fans to get caught up in their own feelings about their favorite show shuffling off the programming coil, it's also worth thinking about the impact it has on those who've lived and breathed the show. In the case of Arrow star Stephen Amell, it's not just about playing the role of Oliver Queen for eight seasons – it's that the show carried the burden and responsibility of being the foundation series for the entire Arrowverse.
Now after all of the residual anti-matter's settled and the bow-n-quiver have been passed on to the next generation of Emerald Archer, both Arrow and Amell are down to their final two episodes. Sitting down with Michael Rosenbaum (Smallville) for Rosenbaum's Inside of You podcast, Amell gets real when describing the mental, physical, and emotional toll that eight seasons of the series have taken on him – and how heaving to say goodbye to the series has only amplified his feelings.
The podcast takes an unexpected turn when Amell begins to suffer a panic attack and has to cut the interview short. Amell would return to the the podcast to not only further discuss his perspective on what went down during the initial interview, but also address how his mind and body are feeling now.
Stephen Amell (Arrow, TMNT, Heels) joins us for one of the most powerful and jaw-dropping episodes we've ever done. Coming off the ending of his 8 year tenure with Arrow, Stephen opens up a lot about being at his wits' end and being completely burnt out mentally, physically, and emotionally. This all leads to Stephen suffering a panic attack mid show… leaving in an unprecedented manner… and then returning with enough bravery to re-address his current mental health. Honestly, this episode encompasses everything this show is about. Make sure you share this episode folks.
One person who definitely wants you to listen is Amell, who wants what he went through to be a "learning experience" for others who find themselves in the same place he did physically and mentally:
I did Rosey's podcast after Arrow ended. We had to cut it short because I had a full on panic attack. It wasn't pretty. I came back a few weeks ago to chat about it. I was in a really bad spot and I'm happy to report that I'm doing much better. Listen please :) https://t.co/bpnUDqtQZN

— Stephen Amell (@StephenAmell) January 21, 2020
Enjoyed this article? Share it!