Arrowverse: There Was "Legit Plan" for Diggle/Green Lantern: Ramsey
In a recent interview, David Ramsey discussed John Diggle, that Arrow finale scene, and there being a "legit plan" involving Green Lantern.
---
Back in December 2022, David Ramsey was asked the question that he's been getting since that famous scene. Why didn't John Diggle take the ring? Of course, we're talking about the scene in the Arrow series finale, "Fadeout," when Diggle finds a crashed meteorite that contains a box that emanates a green glow when opened. The ten-ton implication was that Diggle was being invited to join the Green Lantern Corp. At the time, Ramsey responded that the reason was "a LONG story" but that we should "stay tuned." Unfortunately, things changed dramatically for the Arrowverse since that time, with this week's series finale of The Flash pretty much closing the book on the decade-plus DC television universe. In a recent interview, Ramsey shared that there was "a legit plan" to have Diggle wielding the ring.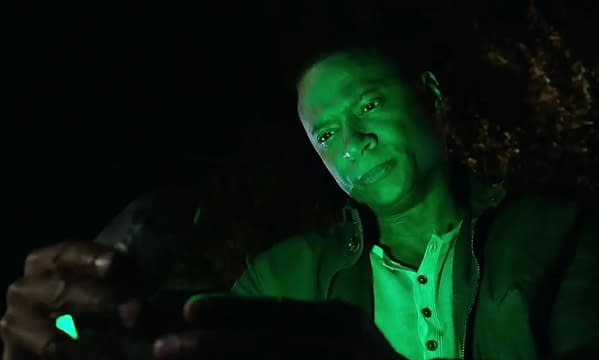 "I think we successfully teased it for a number of years. The fans were expecting something. And I think, you know, there are a lot of reasons why things don't happen. You know, it's kind of like, do you have a week for me to talk about this? There's so many things above my pay grade that happened that you will never know, that happened behind closed doors. And that's fine," Ramsey shared when asked if the plan was for Diggle to be the gateway to introducing Green Lantern into the Arrowverse – and why it didn't happen. "But yeah, I think just to answer your question, it would have been great to put on the ring and put my feet into the boots of John Stewart."
But when asked if he knew he wasn't going to be Green Lantern, Ramsey makes it clear he didn't because the original plans had his character going down the emerald road. "Oh no, no, no, not at all. There was… no, that was a legit plan. But, you know, things changed," Ramsey added. With all of that in mind, Ramsey is looking at what James Gunn & Peter Safran have planned via DC Studios through a fan's eyes. "So I'm kind of excited to see what [James] Gunn and team will do with Green Lantern, and Superman, and Flash. I'm excited about all that," Ramsey shared – even though he doesn't see himself being a part of it. "Will I be a part of it? In its current iteration, probably not. But who knows what happens down the line? And again, man, I'm a fan of the genre. So there's some disappointment, but at the same time, I'm excited to see what happens next," he added.
---
---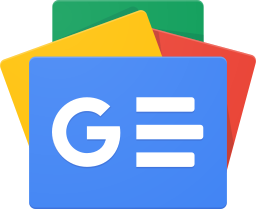 Stay up-to-date and support the site by following Bleeding Cool on Google News today!