Warrior Nun Comic Upcoming from Avatar to be New Netflix Series
Netflix has announced three new series, two based on comic books, one of them on the upcoming Avatar Press Warrior Nun. Avatar Press are the owners of Bleeding Cool.
Warrior Nun is an upcoming unannounced comic from Avatar Press that revolves around a 19-year-old woman who wakes up in a morgue with a new lease on life and a divine artifact embedded in her back. She discovers she is now part of an ancient order that has been tasked with fighting demons on Earth, and powerful forces representing both heaven and hell want to find and control her.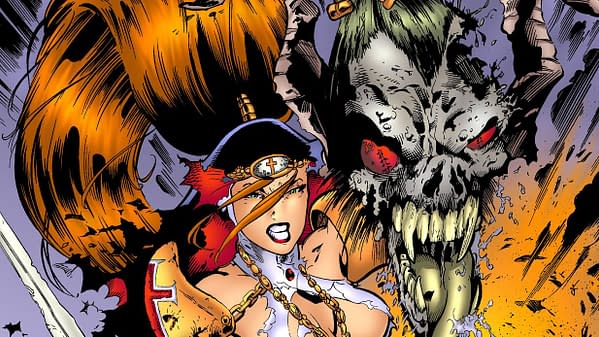 There will be ten episodes of Warrior Nun, the showrunner is Simon Barry (Ghost Wars, Continuum), with Consulting Producer Amy Berg (Counterpart, Da Vinci's Demons), Co-Executive Producer Terri Hughes Burton (The 100, Eureka) and NWEPs Stephen Hegyes (White Noise, 50 Dead Men Walking).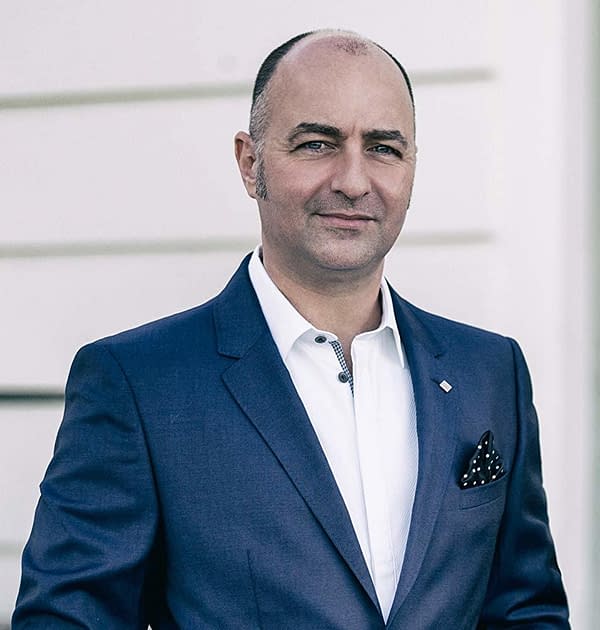 The other comic book series is October Faction which had the temerity to be published first, by IDW to boot. Created by Steve Niles, October Faction follows globetrotting monster hunters Fred and Deloris Allen who, after the death of Fred's father, return to their hometown in upstate New York with their teenage children Geoff and Viv. As the family adjusts, Fred and Deloris must hide their identities as members of a secret organization, and our heroes quickly discover that their new small-town setting isn't as idyllic as it seems.
October Faction is produced by High Park Entertainment in association with IDW Entertainment. IDW Entertainment is the worldwide distributor (excluding Canada) for the series.
Ten episodes again, with showrunner and director Damian Kindler (Sleepy Hollow, Krypton), directors Director X (Superfly, Mister Tachyon, Across the Line), Megan Follows (Reign, Anne of Green Gables), Mina Shum (Meditation Park, Ninth Floor) and David Frazee (Vikings, Orphan Black), Executive Producers James Thorpe, Steve Niles, Thomas Walden and Eric Birnberg, Co-Executive Producers: George Strayton (Mech-X4, Xena: Warrior Princess) and Melissa Blake (Sleepy Hollow, Heroes) and Producers John Calvert (X Company, Anne with an E) and Mohamad El Masri (Here and Now)
And then The I-Land, a new sci-fi action adventure series.
When ten people wake up on a treacherous island with no memory of who they are or how they got there, they set off on a trek to try to get back home. They soon discover this world is not as it seems. Faced with the island's extreme psychological and physical challenges, they must rise to their better selves — or die as their worst ones.
Starring Kate Bosworth (The Long Road Home, Still Alice) as KC and producer on the series. Natalie Martinez (The Crossing, APB, Secrets and Lies, Under the Dome) will star as Chase. Alex Pettyfer (Magic Mike, I Am Number Four, The Strange Ones, Elvis & Nixon) will star as Brody.
Seven episodes from Nomadic Pictures Entertainment. With showrunner and director Neil LaBute (Billy & Billie, Van Helsing), Director Jonathan Scarfe (Van Helsing), Writer Lucy Teitler (Mr. Robot), Executive Producers Chad Oakes (Fargo, Hell On Wheels) and Mike Frislev (Van Helsing, Wu Assassins), Co-Executive Producer Lucy Teitler (Mr. Robot) and Jonathan Scarfe (Van Helsing), Producers Kate Bosworth (NONA)
Bleeding Cool will have more information about upcoming Warrior Nun news shortly.