"Better Call Saul" Season 5 "The Guy For This": DEA Agents Schrader & Gomez, At Your Service [PREVIEW]
Vince Gilligan and Peter Gould's Better Call Saul started out of the gate strong with two-part season 5 opener "Magic Man" and "50% Off" (check out our reviews here and here). Jimmy (Bob Odenkirk) legally became Saul Goodman and then took him out for a courtroom test run – while in a flash-forward, Gene was forced to become "Saul" one more time… or was it Saul taking off his "Gene" mask?
Kim (Rhea Seehorn) distanced herself from Jimmy' – while also showing just how seductive Saul's way of "practicing law" can be. Lalo (Tony Dalton) and Gus' (Giancarlo Esposito) "cold war" escalated, with Nacho (Michael Mando) proving himself to Lalo after Gus' "motivation technique" – while Mike (Mike Ehrmantraut) continues to spiral – even taking it out on family.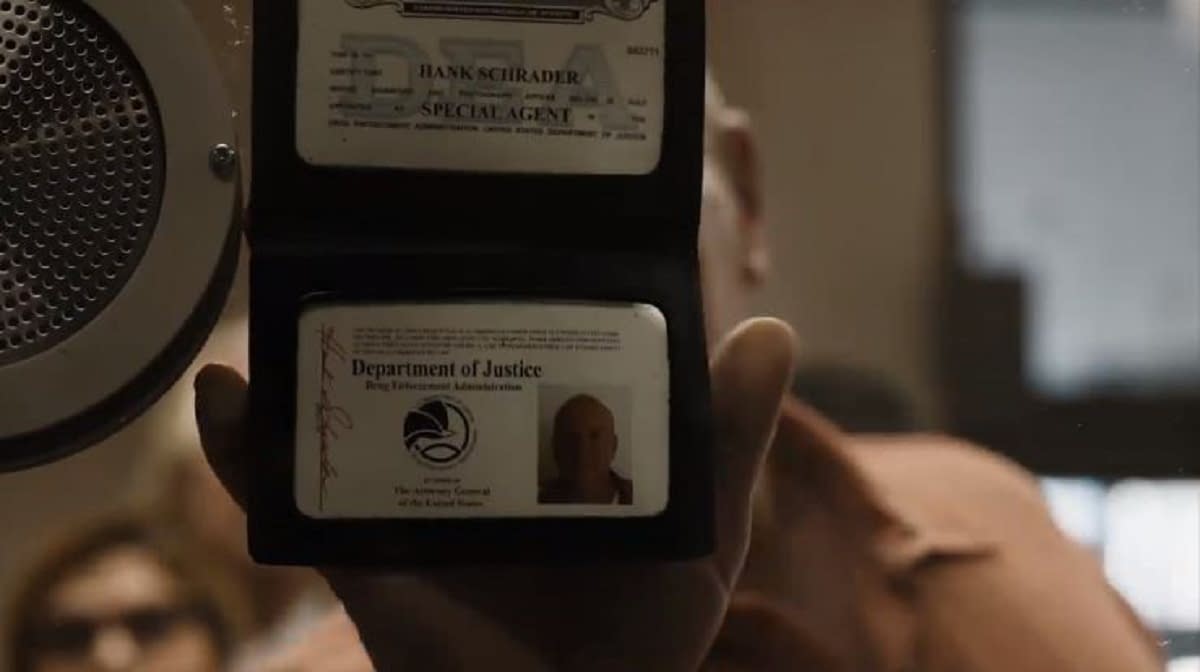 Which leads us to "The Guy For This" – and for Breaking Bad fans, a really big moment that you can preview below: DEA Agents Hank Schrader (Dean Norris) and Steven Gomez (Steven Michael Quezada) have entered the scene, with badge-flashing and smiles all around. Following that, check out a down-n-dirty visual recap of everything you need to know before this week's episode:
In the following scene (followed by preview images), Jimmy/Saul finds himself riding in the backseat of Nacho's car – and beginning to appreciate just how dangerous his situation truly is:
"Better Call Saul" season 5, episode 3 "The Guy for This": Jimmy's business enters uncharted territory. Kim's confidence is tested when she's faced with a legal problem only she can solve. Nacho navigates increased pressure from Gus. Mike continues to spiral. Written by Ann Cherkis, and directed by Michael Morris.