The Big Bang Theory Boys Really Are Getting New Neighbors This Time
There was a brilliant episode of The Big Bang Theory last season that led to speculation that new neighbors would be moving into the building. What happened was the government had suddenly come in and took all of their research on the project they'd been working on. Dejected, the boys went home and walked into their apartment, only to find everything was gone. A moment later they realized they were one floor down and walked up to their actual apartment, which was intact. The fact they built an empty duplicate of the apartment for a 30-second sight gag made people think that maybe they would move some folks in there… but that wasn't to be.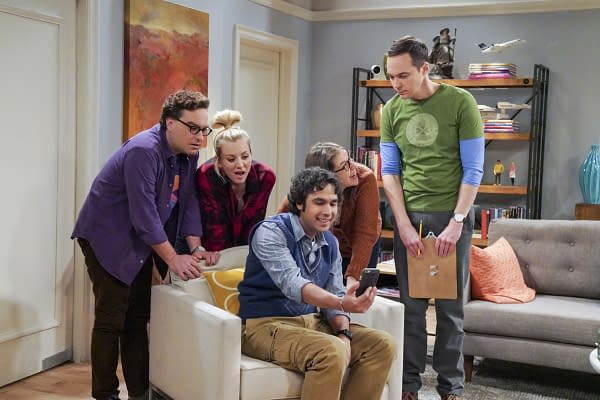 But maybe that speculation has led to an upcoming story idea that will play out soon. There are more people in the building then just them, and we're finally going to meet some of the other neighbors. Showrunner Steve Holland told TVLine about the upcoming storyline:
Sheldon and Leonard are vying for the head of the Tenants' Association. And Leonard has to go knock on some apartment doors to do some politicking.
It sounds like we're going to meet a lot of neighbors, as it is a multi-floor building. I wonder if Leonard is trying to get the elevator fixed.
The Big Bang Theory airs Thursdays on CBS.