'Big Little Lies' Season 2: HBO Returns to Monterey on June 9 [TEASER]
HBO's booked a return trip to Monterey – and they're bringing Academy Award-winning actress Meryl Streep along with them, as executive producer and writer David E. Kelley's award-winning series Big Little Lies is officially set to premiere on Sunday, June 9, at 9 p.m. ET/8 p.m. CT. To celebrate the announcement, the cable giant also released an official teaser for the Resse Witherspoon/Nicole Kidman-starrer, which finds Streep's Mary Louise Wright looking for answers to some of the questions surrounding her son Perry's (Alexander Skarsgård) death:
"I want to know what happened that night. I'm very tempted to ask you, but I… I don't think I would get the truth, would I?"
https://youtu.be/4VV8u766E7Q
On the surface, in the tranquil seaside town of Monterey, California, everything seems the same. The mothers continue to dote, the husbands support, the children remain adorable and the houses are just as beautiful. But the night of the school fundraiser changed all that, leaving the community reeling as the "Monterey Five" – Madeline, Celeste, Jane, Renata and Bonnie – bond together to pick up the pieces of their shattered lives.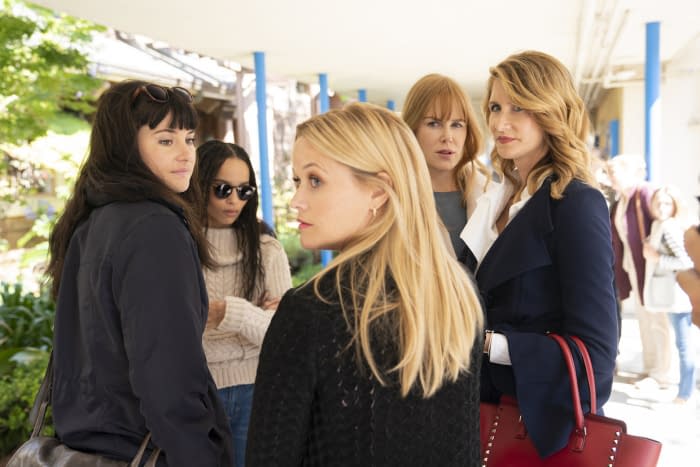 Created by David E. Kelley, teleplays by David E. Kelley and story by Kelley and Liane Moriarty, and based on the novel by #1 New York Times bestselling author Liane Moriarty, BIG LITTLE LIES returns for its seven-episode second season in June, exclusively on HBO. The new season explores the malignancy of lies, the durability of friendships, the fragility of marriage and, of course, the vicious ferocity of sound parenting. Relationships will fray, loyalties will erode…and the potential for emotional and bodily injury shall loom.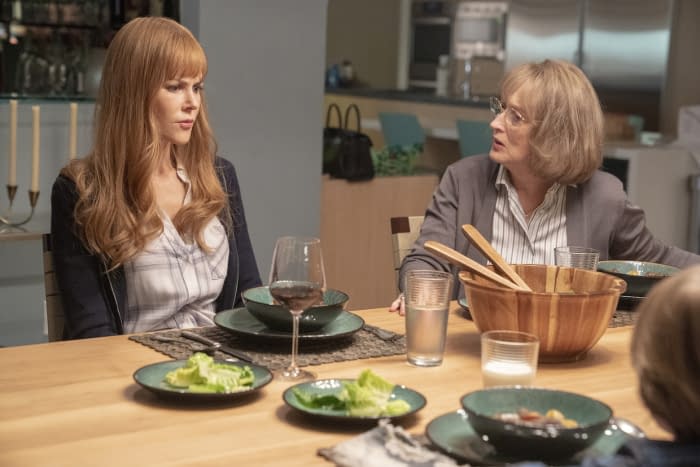 With all seven episodes directed and executive produced by Andrea Arnold ("Red Road," "Fish Tank," "Wuthering Heights," "American Honey"; Oscar® winner for "Wasp"), BIG LITTLE LIES features teleplays by David E. Kelley ("Goliath," "Mr. Mercedes"; 11-time Emmy® winner for "Picket Fences," "LA Law," "The Practice," "Ally McBeal" and "Big Little Lies").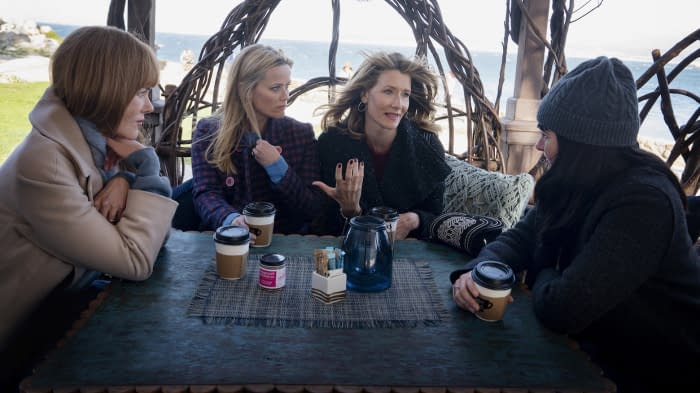 The second season of HBO's Big Little Lies stars Reese Witherspoon as Madeline Martha Mackenzie, Nicole Kidman as Celeste Wright, Shailene Woodley as Jane, Laura Dern as Renata Klein, Zoë Kravitz as Bonnie Carlson, Meryl Streep as Mary Louise Wright, Adam Scott as Ed Mackenzie, James Tupper as Nathan Carlson, Jeffrey Nordling as Gordon Klein, and Douglas Smith as Corey Brockfield.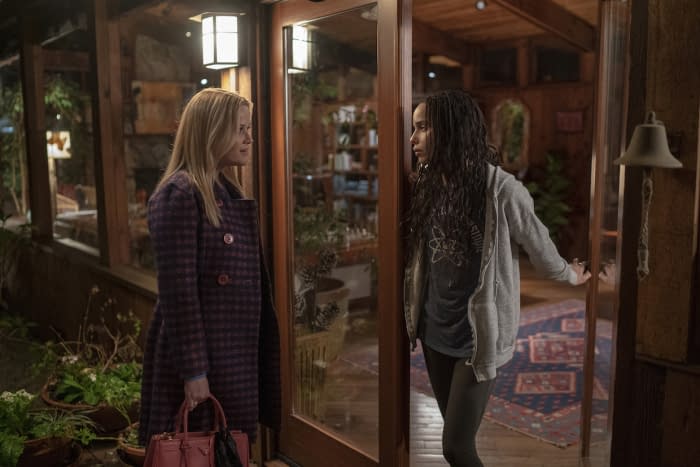 Additional cast members include Robin Weigert (Dr. Amanda Reisman), Crystal Fox (Elizabeth Howard), Sarah Sokolovic (Tori Bachman), P.J. Byrne (Principal Nippal), Merrin Dungey (Detective Adrienne Quilnlan), and Mo McRae (Michael Perkins).
HBO's Big Little Lies returns for its second season on Sunday, June 9, at 9 p.m. ET/8 p.m. CT.
---
---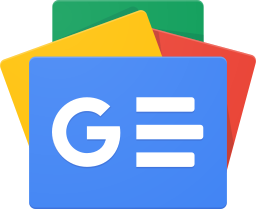 Stay up-to-date and support the site by following Bleeding Cool on Google News today!