Bill Murray Reliving "Groundhog Day" for Jeep Super Bowl Ad?
Jeep is tapping into 90's nostalgia for what looks like their Super Bowl ad, recruiting some of the cast from modern comedy classic Groundhog Day – including star Bill Murray. The cast revisited Woodstock Square and other parts of McHenry County, Illinois – where director Harold Ramis originally shot parts of the original 1993 film, based on news reports from the Northwest Herald.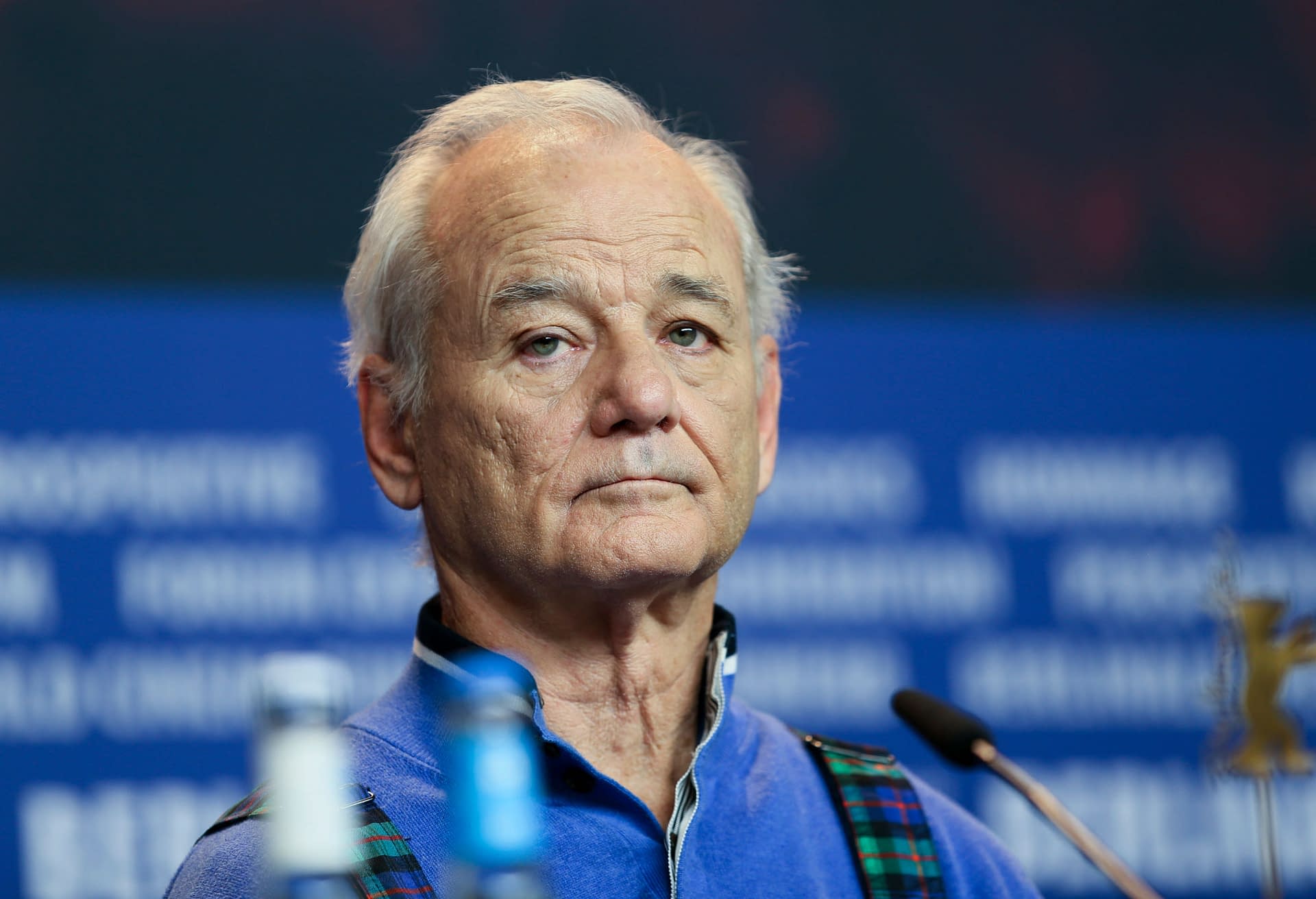 Bill Murray – "Groundhog Day"
Murray stars as TV meteorologist Phil Connors, who films on location in Punxsutawney, Pennsylvania, to cover the "groundhog's shadow" event on Groundhog Day. He ends up in a time loop, reliving the same day struggling to escape. Gregg Hanson, who co-owns The Backdrop vintage shop, said he saw actors Brian Doyle-Murray and Stephen Tobolowsky. Doyle-Murray played Mayor Buster Green and Tobolowsky played "Needlenose Ned" Ryerson in the film.
Landmarks
There are two plaques that became local landmarks in the square. The first is "Ned's Corner" on 100 Cass St. is where Phil keeps running into his old high school friend. The other on the same street commemorates the puddle Phil stepped on and reads "Bill Murray stepped here." Spotted were two iconic vehicles from the film: the red pickup truck Phil drives off the cliff after stealing a groundhog and the WPBH 9 Action News van.
Written by Ramis and Danny Rubin, Groundhog Day became a box office success for Columbia earning $70.9 million domestically. The film also stars Andie MacDowell and Chris Elliot. Ramis, himself, played a neurologist. Joining Murray and Doyle-Murray is another Saturday Night Live alum, Robin Duke. She played Doris the waitress. For trivia buffs, it was Michael Shannon's second on-screen role, playing Fred the groom.
Murray even sported his jacket he wore from the film. While Jeep did not confirm the air date for the ad, Super Bowl LIV falls on Groundhog Day: February 2nd.