Black Lightning Season 2, Episode 7 'The Sange': 4 Electrifying Takeaways (RECAP)
Aside from still holding the belt for "Longest Episode Title" for another week, the CW's Black Lightning Season 2, Episode 7 'The Book of Blood: Chapter Three: The Sange' (see what I mean?) wrapped up (at least for now) dangling plotlines, took a page from a Shakespeare classic, had a character make the case that "white pride" isn't racist, and took a trip down "bro-bonding moment cliche" memory lane.
Not a bad way to head into our main takeaways from 'The Sange':
● So with Black Lightning/Jefferson Pierce (Cress Williams) tied up in the basement, we get a moment of note-sharing between our hero and Looker (Sofia Vassilieva) over the similarities in their ASA-related pasts – except fpr that whole thing about Looker being in favor of "white pride" and trying to make the claim that she's not racist: an argument she's making to a black guy she has tied up in her basement and is planning to kill. Some advice, Looker? Your argument is righteously more valid if you don't use a Confederate flag for home decor. Thankfully for Jefferson, Looker's goose-steppers haven't quite grasped the whole "he's the power, not the suit" concept…
● Jennifer (China Anne McClain) and Khalil (Jordan Calloway) are clearly the series' designated "Romeo & Juliet" – and though not the most original idea, McClain, Calloway, and the Black Lightning writers actually have me caring about them. Khalil's struggles to do right by Jennifer and himself are heart-breakingly real, so we know Jennifer's right when she explains to him why she's going to rescue him from Tobias' (Marvin "Krondon" Jones III) goons: because he would do the same for her. Let's not lose sight of the fact that Jennifer appears comfortable using her powers when she's with him – a level of comfort and understanding she's been lacking elsewhere.
https://youtu.be/vT3cEaAslxI
Black Lightning Season 2, Episode 7 'The Sange': When Black Lightning (Cress Williams) and Thunder (Nafessa Williams) are attacked by Looker (guest star Sofia Vassilieva, "Supergirl") and her clan, they fight to get her to release control over the Sange. Meanwhile, Jennifer (China Anne McClain) and Khalil (Jordan Calloway) continue to grow closer. Christine Adams, Damon Gupton, Marvin Jones III and James Remar also star. Eric Laneuville directed the episode written by Keli Goff
● Without a doubt, Thunder/Anissa Pierce (Nafessa Williams) is my favorite character on the series, so to see her take on Looker and her squad – going toe-to-toe until reinforcements arrived – was a welcome bonus. While dad took care of the light work, Thunder literally got her hands on Looker – damn that had to hurt! A broken wrist and a wall impalement later, and it's lights'out for Looker (proud of that line). All the silver goo from her body heads for higher ground, vacating the Sange's eyes, too. Not too shabby…
● I dig Williams' Jefferson/Black Lightning and I'll watch James Remar (Gambi) in pretty much anything. That said, did anyone ever really buy into Gambi being dead? Nope. Which means we were going to need a reunion between the two at some point – though the "tracking a drone's signal to Gambi's motel room" was definitely an interesting way of making it happen. Emotional moment? Sure – but since it wasn't a "long" death, it didn't have the *oomph* needed. Gambi thought faking his death would protect Jefferson's family, Jefferson reminded Gambi that he's part of the Jefferson's family…think you get how that went.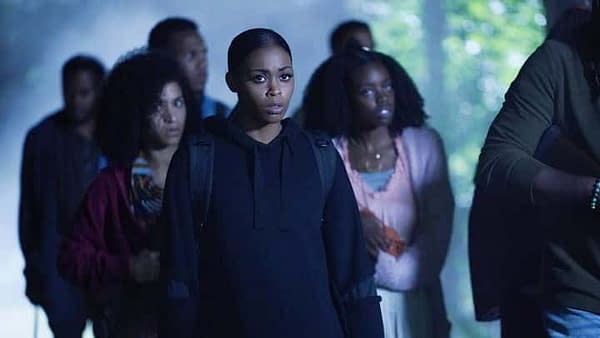 See you next week for Black Lightning Season 2, Episode 8 'The Book of Rebellion: Chapter One: Exodus'!
---
---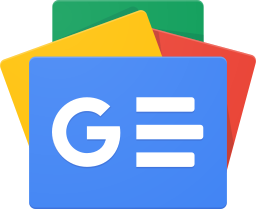 Stay up-to-date and support the site by following Bleeding Cool on Google News today!