Black Lightning Season 1: Gambi Knows Tactics in This Season Finale Scene
Tomorrow night we get the first season finale of Black Lightning. The culmination of the 13-episode season from series creator Salim Akil and Mara Brock Akil shows Jefferson Pierce (Cress Williams) in the woods where he was taken after being injured in the previous episode. With him are his ex-wife Lynn (Christine Adams), his daughters Anissa (Nafessa Williams) and Jennifer (China Anne McClain), and his friend Peter Gambi (James Remar). They're hiding out from the ASA, Martin Proctor (Gregg Henry) and Tobias Whale (Marvin 'Krondon' Jones III).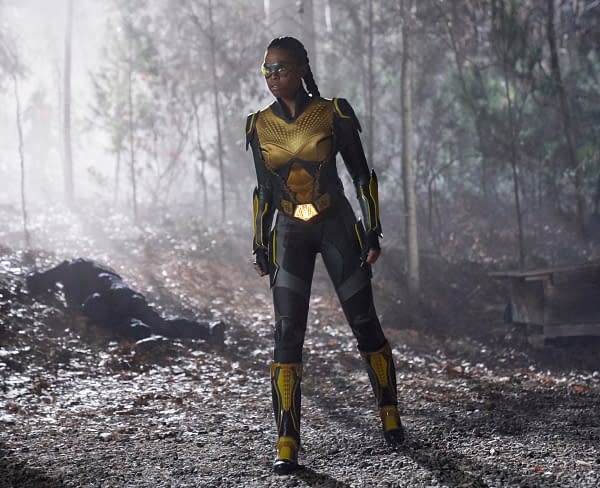 We can infer a few things from the scene. One, since Jefferson is up on his feet that he's recovered somewhat from being attacked by Khalil (Jordan Calloway), but since he's not in costume nor part of Gambi's plan, whatever that dart was that hit him has still knocked out his powers.
The most interesting thing here is just how badass Gambi is. He's still recovering from the beatdown the ASA put on him — you can tell that by the way he holds his arm when getting the gun. He has a tactical plan for retreat that involves him engaging the 20 special forces soldiers coming in and laying down cover fire so Thunder can get the rest of the family to safety.
Can next year's crossover be Gambi, Joe West (Jesse L. Martin), Quentin Lance (Paul Blackthorne), and Alex Danvers (Chyler Leigh)? I think that would be awesome.
Black Lightning season finale airs Tuesday at 9 p.m. ET on the CW.
https://youtu.be/ds3pXb929fY