Will Romine writes:
Hello, friends and well-wishers! Tomorrow, January 16th, marks a red letter day for fan boys and girls alike. At 9 p.m. EST, Black Lightning premieres on the CW. Thanks to the fine folks at CW and WB, I was able to attend the world premiere in Washington D.C.
I was on the red carpet and able to get some comments from the stars and creative forces responsible for this welcome addition to the CW lineup.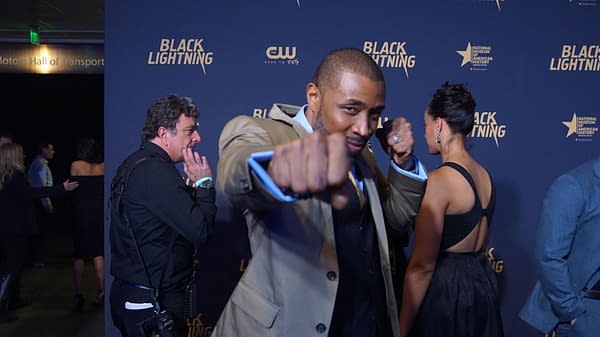 On the character of Black Lightning/Jefferson Pierce, series star Cress Williams says:
"Jefferson is almost like three different people. He's Jefferson Pierce, the school principal and upstanding man in the community; he's Black Lightning, who's completely different, almost as if he's the lead in his own TV show and he's got his own soundtrack playing in his head; but then there's this other part of Jefferson that did grow up in Freeland. To be honest, he's no punk. He did grow up in this town and he has a protective nature about his daughters. He has to keep his daughters safe; the powers are just a nice little bonus."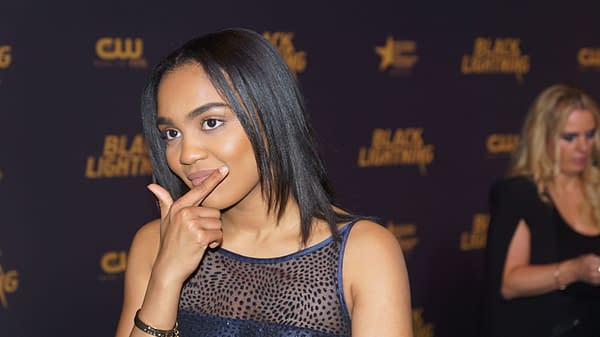 On being the daughter of a superhero, as well as a superhero-to-be, China Anne McClain says:
"When Jennifer starts to reveal her powers, her relationship with her father changes. His daughters don't know that he's Black Lightning, so there's all these realizations that my life has been a lie, and [asking], 'What's going on?' We deal with that and we deal with the positive outcomes of that."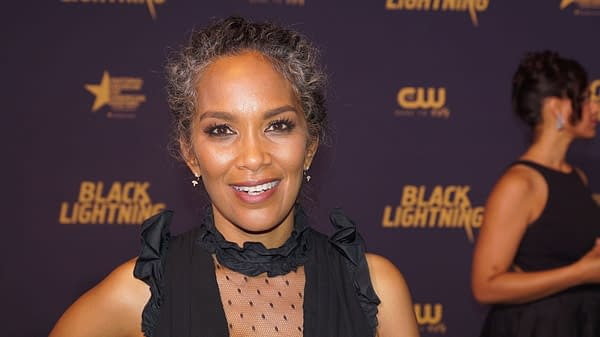 On initial discussions of including BL as part of the Flarrowverse, series co-creator Mara Brock Akil says:
"That idea naturally came up, but it went away very quickly when we said that not a lot of people know Black Lightning. It's a cool title, but not a lot of people know him. There's not a long (comic book) run of him. It's time to know the character before we start mixing and mingling with other characters. We need to know who he is, what's important to him, what his community is like, what he's fighting for, before we figure out other things. It's not that [crossovers] are off the table, but we need to get that right first. Bringing Supergirl to the hood would be hilarious!"
Check out my other pics from the Black Lightning Black Carpet premiere. I'm not the usual shutterbug for Bleeding Cool, but I borrowed my wife's camera, channeled my inner Bill Watters, and did my best. Enjoy!
Enjoyed this article? Share it!