Posted in: Netflix, Trailer, TV | Tagged: anthology, bandersnatch, black mirror, bleeding cool, cable, charlie brooker, choose your own adventure, drama, Full Motion Video, horror, interactive, netflix, sci-fi, science fiction, streaming, television, terror, thriller, Todd Yellin, tv
---
Black Mirror: Bandersnatch – Netflix Takes Viewers Behind the Scenes (VIDEO)
Netflix released Black Mirror: Bandersnatch last Friday, which means there is a very good chance you've watched or played through it by now. Netflix is now taking viewers behind the scenes with two new videos that go behind the scenes in the writing and making of the story.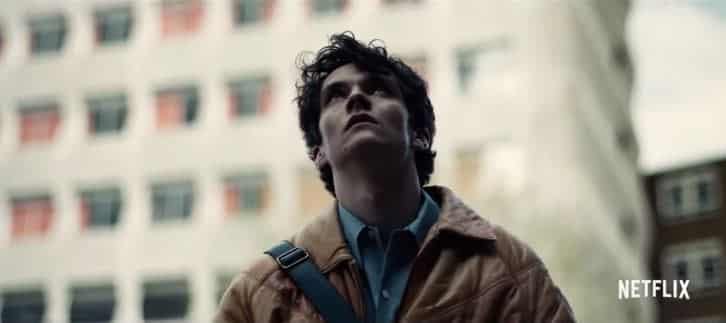 In the first video, Charlie Brooker talks about how complex and maddening writing Bandersnatch was; in particular, the sheer volume of choices and combinations that went on a flowchart. It was a massive undertaking, which makes how the videogame companies from the 1980's/1990's managed to make Full Motion Video games that lasted much longer than Bandersnatch (and on much lower budgets) more impressive – as cheesy as many of them were and despite the dodgy writing.
Serving as Netflix' first venture into adult interactive storytelling (previous attempts were in children's series Puss in Boots and Telltale's Minecraft), Bandersnatch ended up taking two years to make. It has been reported that this is the reason there was a delay on production of the next season of Black Mirror – which will now be released later than originally intended. The creators also revealed that Bandersnatch has one ending that's so hidden that even they can't access it. Surely that's a red flag to all the coders, hackers and completionists out there to try to crack the show open to hunt it down along with any other hidden scenes.

Netflix's second video highlighted the streaming service's VP of Product Todd Yellin, who discusses the decision to make Bandersnatch:
Aside from playing with some meta references to the first clip, this video is even more revealing about Netflix' practices than I expected – with Yellin talking about new ways of inventing internet TV.
Of course, Black Mirror is the perfect vehicle for an interactive TV story. The show's ambivalent, dystopian view of technology and flawed humanity fit the story of Stefan Butler and his descent into madness. When he becomes obsessed with trying to code a "Choose Your Own Adventure" game in the 1980's, Stefan faces multiple pathways for his own story as he grapples with his own mental health issues, grief over the loss of his mother, and unresolved rage towards his father.
The fact that sites continue talking about Black Mirror: Bandersnatch is proof of the show's impact and success – and "mission accomplished" to Netflix for social engagement. The interface of software and content reveals Netflix as a tech company as much as a producer of movies and TV, differentiating itself from other streaming services like Hulu and Amazon Prime. There are signs that Bandersnatch is only the beginning, just one of many other experiments Netflix will run on the service to keep viewers engaged and attract new subscribers – and change streaming into something very different from what we know now.
---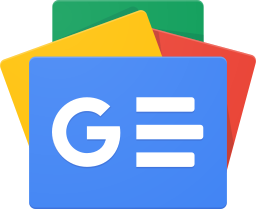 Stay up-to-date and support the site by following Bleeding Cool on Google News today!