'Black Mirror' Season 5 Reflects Well on Anthony Mackie, Yahya Abdul-Mateen II
Now that the buzz has settled a bit on Charlie Brooker's influential interactive experience Black Mirror: Bandersnatch, fans of Netflix's sci-fi anthology series can get back to their original past-time: waiting for new on when they can expect a a fifth season. Well, we've god bad news and good news for you. Bad news is we don't have nay updates on when viewers can epect a new season – but the good news? We know the names of two more faces you'll get to see when season 5 does debut – and interestingly enough, both have careers with comic book connections.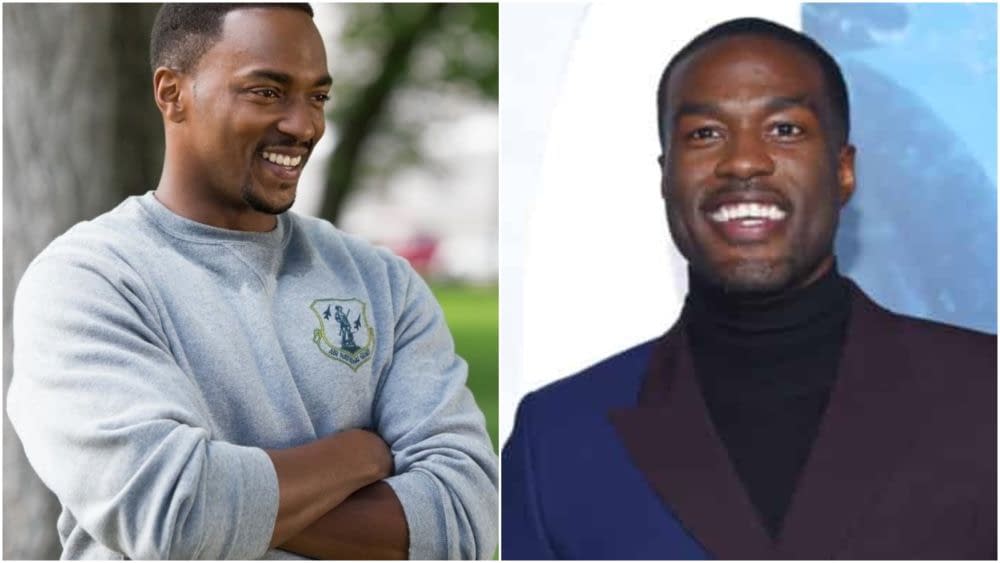 Anthony Mackie (Marvel's The Avengers: Infinity War) and Yahya Abdul-Mateen II (HBO's upcoming Watchmen series adaptation) are set to join the series when it returns to the streaming service. Nothing has been released officially regarding their characters or episode appearance(s), and Netflix has not commented on the reporting.
Netflix's Black Mirror offers a futuristic and sometimes, dystopian, take in humanity's relationship with technology in diverse scenarios, similarly depicted in shows like The Twilight Zone and The Outer Limits. The Emmy-award winning show featured many high-profile actors throughout its run like Hayley Atwell, Bryce Dallas Howard, Jon Hamm, Hannah John-Kamen, Jodie Whittaker, Mackenzie Davis, and Domhnall Gleeson.
Mackie plays Sam Wilson/Falcon in Marvel Cinematic Universe, and currently stars in the Netflix series Altered Carbon. Abdul-Mateen II plays the villainous Manta in Aquaman and can be seen shortly in HBO's upcoming Watchmen series.