Bob's Burgers "Twinkly Lights" is the Holiday Theme We Need in 2018
We're now officially in the part of the year when it is socially acceptable to put up decorations, drink eggnog, and binge on holiday television and music. These shows and songs are the comfort food that makes my season bright, and last year Bob's Burgers added a new classic to the Christmas canon.
Airing December 10th, 2017- too late (and too cheery?) to hit the zeitgeist of 2017- season 8, episodes 6 and 7, 'The Bleakening' portrayed the Belchers searching for their stolen Christmas tree, only to find it part of an underground Christmas-themed rave. At the stroke of midnight, a drag queen named XXXmas sings an ode to Christmas lights that is as near to perfect as one can ask for.
"Finally — a song about light bulbs!" Gene exclaims. We're right there with you, buddy. But more than that, this song is very, very, very everything. It's about acceptance, it's about diversity, it's about pushing back at the normies who say Christmas has to fit in a very specific, traditional box.
I have been waiting all year to listen to this song obsessively, put it on holiday mixes that I send to friends, play at parties, and generally push this on everyone. And so to you, dear readers, here is a breakdown of exactly why this works so well.
Let's break it down: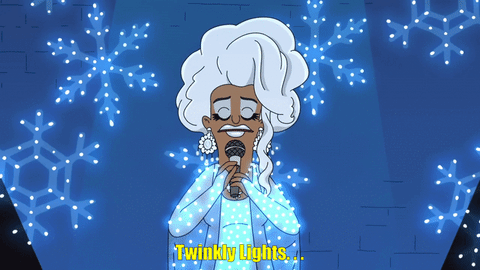 Our song opens simply enough. It's a classic ode to the trappings of holiday spirit alongside "Silver Bells," "O Christmas Tree," or "White Christmas."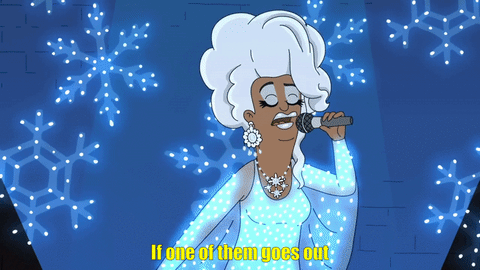 Then — POW! — the song hits you as it explodes with lights, reminding us how connected we are to one another. If one single bulb goes out, then the spectacular display will never light up. The real light of the holiday season are our friends and family who we gather together with and hang a shining star upon the highest bow (or muddle through somehow– depending on your favorite version of that Christmas classic, but that debate will have to wait for another time)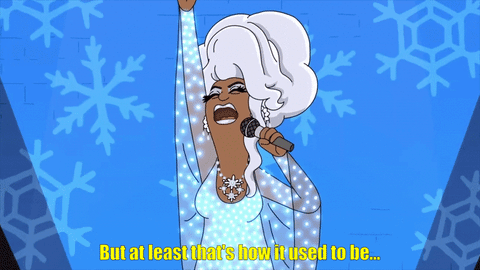 Then our song careens into a higher gear, hitting us upside the head with a fistful of nostalgia– but at least that's how it used to be. Hilariously, this is one thing I don't think any of us actually wish was still this way. But nostalgia is a heady bouquet. Most of what we truly love about the holidays are memories of other magical times. And, keeping with the theme of the song, remembering the people we were with.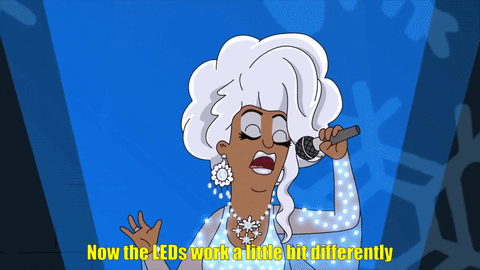 And just a reminder that current LEDs are different from old-fashioned incandescent light bulbs. Thanks, Obama! (Actually– DO thank Obama for that. As part of the 2009 stimulus package, Obama included a huge swath of energy efficiency standards for everything from toasters and refrigerators to light bulbs, helping move our holiday bulbs to low-energy LEDs that are not dependent on each other to light up. Your holiday electric bill thanks you too. Now you can light up your house like the Griswolds on the budget of the Simpsons)
But you know what I mean. . . back to our song!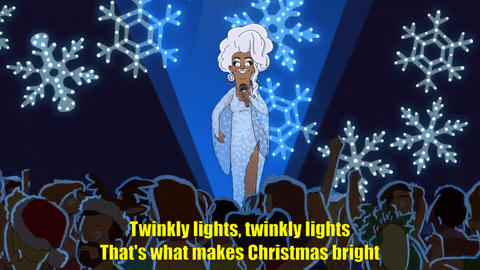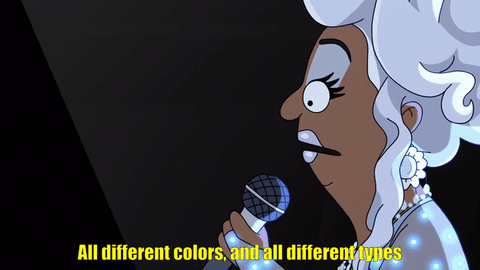 And now our disco bop is in full swing, reminding us that lights are literally the thing which makes Christmas bright. But, if we're also continuing on with the metaphor about how people are lights, it's important to remember that it's our loved ones who make holidays worth having, but that it's having all different kinds that truly makes it spectacular.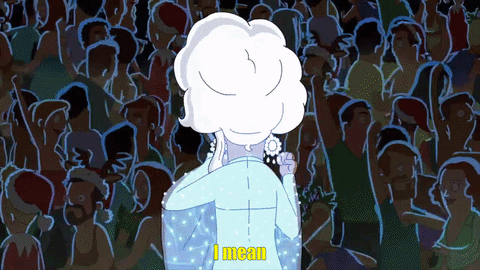 Whoa whoa whoa — pull over! Anti-PC police here! We're sick and tired of the liberal agenda in our Christmas songs! How dare you?!!?
Ok, this verse is for you: sure, there are a lot of white lights, but you need an assortment. Hey, insecure white dudes– it's ok. No one is saying you aren't important. In fact, take a look around: the world caters to most of your whims and desires. But, variety is key, and we need to make sure we give everyone a chance a to shine. Because that's what truly makes the season bright.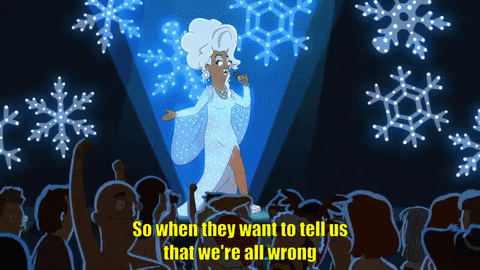 And now here's the defiant part and reaffirmation of everyone's dignity and special place. A lot of people would like to judge the strange and different people among us. They want us all to be perfect little white lights and be exactly the same as everyone else.
To those who judge and say that anyone — drag queen, guy dressed as The Bleaken, Belcher child — is "wrong," then we remind you that we are ALL lights. We need each other to shine even brighter. And if one of us goes out, then we all lose some of the ability to shine — LEDs or no.
I unabashedly love this song. I hope you do, too. No matter what or how you celebrate over the coming months, I hope for you to do so in the company of those you love and who love you. I hope you remember that you are a special light to someone out there, and we can't lose a single one of us. Have a beautiful, queer-friendly Christmas.
Special thanks to writers Loren Bouchard and Tim Dacey for writing the music, and for those lyrics by Steven Davis, Kelvin Yu, and Loren Bouchard. You have made everyone's holidays a little brighter. Please share this with those closest to you, and add to your holiday playlists. Call up your local radio station and demand they play this– along with "Jingle in the Jungle"! (although that is a little 2013.)