Posted in: CW, HBO, streaming, Trailer, TV | Tagged: angel, bleeding cool, buffy, buffy the vampire slayer, cable, cordelia, cw, joss whedon, Joyce, sarah michelle gellar, spike, streaming, television, The Body, tv, UPN, WB, willow, xander
---
Buffy Creator Joss Whedon Talks Episode He Finds "Still Beautiful"
For a show that hasn't been on the air in seventeen years, Buffy the Vampire Slayer is living the kind of afterlife that those that she slays would be envious of. Between successful comic book series runs at Dark Horse and now BOOM! Studios, talks of a reboot/spinoff/same universe series in development, and star Sarah Michelle Gellar feeding our nostalgia "feels" via Instagram, it's been a good time to be part of fandom's "Scooby Gang". Now, series creator Joss Whedon is opening up about what many consider to be the most powerful episode of the series' run: "The Body".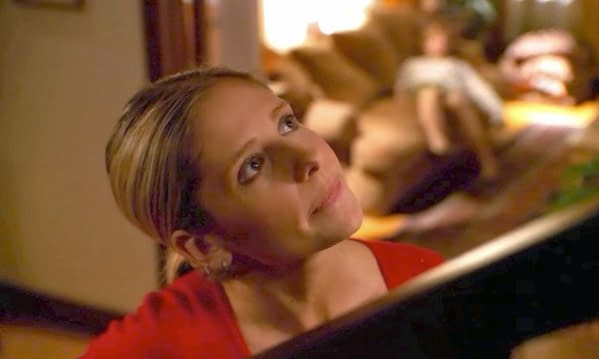 Speaking with the Metro.co.uk about the fifth season episode that finds Buffy coming home to discover her mother Joyce (Kristine Sutherland) dead, Whedon admitted that he was surprised by just how cathartic viewers found the episode: "You know, [the episode] did a lot of stuff I didn't mean for it to do. In the sense of, I just wanted to tell a story about grief, in particular its dull eccentricities. I didn't want any lessons, I didn't want any catharsis. And then, so many people were able to deal with their own grief because they watched it and I was so shocked by that." One aspect of the hour that Whedon appreciated was that it wasn't meant to give viewers anything: what they got out of it was the result of what they brought into it. "It doesn't give you anything," Whedon explained, "Death is the thing [Buffy] cannot fight, but it also renders her meaningless. She's not on a lot of committees, she doesn't have a lot of hobbies, it takes away her identity."
For the writer, the issue of dealing with and feeling helpless in the face of death was one that was very personal: "My mother died when I was 27 in a car crash, but I didn't really think about mining [the experience] until around season three. This is the moment [Buffy] says 'I don't know,' she hasn't [dealt with this] before." Having worked with Geller for several seasons, Whedon knew the actress was more than up for the challenge even without the usually Buffy "weapons": "I knew Sarah could do it all. When you have been working with a cast for a long time, you know their abilities. It's still beautiful every time I watch it and my heart breaks."
One of the crucial creative decisions that elevate the episode was to go without music or action, forcing us in a way to join Buffy on her journey of pain and loss without the usual series safety nets: "The no music thing partially came from me saying to Sarah after a scene with her and Giles 'That was so beautiful, I can hear exactly when the music is going to come in.' She said to me, 'you know that's not exactly what an actor wants to hear.' And then I was like, 'oh yeah, I rely too heavily on music.' There is something extremely important about this episode not having music because music tells you where to go, it's like, what's happened? You don't know where we're headed, or what to think." For Whedon, experiencing grief like this is like "a band-aid in the process of being ripped off And once it's off, it's off. It's so airless."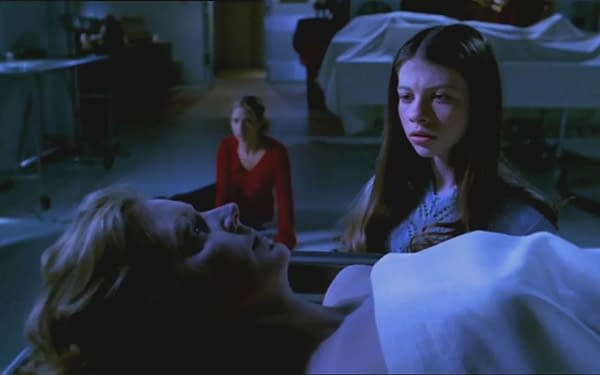 Running from 1997 to 2003 on The WB and UPN, Buffy the Vampire Slayer saw Buffy Summers (Sarah Michelle Gellar) attempting to live a normal teenage life at Sunnydale High School. Guided by her Watcher, Giles (Anthony Head), and helped by friends Willow (Alyson Hannigan) and Xander (Nicholas Brendon), Buffy embraces her responsibilities and destiny as a hunter of vampires and demons -making her The Slayer. David Boreanaz, Charisma Carpenter, James Marsters, Seth Green, Marc Blucas, Emma Caulfield, Michelle Trachtenberg, and Amber Benson also starred in the series which would go on to last seven seasons and 144 episodes. Boreanaz, Carpenter, and Marsters would go on to star in popular 1999 spinoff series Angel, which would run for five seasons and 110 episodes.
---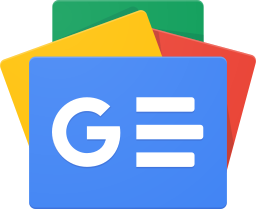 Stay up-to-date and support the site by following Bleeding Cool on Google News today!